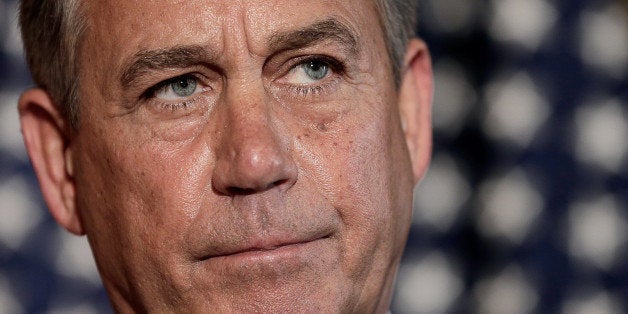 The federal government shutdown continues as leaders are increasing pressure on each other for a compromise.
President Barack Obama and House Speaker John Boehner (R-Ohio) both made statements Tuesday, reiterating their demands.
Amid the tough talk, though, were indications that both sides might be open to a short-term extension of the $16.7 trillion borrowing limit and a temporary end to the shutdown, giving them more time to resolve their disputes.

Boehner, R-Ohio, told reporters Tuesday he was not drawing "lines in the sand." He sidestepped a question about whether he'd raise the debt limit and fund government for short periods by saying, "I'm not going to get into a whole lot of speculation."

Hours later, Obama used a White House news conference to say he "absolutely" would negotiate with Republicans on "every item in the budget" if Congress first sent him short-term measures halting the shutdown and the extending the debt limit.
Below, the latest updates on the shutdown:
Popular in the Community