 Wondering what to get your grandchild who loves super heroes? Why settle for costumes, action figures or video games when you can give them their very own Batmobile?
"It is brilliant, I really enjoyed getting in it," Alfie, who has been a fan of the old-school Batman since he was 2, told the Rhyl Journal of his Christmas present.
"'He couldn't believe his eyes, he was so excited," his grandfather told the Daily Mail. "It was worth all the effort just to see the look on his face."
Before the Daihatsu became the 6-year-old's Batmobile, it was just an old car that hadn't passed its Ministry of Transport test, according to reports. Alfie's father Mick originally came up with the idea to make the car into a Batmobile, but fell ill. Dennett took on the project himself, which included taking off the roof, applying a red trim on the sleek black body, customizing the windshield and adding wings, flashing lights and a vanity plate that reads: BAT 1.
Dennett spent "more than £5,000" (or around $7,500) on the custom design, according to the Daily Mail. And while Alfie is 11 years away from driving the car himself (Dennett said he can make the car road ready when the time comes), it doesn't stop him from dressing up like Batman and fighting villains in his grandparents' driveway when he comes to visit.
"He sits in the drive pretending to be Batman, singing the theme song and acting out fight scenes, shouting 'Kapow, smash, biff, boff,'" the proud grandfather told the Daily Mail. "It's a big toy for him, something that he will remember all his life."
In 2011 another senior used his skills to make a crime-fighting car -- but not for any of his grandchildren! Great grandfather Brian Vann turned his mobility scooter into a Batmobile, and had plans to create a "Thunderbird spaceship" version for his wheels as well, UK's Metro reported.
Check out photos of Dennett and Alfie in the slideshow below.
Before You Go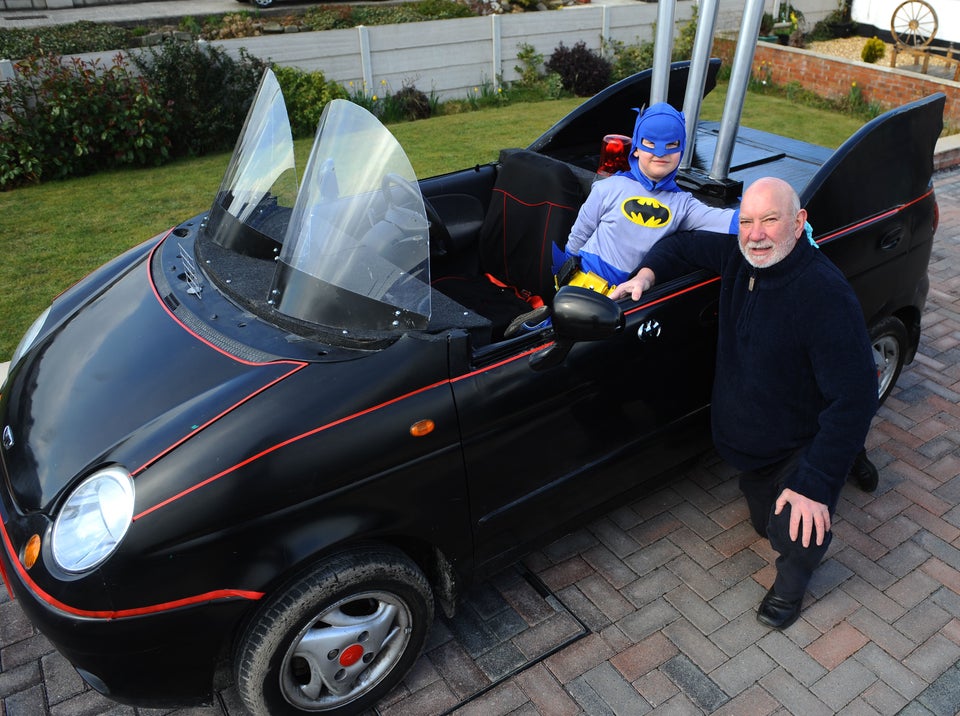 Grandfather Makes Batmobile For His Grandson
Popular in the Community