 "...[W]e truly do have more good news than bad news to report. There is still a great deal of work to be done, but let's take a minute to raise a glass in acknowledgement of some of the truly remarkable stories of this past year."
According to the report, some of the positive steps taken in the past year include Trader Joe's decision to be more stringent about the kind of seafood it sells and Walmart getting serious about only selling responsibly caught canned tuna.
To come up with its scorecard, Greenpeace ranked 20 grocery chains (18 actively participated in the survey -- Publix and BI-LO did not) on four criteria: policy, initiatives, transparency and red list inventory. Each category is given a score, and then the chain is ranked overall.
This is the seventh year that Greenpeace has produced a report. Due to its rigorous seafood policy, Whole Foods was given the top ranking this year -- the first time since 2008. The report also commended the level of transparency at Wegmans and Harris Teeter, among others. Here's a look at the full results: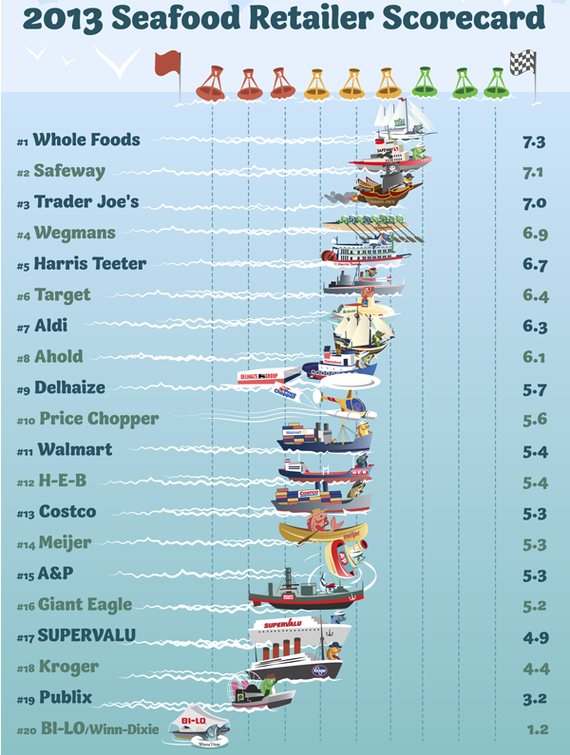 In an email to The Huffington Post, a representative from the The National Fisheries Institute, an industry trade group, disputed the report, calling it an "unscientific and arbitrary ranking" and a "PR maneuver to hustle for donations from wealthy foundations."
While sustainable seafood seems like a pretty obvious issue to support, it's easier said then done. An NPR investigation from earlier this year found that determining which species are sustainable and which are not is a rather murky process. So while the Greenpeace report is certainly one tool for understanding this complicated issue, it is far from the only measure.
More chains than ever participated in Greenpeace's survey this year. So while the measurement tools for evaulating seafood sustainability might still not be perfect, both consumers and retailers clearly are starting to care more about this issue.
Read the full report [pdf] here.
This piece has been updated to include comments from the National Fisheries Institute.
Related
Before You Go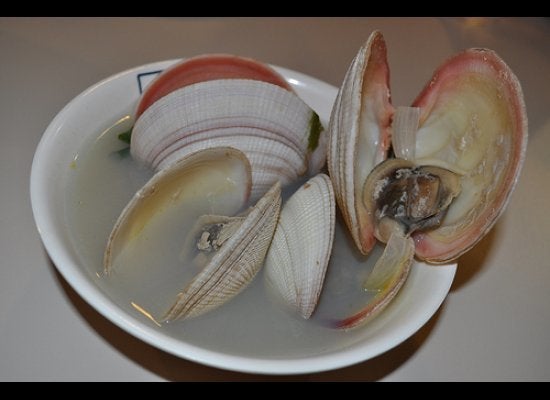 Most Consumed Seafood
Popular in the Community