In case you missed it, our favorite "Late Night With Seth Meyers" character made her second appearance on the show to talk about the Tony Awards (as well as all the guys named Tony who she'd like to sleep with).
Grown-Up Annie (Michelle Wolf) was once again in perfect hot-mess form as she explained to Meyers why she didn't expect to be allowed back in the "Late Night" studio, what her new product "Awww, Sandy" is for, and why she hates Cosette from "Les Miserables."
Watch the clip above and remember...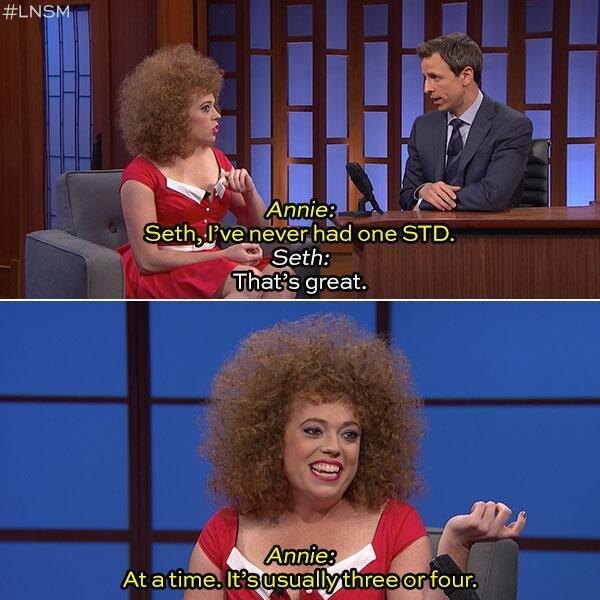 BEFORE YOU GO
PHOTO GALLERY
Funny Women We Love