Gwyneth Paltrow is one of the few people who will promote inserting a jade egg into your vagina. She may also be one of the only people willing to wear her most recent outfit.
But if anyone was going to try their hand at one of Paltrow's eclectic looks, it's only fitting that it was her mother, Blythe Danner. The two dressed in matching floral pajama-inspired coordinates for a Goop event in the Hamptons on Thursday.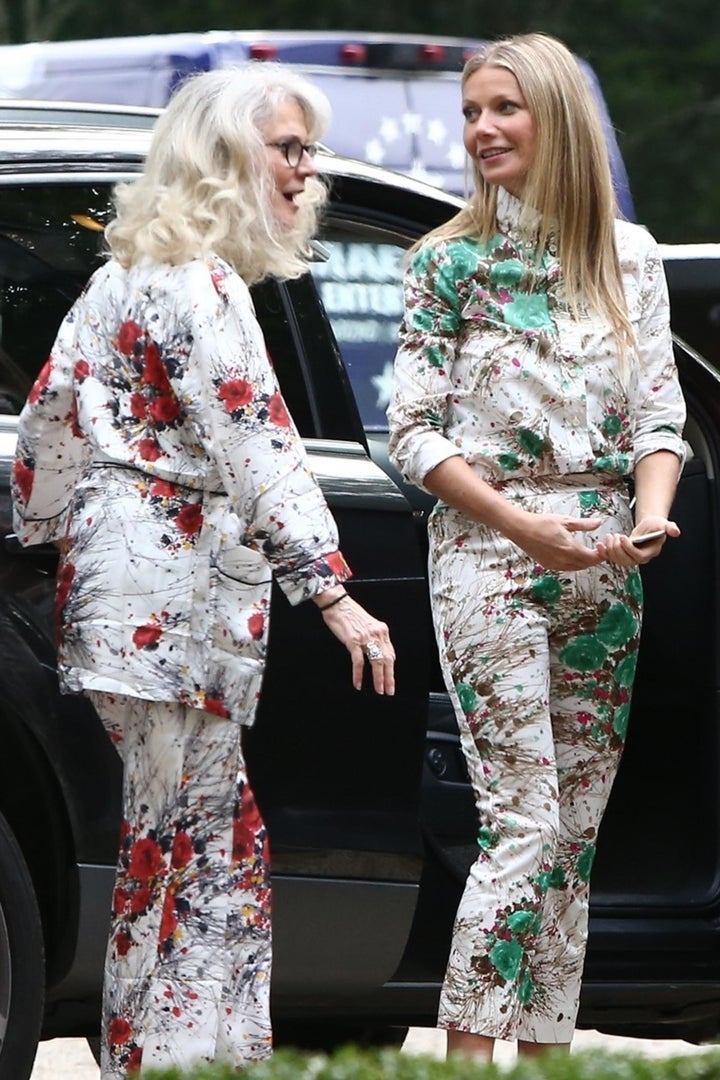 Paltrow wore her green, black and purple version tucked in, rendering it even less wearable than Danner's untucked, slightly less form-fitting look.
It's basically just another day in the Goop-erhood.