A mom-of-two felt "embarrassed" and "degraded" after she was allegedly kicked out of a local gym's locker room for trying to breastfeed her baby in one of the stalls.
Caroline Hoffman was at LA Fitness in Buford, Georgia with her 7-month-old son Elliott on Sept. 15, when she went into the women's locker room to nurse him, she told The Huffington Post. While she was in the locker room with her son in a carrier, an employee instructed her to leave. "She was standing outside my stall door going, 'Ma'am, Ma'am you can't be back here,'" the mom told WSBTV.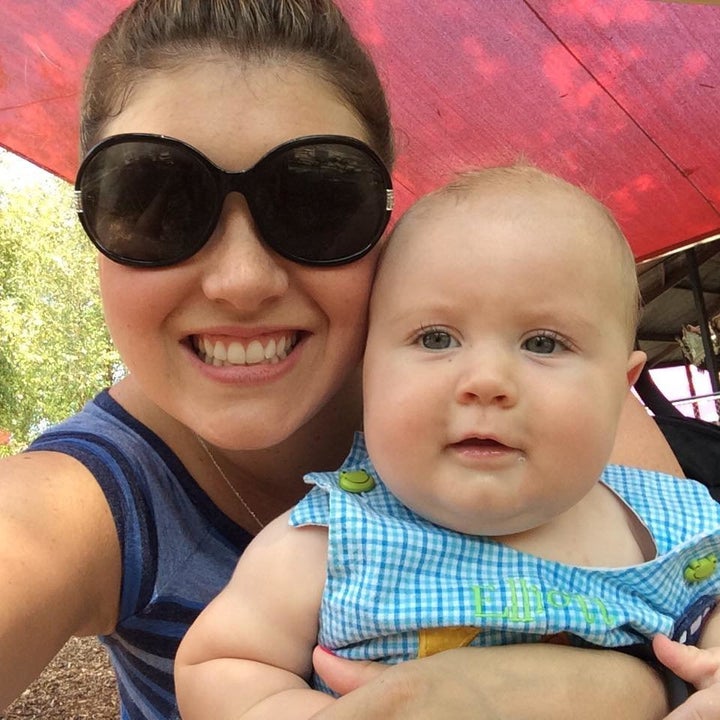 "I felt embarrassed that I had been chased down and yelled at in front of the other members," Hoffman told The Huffington Post, noting that the employee said children were not allowed in the locker room, though no signs stated that. "I had no idea any rule was broken, and I came out to the front right away and apologized to the staff for my mistake, even though, as it turns out I was not in the wrong, and I should have been allowed back there."
After being told to leave the locker room, Hoffman went to the front desk, where employees gave her two breastfeeding location options: on the toilet in the "Kids Klub" bathroom or a chair by the front entrance. Not wanting to nurse in a "disgusting bathroom stall" or in front of fellow gym members coming and going, Hoffman requested a chair in the corner of the children's area, but she says her request was denied.
Hoffman shared her experience in a negative review on the gym's Facebook page.
"This is so degrading and disrespectful to mothers everywhere." she wrote. Hoffman also shared her story with the Atlanta Moms Club group on Facebook, which she founded herself. Fellow parents jumped to her aid, commenting on her Facebook review, writing their own and reiterating Georgia state law, which protects a mother's right to breastfeed her child anywhere she has a legal right to be.
"I have the unique ability to reach a wide audience of local women with the push of a Facebook post, and ultimately they gave me the courage to share this experience," the mom told HuffPost. "We hope it will spark change not only within LA Fitness locations across the board, but that other gyms will look at their own facilities and ask themselves if they are providing reasonable accommodation for mothers."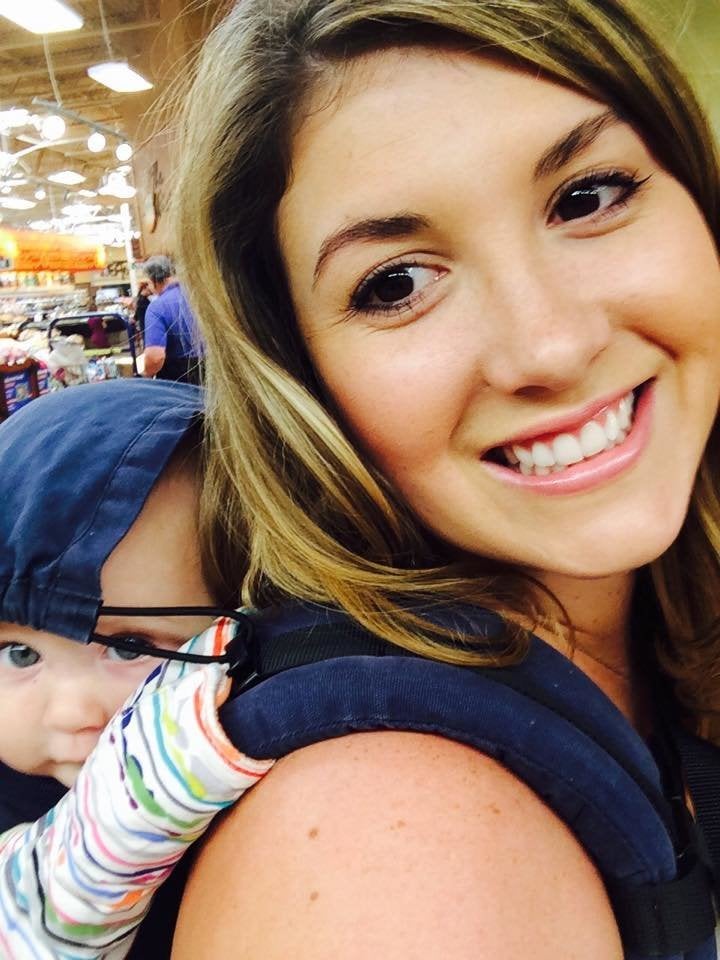 Later on the same day Hoffman's incident occurred, the manager of the Buford gym location called Hoffman's husband on his cell phone and offered an apology. The mom later called the manager back to speak with him herself.
"The apology seemed heartfelt but still came with the qualification that I must check in with the desk staff any time I wanted to breastfeed," she said in retrospect. "I was still disappointed and felt uneasy being treated like a special case, when in fact many mothers breastfeed, and many others would like the same equal treatment I was looking for."
Hoffman said she plans to go to another LA Fitness nearby where she has been treated "very well" but does not wish to return to the Buford location while the same manager is in place.
The day after the incident, the mom received a longer email apology from a regional manager, pledging to "prevent any future occurrences of this nature." The email reads in full:
Dear Caroline,

What you had to go through yesterday was terrible. I am sincerely sorry your experience went the way it did. I have been made aware that since sending your email, you were contacted by the Operations Manager, Nima, in which he apologized for giving you wrong information.

To clarify - you (and every Mother) are permitted to breastfeed anywhere in the gym you would normally be. This includes the locker room and Kids Klub. I will ensure every staff member, at every gym, is educated on this policy to prevent any future occurrences of this nature.

Going forward we will also ensure there is a chair available in the Kids Klub for breastfeeding Mothers to utilize. Once again I apologize for the embarrassment you were put through. Please feel free to contact me directly if you have any questions or further concerns.

Sincerely,

Kevin Suggs
District Operations Manager
While the note was promising, Hoffman said she hoped to see more tangible initiatives. "I responded to him and asked what kinds of change I could expect to see companywide and have not heard back."
LA Fitness did not respond to The Huffington Post's request for comment.
Still, Hoffman remains focused on the broader impact of her story. "I hope this educated men and women to their rights legally and gives mothers the strength to speak up when a business breaks the law," she said. "Women need to stand together on this and remember what we are doing today impacts the quality of life they will experience later."
"I want my own daughter to know women can make a difference and insight change in the world," she continued. "Speaking up when you are treated unfairly helps everyone, not just yourself. There's a bigger picture to this one, small experience."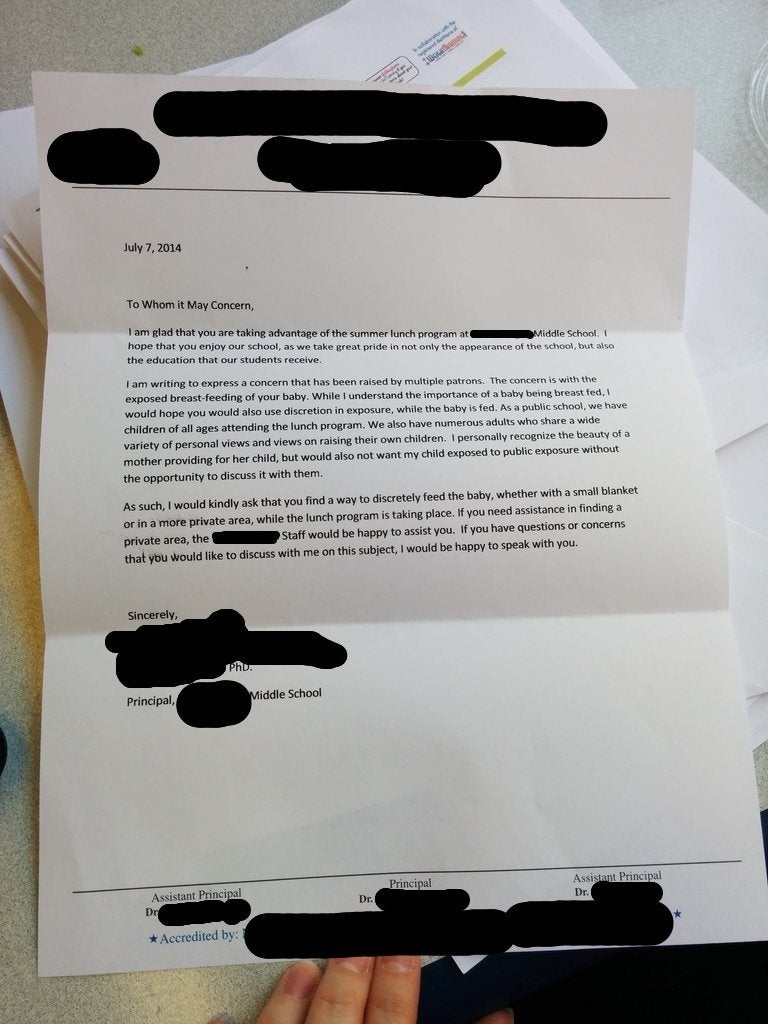 Places Moms Have Been Shamed For Breastfeeding
Support HuffPost
A No-B.S. Guide To Life
Related
Popular in the Community