If you love the clever wit of British street artist Banksy and the huggable Hollywood actor Tom Hanks, you will probably like Hanksy as much as we do.
The street artist makes spot-on stencil images of Hanks in action. He has since moved on to other celebrity spoofs, immortalizing many of our pop-culture heros. In an interview with The Awl, he says, "One person's vandalism can be seen as another's artistic expression." These following new sightings may be his best work yet.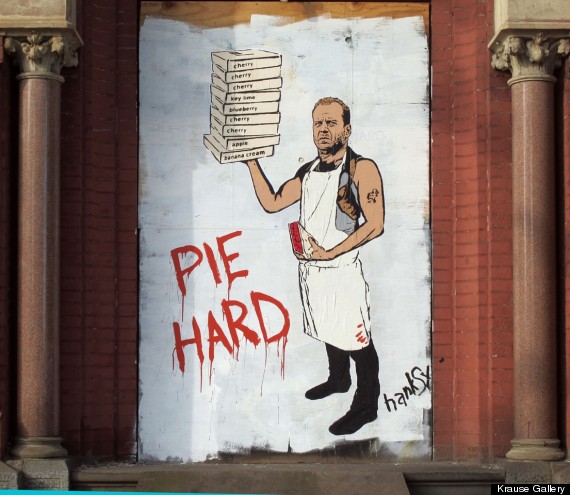 Here we have Bruce Willis as the baddest baker we've ever seen. From his rippling biceps to the questionable red stains on his apron (blood or cherry filling?) we are both frightened and amused.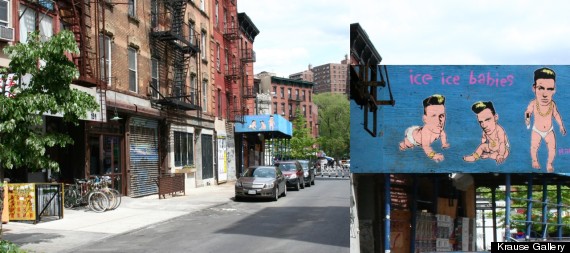 To be fair, any Vanilla Ice tribute is probably a good Vanilla Ice tribute. But seeing the one-hit wonder as a blinged-out baby is pure perfection.
Hanksy, we can never thank you enough.
Related
Popular in the Community