A comedic bit by "Daily Show" correspondent Hasan Minhaj took a serious turn at the 72nd annual Radio and Television Correspondents' Association dinner on Wednesday.
Minhaj, who followed a speech by Ohio Gov. John Kasich, poked fun at the "correspondents dinner that no one cares about," "the broccoli of presidential choices" Hillary Clinton and the media coverage of "racist Cheeto" Donald Trump.
Congress didn't escape unscathed, either. The "sad reality" about this week's massacre at a gay nightclub in Orlando, Minhaj said, is that "we are all complicit" in the discrimination that fueled the violent act, and Congress' "sheer lack of political will" to act plays a part too.
"You make almost $200,000 a year to write rules to make our society better," he said. "Not tweet, not tell us about your thoughts and prayers."
Minhaj pointed to the outsize influence of money in politics, and accused the National Rifle Association of directing and derailing gun policy with its funding.
"Right now, since 1998, the NRA has given $3.7 million to Congress," he said. "There are 294 sitting members of Congress that have accepted contributions from the NRA."
He begged members of Congress to finally take action on the issue, flipping the script on the one phrase that seems to always find its way into the discourse after a mass shooting.
"Please persevere, because our thoughts and prayers are with you," he finished.
Watch part of Minhaj's speech in the video above.
Before You Go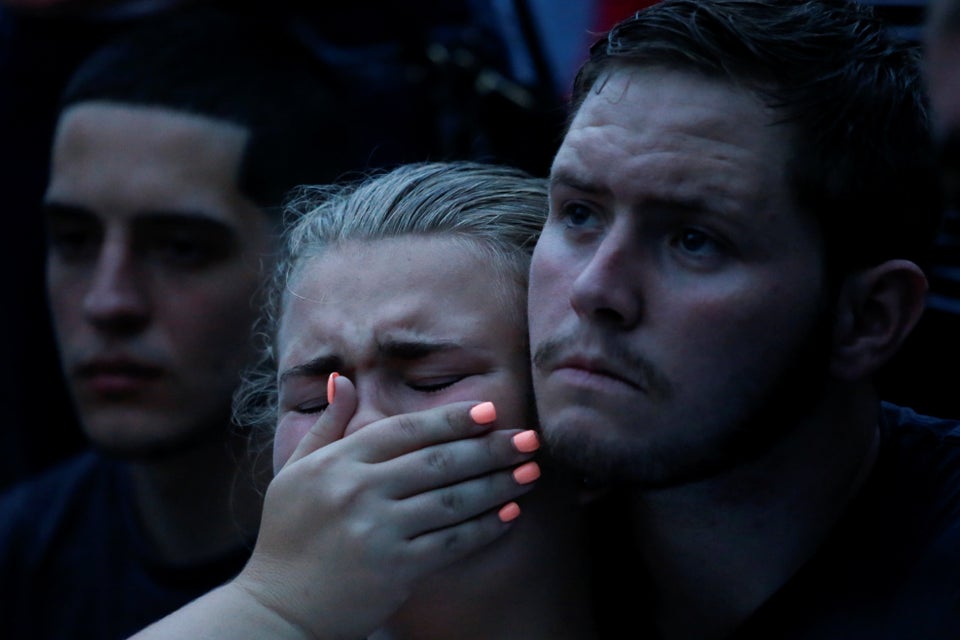 Orlando Shooting Vigils
Popular in the Community