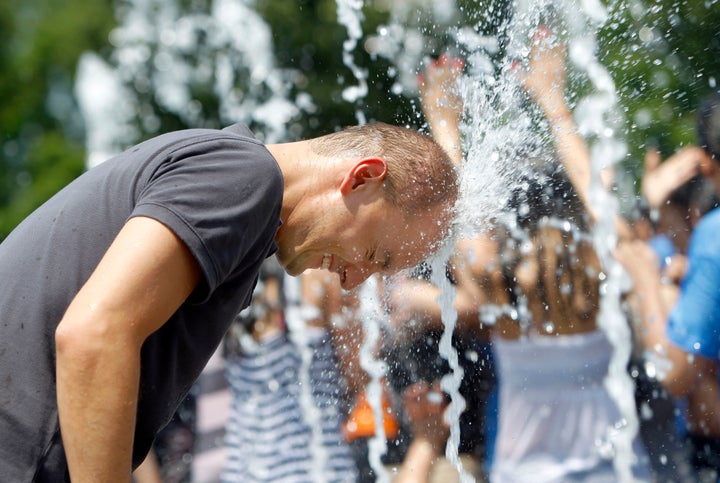 CHICAGO (Reuters) - A heat wave with oppressive temperatures and stifling humidity lingered and intensified in the midsection of the country on Monday and was expected to expand eastward as the week continued.
On Tuesday parts of 18 states stretching from North Dakota south to Texas and east to Ohio were under a heat advisory, warning or watch, according to the National Weather Service.
When the humidity is factored into the mix, it will feel like 110 degrees in some parts of the nation.
"This is unusual," said Pat Slattery, spokesman for the weather service. "There's no sugar coating anything here."
Temperatures in places such as Dodge City, Kansas, and Woodward, Oklahoma, were forecast to be above 100 degrees through Saturday. Wichita, Kansas, will see temperatures higher than 100 degrees through Sunday.
This heat wave is particularly dangerous because many of the areas under its umbrella are not used to prolonged high temperatures and humidity, according to the weather service. Plus the overnight temperatures are not expected to dip low enough to provide any reprieve.
"The cumulative effects, when it doesn't cool down overnight, you get no relief," Slattery said.
According to the weather service outlook, the central United States from North Dakota to Texas and east to the Carolinas, excluding parts of the Northeast and Southern Florida, will see excessive heat through July 29.
(Reporting by Karin Matz; Editing by Jerry Norton)
Related
Popular in the Community