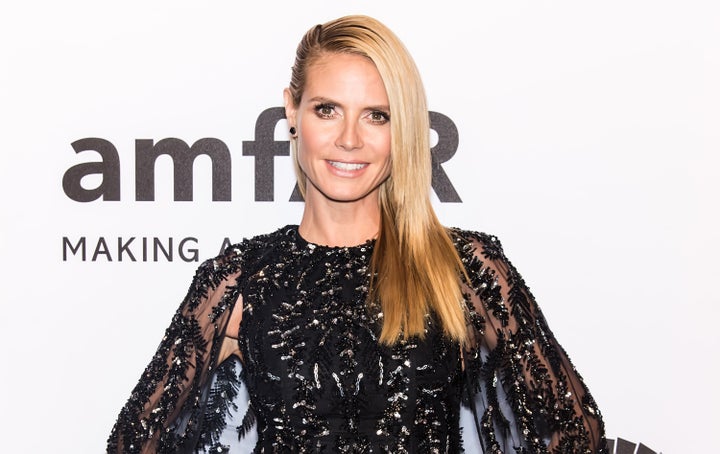 Another change? The live shows will move from New York back to Los Angeles, following Stern's departure after four seasons.
Auditions are already in the works for the show's 2016 premiere. The Huffington Post caught up with Klum (via email) in the midst of a very busy audition season that has included open calls in Detroit, New York, Phoenix, Las Vegas, San Diego, Los Angeles, Atlanta and Dallas.
Online auditions are still available at AGTAuditions.com through March 2016 for anyone who was unable to make it to one of the 12 audition tour stops.
What do you look for in contenders?
My favorite acts have always been the ones that surprise me ... somebody as truly one of a kind as "The Regurgitator" or as innovative as Kenichi was. I also love watching kids perform … It amazes me how, at such young ages, they have perfected their crafts. When Quintavious Johnson walked onto our audition stage in Season 9, he blew all of us judges away with the power and confidence in his voice. That is what I am looking for -- that rare extra special something that elevates a performer to a superstar.
What's going to be special about this year of "America's Got Talent"?
As much as I will miss Howard, I am very excited to be working with Simon Cowell. I think he will bring a new perspective to the panel. Like Howard, he has a reputation of speaking his mind without sugar coating it so I think our acts need to stay on their toes and bring their A-game.
What type of performer would you like to see win "AGT" and why?
We have had some amazing contestants come through the stage but I love dancers. I danced for many years when I was growing up so it's something that has always held a special place in my heart. People don't always realize how much dedication and training it really takes ... These dancers are athletes and they make it look easy.
What's your funniest/best memory from "AGT"?
There have been so many funny moments I could just pick one! When Howie and Howard almost kissed … when Mel plugged her iPhone under the judges' desk and accidentally unplugged all our "X" buzzers … when the hypnotist Chris Jones put Howie, an extreme germaphobe, under and let us all shake his hand!!! That was so funny!
You always look amazing. What's your beauty secret?
When I'm not working, I'm all about simplicity. I usually just moisturize and put my hair up in a bun. I spend so much time getting primped at work that, in my own time, I'm very low maintenance.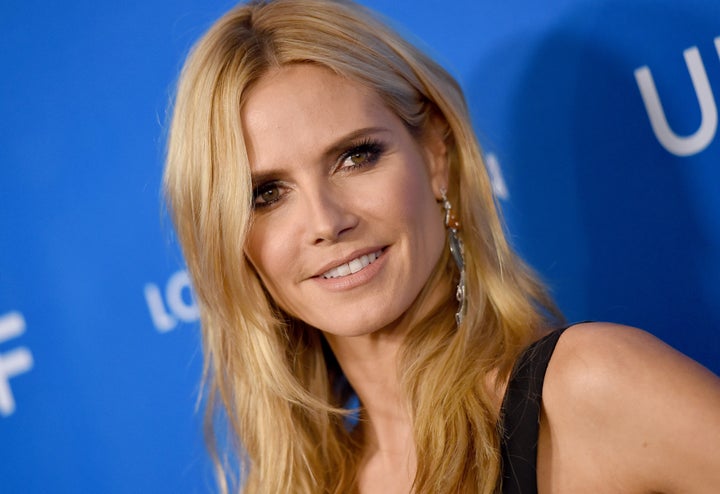 What fashion advice can you give that we may not have heard before?
Well, we have all heard it before but that is because it's true -- if you feel good on the inside, it will be reflected on the outside. You should wear clothing that you feel confident in … whether that is a great dress and heels or a pair of jeans. Dress to impress but not at the risk of losing your personality.
What's your workout routine like?
With being a working mother with four kids it would be hard for me to dedicate myself to one specific regimen so I try to fit physical activity into my daily life -- I jump on the trampoline with the kids, take my dogs for a hike, swim laps in the pool, take the stairs instead of the elevator. On the rare days I get some free time, I hop on the treadmill.
What's next for you in terms of other projects?
The new collection for my lingerie brand, Heidi Klum Intimates just came out! We're bringing back some of the favorite styles this season in fun new colors and added in some amazing pieces that I'm excited for everyone to see. I've seen my fair share of beautiful lingerie over the years but there's something different about knowing women will be wearing your designs. It's amazing to see them come to life after working so hard on making sure the we are giving women a product that they will love.
Popular in the Community