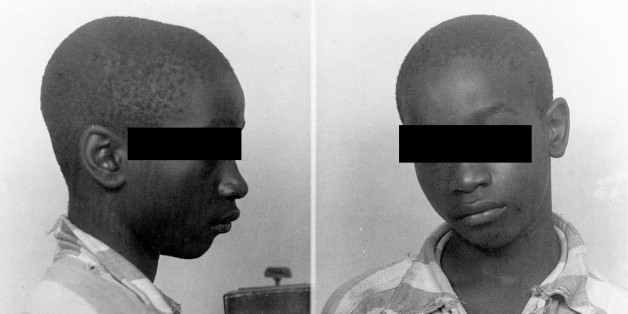 The Internet is failing 77 million Americans with a criminal record. If you are one of those Americans, you may have been arrested, but never charged with a crime, prosecuted, or found guilty. Still, your name appears in a criminal database potentially costing you a job, housing, or government services. This scarlet letter disproportionately plagues minority communities.
One recent study found that 49 percent of African American men are arrested by 23. Further, this criminal-record penalty is twice as likely to punish black job seekers as it is white ones. This penalty also has fiscal ramifications: by one account, criminal records as a hurdle to employment cost the U.S. economy up to $65 billion each year. Affecting one-in-four Americans, this is a national problem.
For many, expungement can help, but it is not DIY-friendly. Expungement removes criminal records from public databases, but the law is confusing, often riddled with subtle qualifications and legal nuance. Legal-aid providers help navigate this labyrinth, but can only meet 20 percent of low-income legal needs nationwide. There is also private legal help, but it is often cost prohibitive and excludes those that need assistance the most.
Among these limited options, technology is conspicuously absent. In fact, the Internet exploits those with criminal records and provides little help. If you have a record, mugshot websites prey on even your most distant past. On the flipside, searching for expungement assistance online provides legalistic, limited, or even inaccurate results. Many criminal-record holders search the Internet for help, and help is wanting.
ExpungeMaryland.org was created to address these shortcomings. Inspired by work being done in Chicago and built for a Baltimore-based nonprofit, ExpungeMaryland is an online clearinghouse for everything expungement. It provides online resources for expungement and a route to legal help.
Through a series of simple, binary questions, ExpungeMaryland makes an initial determination about a user's eligibility for expungement. If the user is likely eligible, he is connected to a legal nonprofit that can help file for expungement and argue for a fee waiver in court. For users who are likely ineligible or who cannot answer the questions, ExpungeMaryland provides resources for obtaining records, learning more about expungement, or connecting with educational, vocational, and supportive services.
ExpungeMaryland works. It improves access to expungement and information online, collects data to inform service providers and policy makers, and proves that technology can propel criminal-justice reform forward. ExpungeMaryland has helped lawmakers and state offices direct people to the resources they need -- it serves as a resource for members of Maryland's congressional delegation, the Office of the Public Defender, the Maryland judiciary, the Governor's Parole Board, and numerous nonprofits.
The need for legal assistance far outstrips the resources available. Legal technology will help. It serves individuals with criminal records, a society blistered by "tough on crime" policies, and lawyers working to make a difference.
This need is felt on a national level. Lawyers, nonprofits, and advocates from around the country seeking to improve access to expungement have reached out to us for help. In response, we launched the National Expungement Project, an initiative to create online-expungement tools for the millions of Americans that need them.
The ExpungeMaryland project and others like it work because it is what people expect. We turn to the internet to find love, dinner, and a cab. Justice should be no different.
This post is part of a Huffington Post What's Working series, in partnership with #cut50, co-sponsors of the recent Bipartisan Summit on Criminal Justice Reform (Washington, D.C., March 26). The Summit was part of a movement to popularize support for criminal-justice reforms while also having comprehensive discussions about the policies, replicable models and data-driven solutions needed to achieve systemic changes. The series will focus on such solutions. For more information on #cut50, read here. And to read all the posts in the series, see our What's Working coverage here.
REAL LIFE. REAL NEWS. REAL VOICES.
Help us tell more of the stories that matter from voices that too often remain unheard.