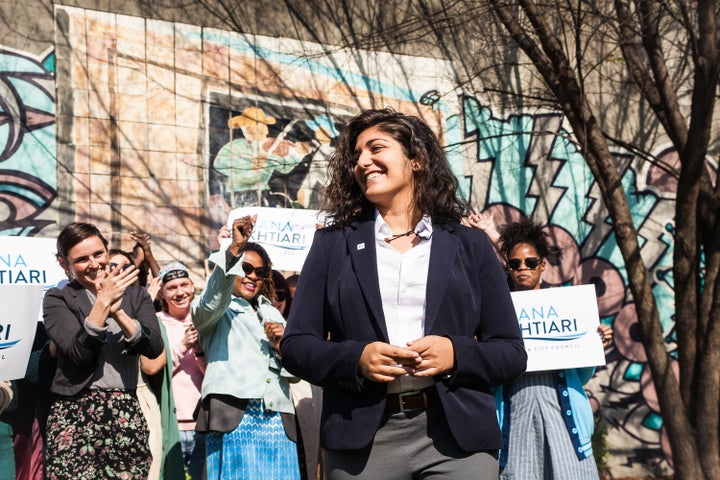 Born and bred in Atlanta, Georgia, Liliana Bakhtiari, 29, is not only ready for some serious change, she is seriously committed to it. She's running for Atlanta City Council, in District 5 after working her way from Europe to Kenya to Southeast Asia to Australia to Central and South America. She's worked with human trafficking victims, survivors of genocide, and orphans. She's built hygienic systems and conducted job training and women's health programs. She's spent her life getting her hands dirty and now she's ready to take things one step further.
She's hopelessly devoted to Atlanta and the community there, beginning her own film and photography company and serving on the boards of Lost-N-Found Youth and gloATL there. She's even renovating the last Victorian home on Peachtree Street, the historic Rufus M. Rose House.
Growing up, Bakhtiari worked with her father at his pharmacy; marched with her father in political marches; and volunteered with her father doing homeless outreach. You could say was raised for service.
She studied anthropology, journalism, and political science at Georgia State University and has been following her passion for human rights by helping people abroad and fighting for innumerable causes from student rights to women's rights to environmental protection. She also spent time in D.C. working with The Pulitzer Center for Global Crisis Reporting, as well as United Press International.
Here's Bakhtiari on why she's running, what it's like to run, and what's in store for her and for Atlanta and District 5.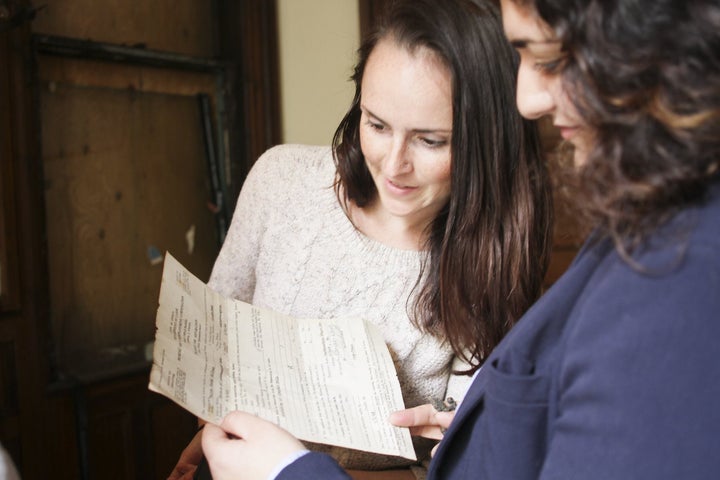 1. What was the pivotal moment – if there was one – that made you decide to run?
I have had friends and neighbors jokingly call me "the mayor" for years. They came to me for advice after being edged out of their homes or when their immigrant families were threatened by deportation. After so many of these people told me their stories and asked me to run for office, I couldn't ignore it anymore. I had to do something. I talked it over with my partner Kris, my community, and my family - and then I jumped.
2. What is it that you hope to accomplish by getting into office?
As a brown, queer woman, by just existing in this political climate, I will be pushing the definition of diversity in politics forward. When I was a kid, it would have changed my world to see a woman like me in a role of power. I might have jumped into the political arena even sooner.
Beyond diversity, I am hoping to put some humanity back into politics. I want to put the spotlight on local policy and strengthening local communities, making local government not only more accessible, but also more transparent. The more voices we have involved on the local level, the better our city will be. We cannot build on a single narrative.
3. How have your family and friends responded to you running?
My family is incredibly proud. I come from a family of political refugees and immigrants. My father escaped to the U.S. during the Iranian Revolution and he and my mother worked tirelessly to create a better life for themselves and ultimately for my younger brother and I. I grew up in the world of activism with my father. He taught me what it meant to stand for something and to always fight for what I believe in. So, for him, and for my whole family, this has been a huge point of pride. All of their sacrifices made my run for office a possibility, and I couldn't be more honored to be carrying their story forward. My friends are super proud as well. Most of them have essentially responded to the tune of, "It's about time."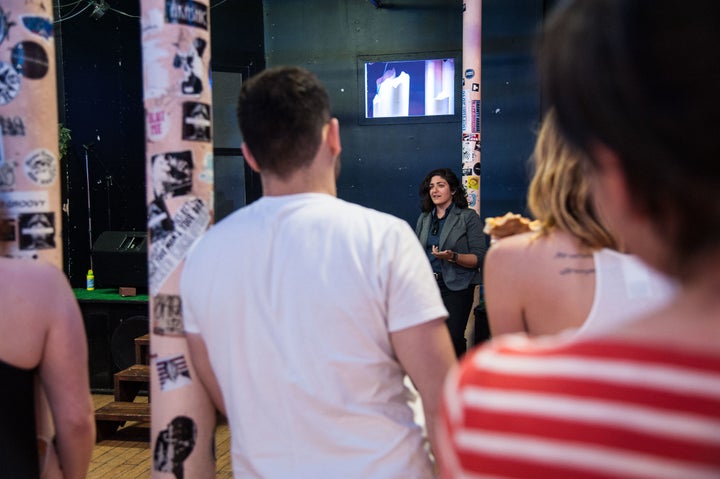 4. How has the public at large responded to you running?
The response has been overwhelming. I never would have imagined that the little brown girl who grew up working weekends at her father's pharmacy by historic Auburn Avenue would have garnered this much attention. But within twenty-four-hours of announcing my run, our Facebook page had 1,000 likes and our announcement video had been watched more than 15,000 times across the country. It's truly amazing. I'm humbled and ready to work.
5. What makes you the right woman for this job?
I don't believe any one person has all the answers to every problem, but I am passionately dedicated to the idea that it takes a village. We all benefit when there are more jobs. We all benefit when there are safer neighborhoods and better schools. And every one of us - every one - deserves a seat at the table as these decisions are being made. That's not happening right now, and it's up to us to change it.
6. What has been the most rewarding part of running thus far?
Honestly, hearing people's stories, hearing from so many people eager to learn more about their local government and willing to get involved. It is inspiring to see so many people of different backgrounds, all pushing for change. There is a momentum building that I've never seen on a local level before. People want to be engaged, and they want change.
7. What has been the most challenging part of running thus far?
Facing my personal fears of being labeled a politician. I fear becoming the thing that so many of us have been conditioned to distrust. I fear letting down my community. My experiences with politics have rarely been positive, especially being from a Middle Eastern, Muslim family while living in the South.
As a community organizer, I had a distrust of the system. It was so corrupt and closed off, and politicians seemed to just be pawns rather than actual move-makers in the game. But I think I was just failing to recognize my own agency, and I am excited to see what happens when the activist becomes the politician.
8. What do you wish people better understood about politics in general and running for office specifically?
That there has to be a distribution of power. Obviously the presidential race is of great importance. But democracy is only effective if there is active engagement in other branches of government and on the local level as well. We must stop being so eager to hand so much autonomy to one person. People must recognize their own power and responsibility. We need to hold politicians accountable. But we also need to change our representation.
I think there needs to be a lot more attention focused on getting women elected, especially women of color, and educating people on what can be done on a local level to make that a reality. Our scope of politics has always been dictated through the white male narrative. Women make up 55% of our state's population, but less than one quarter of our elected officials. That must change.
9. Do you think you would have run if Hillary had been elected?
As groundbreaking as it was for a woman to be an official candidate for president, it didn't really impact my decision to run one way or the other - and I don't think her defeat or her victory would have impacted Atlanta's dire need for better local representation on affordable housing, infrastructure, transportation and development issues. I have been committed to this city and to my community long before the 2016 presidential race.
10. Anything else you'd like to share?
While I would've run regardless of Trump's election, it was a major blow to my world when members of my family immediately became subject to deportation under the first travel ban. I have worked in refugee resettlement and with immigrants against deportation. I have marched with families in the street for immigration reform and listened to the stories of parents and children who have been ripped apart. Still, nothing could have prepared me for the devastation of seeing it happen to my own family, to listen to what my cousins were being subjected to in school.
The bubble of denial I was in suddenly disappeared forever when I fully realized how greatly legislation dictates our day-to-day lives. That is why it is absolutely imperative to build and organize on a local level. If we have a strong local community and an accessible local government, we can build a governing body that takes a direct and equitable investment in its citizens.