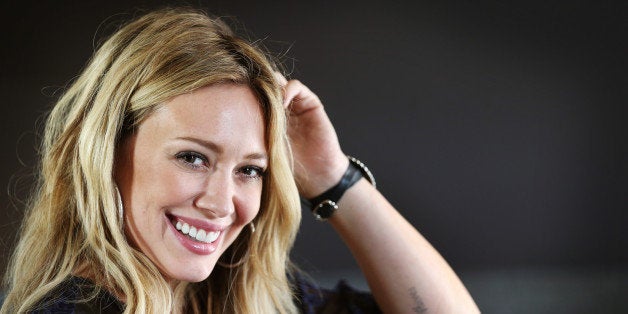 A decade after her hit Disney show came to an end, the actress, artist and celebrity mom has confirmed to HuffPost Entertainment that she'd be down for a "Lizzie McGuire" reunion.
Though our lives are now complete, let's still take a look at how we got here ...
Duff broke onto the scene in "Lizzie McGuire" back in 2001, and immediately all of our lives changed for the better.
She was clumsy, awkward and insecure, but she was also charming, relatable and just seemed to get us.
Though the series ended in 2004, Duff went on to star in movies, release albums and become a successful entrepreneur. Then, she just walked away.
Duff told us, "I had toured for like 5 years, so once I was done with my last tour, I was just like, 'I'm done. I need a break. I need to go away. I need to like live.' And I did."
During her hiatus from the spotlight, Duff enjoyed doing a lot of normal people stuff. She got married, had a baby (Luca) and even traveled.
Today, Hilary Duff is back. She's going to release a new album, she's set to star in "Younger," a new show coming to TV Land, and she's working with Trident in support of Oral Health America's Smiles Across America (SAA) campaign, a program that helps underserved kids receive dental care.
During the week of September 15th, every pack of Trident gum purchased at retailers nationwide has led to a five-cent donation to the program.
Recently, Duff told us about the SAA campaign, her new album and that big "Lizzie" news: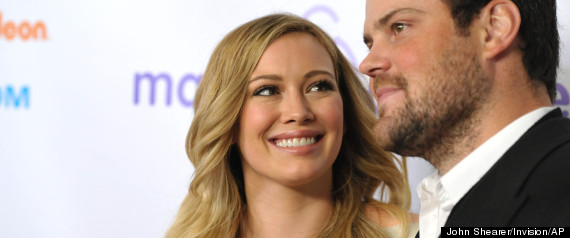 So why did you want to get involved with Trident?

I think hearing about the work that Trident does with Smiles Across America got me inspired because oral health care is really important for kids. I have a two-year-old, and I know how important it is to get them to brush their teeth and how challenging it can be.
Any tips for other parents?

I have two. It's starting early ... and always try to make a game of it. Challenge him.
I'll be like, "I bet you can't stand on one foot brushing your teeth." And he's like, "Yes, I can! Yes, I can! Yes, I can!" You know they want to be able to do everything. They love a challenge. Sometimes we sing songs, and some days it's easier than others.
Since this is Trident, have you, in your career, ever requested to be paid in Layers?

[To publicists] Can you guys arrange that for me?
[To HuffPost] When they called me, I was actually like, "But you don't understand. This is the gum I buy." I was so excited because when you get to be a part of something you're actually a fan of … it's ideal. But no, I have never requested to be paid in Layers.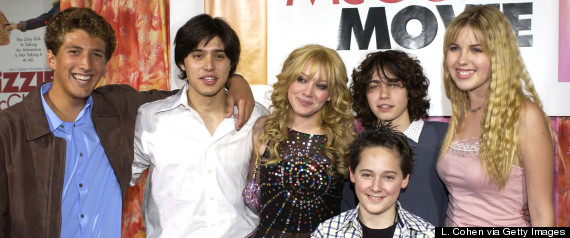 The program sounds awesome, but let's get to what everyone has been wondering for years. Would you be interested in doing a "Lizzie McGuire" reunion?

Would you pay money for that?
In a heartbeat.

[Laughs.] I love it! I would be totally open to it. My schedule is a little busy right now. But um … why not?
I mean, so many people loved her. I loved her. Honestly, working on that show, I got so strong with my physical comedy and all the things that they would throw at me. I got covered in goo every week, and I got, like, smashed in the face with a locker every single week. And all this, I mean it was a really, really fun show. And obviously people really loved her. Maybe a "Lizzie: Where Are You Now?" like 10 years later.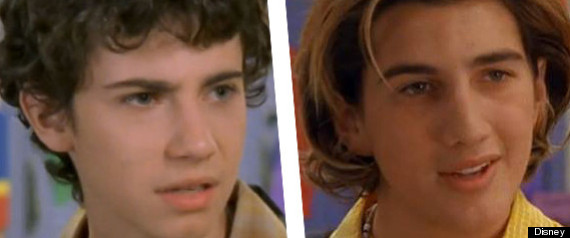 Team Gordo or Team Ethan?
Lizzie always chooses the right way. Personally? Ethan!
No, no, I'm just kidding. I always choose the good guy.
Yeah, the naughty side of me wants to be like, "The hot guy," but then I always choose the good guy.
Why wasn't Miranda in "The Lizzie McGuire Movie"?

Oh my gosh, I love how this is just flashback "Lizzie McGuire" stuff. You know what, I don't really know, but she was definitely missed.
I think we should just start over, and you should come in here, and I should just put a bunch of butterfly clips in my hair and wear like mismatching jeans and top.
Wow, that would actually be awesome.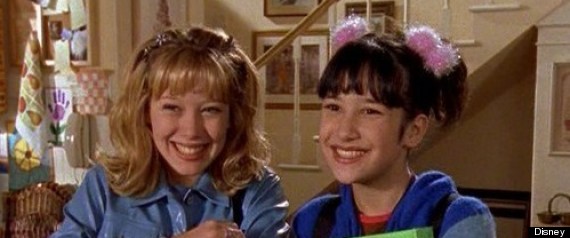 So for your new album, how would you say it's different from the others, and is there a track that defines it?

The album is very different. My last record was seven years ago. I haven't just frozen in time. Being a mother has given me a confidence I didn't have before, so maybe that came across in the studio for sure. Being more, you know, ballsy with what I have to say. And not holding back.
There's a song called "Belong" that I really love. It sounds cheesy when I talk about it, but it's not cheesy at all, and it's more about just like not waiting for anything. Just going for it and not holding back. Like I said, it sounds cheesy when I talk about it, but it's not at all.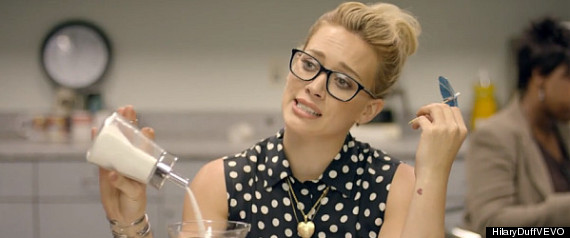 So, Hilary ... Why not take a crazy chance?

Why not do a crazy dance?
Oh my God. Thank you. This has been the greatest moment of my life.

You really want me to dance?

Yeah! You put me on the spot!
[HuffPost reporter proceeds to shake what his mama gave him by performing an original dance move called "The Earthquake."]
Oh my gosh! Wow! I'm going to teach Luca the "Earthquake." I think he would really like it.
This interview has been condensed and edited.

During the week of September 15th, Trident gum purchased at retailers nationwide spurs a five-cent donation to the SAA program, up to $200,000.
Before You Go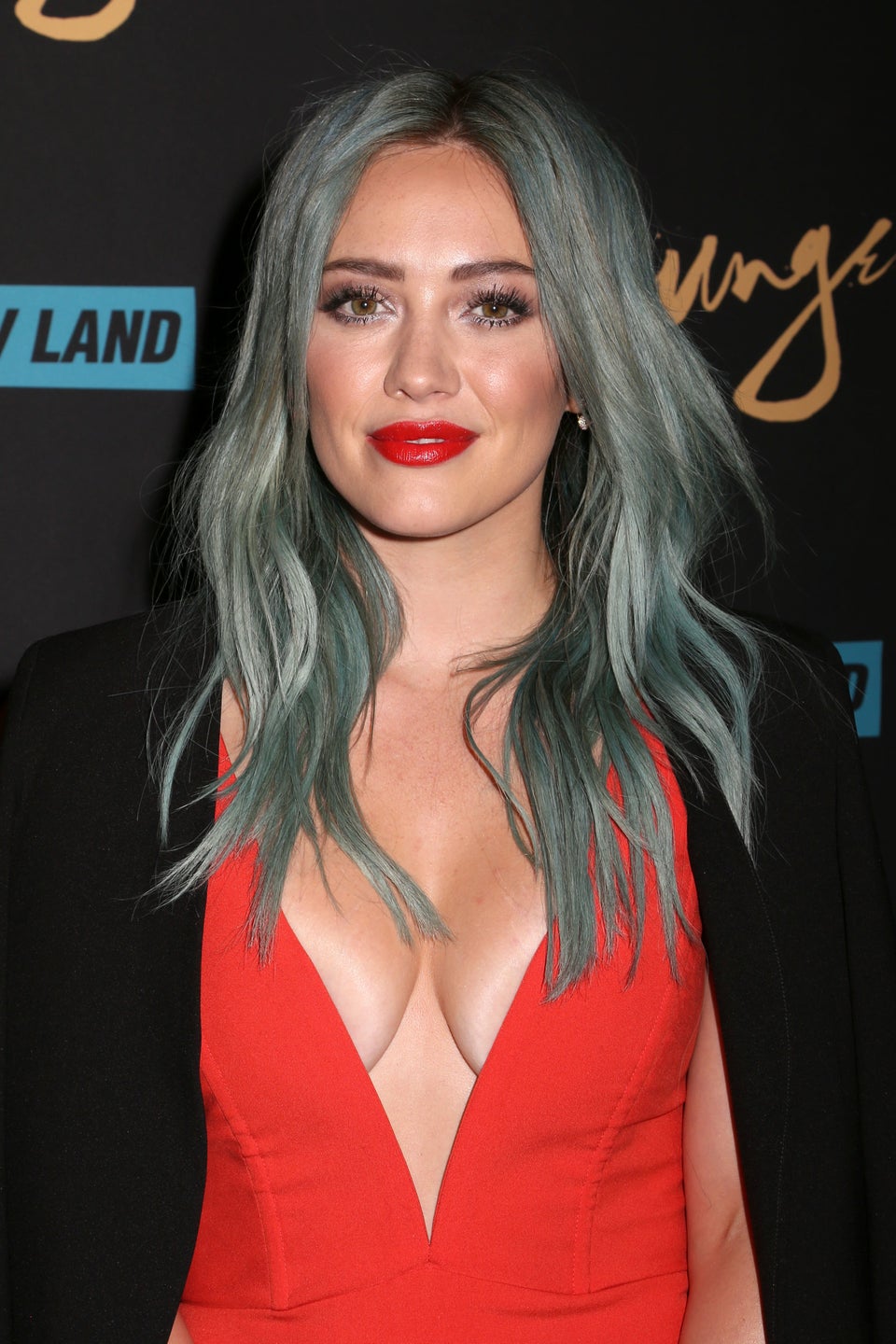 Hilary Duff