Republicans and Democrats have long been divided on the purpose of the House committee investigating the 2012 terrorist attack in Benghazi, Libya, that killed four Americans. GOP lawmakers, particularly the committee's chair, Rep. Trey Gowdy (R-S.C.), have insisted the panel is focused on investigating potential wrongdoing leading up to the attack, while Democrats have alleged that the GOP-led committee is a political stunt targeting Democratic presidential hopeful Hillary Clinton.
But after the former secretary of state's marathon testimony on Thursday, in which she endured 11 hours of questioning, even conservatives admitted the hearing accomplished very little.
Washington Examiner columnist Byron York, disappointed the hearing had been "billed as an epic, High Noon-style confrontation," concluded the day was "a bust."
"In other words, no big deal. And that is very, very good news for Hillary Clinton," York wrote.
Right-wing radio host Erick Erickson wrote that the hearing "was all a political spectacle" and "a waste of time."
"God bless Trey Gowdy for trying to learn the facts and understand what happened. But the rest of it was just a carnival road show of back bench congresscritters playing to the cameras and Hillary Clinton working hard to play persecuted victim," Erickson wrote.
Some acknowledged that committee members asked questions that were bizarre and unnecessary.
At one point on Thursday, Rep. Mike Pompeo (R-Kan.) bombarded Clinton with a series of questions about her accessibility to Ambassador Chris Stevens, who was killed in the attack. He alleged that Stevens, one of hundreds of diplomatic officials Clinton oversaw as secretary of state, should have had close contact with Clinton.
Pompeo: "Ambassador Stevens didn't have your email, is that correct? Your personal email?"

Clinton: "Yes, that's right."

Pompeo: "Did he have your cell phone number?"

Clinton: "No, but he had the 24-hour number of state operations at the State Department."

Pompeo: "Did he have your fax number?"

Clinton: "He had the fax number of the State Department," Clinton responded.

Pompeo: "Did he have your home address?" he shot back.

Clinton: "No, I don't think any ambassador has ever asked me for that," Clinton said.

Pompeo: "Did he ever stop by your house?"

Clinton: "No, he did not, Congressman."
John Podhoretz, editor of the conservative Commentary magazine, mocked Pompeo on Twitter.
Weekly Standard columnist Stephen Hayes called Pompeo's questions "a net negative."
Some pundits admitted that Clinton's fortitude during the seemingly endless hearing may help her presidential prospects.
The website Drudge Report, lacking anything of substance from the hearing to report, used its splash to focus on a Clinton coughing spell.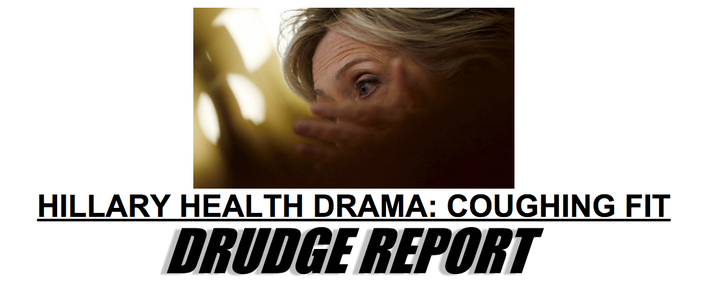 Read more on the hearing: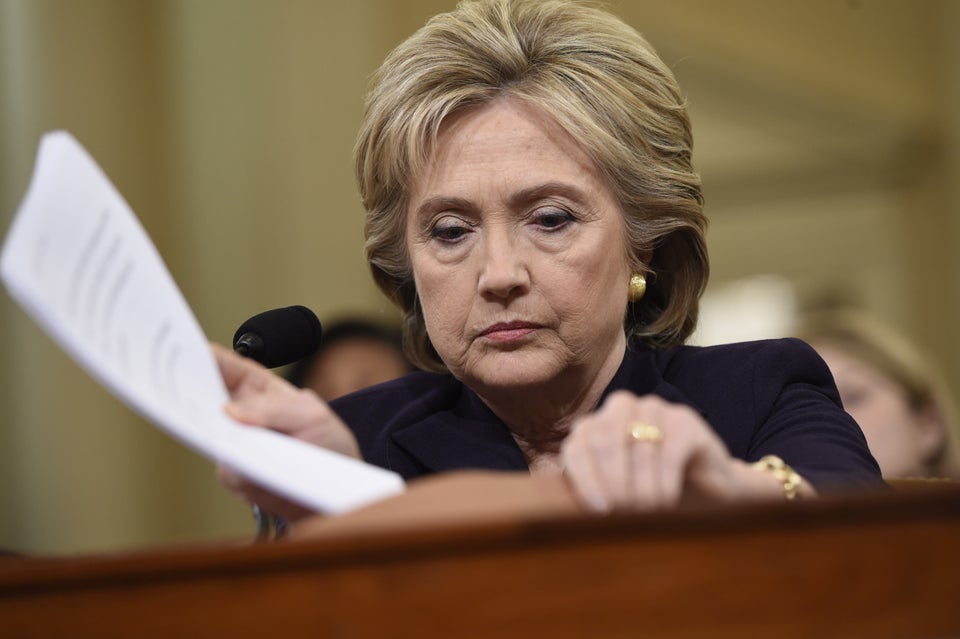 Here Are Hillary Clinton's Many Facial Expressions During Her Benghazi Committee Testimony
Popular in the Community