Twenty years ago, former secretary of state and 2016 Democratic presidential candidate Hillary Clinton threw herself one epic birthday party.
Back in 1995, President Bill Clinton and the then-first lady celebrated her 48th birthday with a Dolly Parton-themed hoedown at the White House. According to a report in the Spokesman-Review at the time, 150 staffers and friends gathered at 1600 Pennsylvania for square dancing and enjoyed a barn-shaped cake. Hillary topped off her Western look with a wig inspired by the country legend.
On Thursday, Clinton's campaign shared a snap from the party on Instagram:
According to Presidential Wives, a book published about first ladies in 1999 by Paul Boller, Clinton was very into her Dolly hairdo.
"Tell you one, thing, folks," Clinton reportedly said. "The costume can go back in the morning, but I'm going to hang on to this wig!"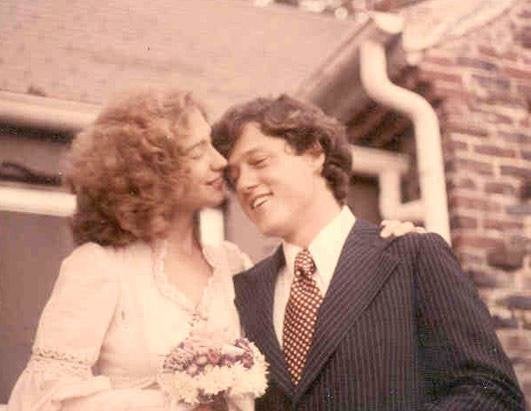 Hillary And Bill Through The Years
Popular in the Community