Exactly how did the most traveled Secretary of State in history, Hillary Rodham Clinton, keep up with her strenuous schedule? According to biographer Kim Ghattas, it was hot chili peppers.
In an interview posted on Thursday, Ghattas discussed her upcoming book, "The Secretary," with Politico, citing how Clinton "eats those hot chilis that make you sweat."
"It wakes you up," Ghattas said. "It flushes your system, maybe from whatever viruses are there."
Ghattas attributed Clinton's need for a pick-me-up to her exhausting daily regimen.
"I'm about half her age, and I could barely keep up," Ghattas said.
"[W]e started in one country, and at the end of the day we'd be four countries down the line, six time zones difference, six taco salads down the road," Ghattas said.
After surviving health scares in December and enduring tough questions during the Benghazi hearings in January, the former Secretary of State is "doing much better" according to her husband, former President Bill Clinton.
Clinton was succeeded by Secretary of State John Kerry in February. Kerry noted upon his first day that he had "big heels to fill."
Clinton's steady poll numbers signal she would be a strong contender against several Republicans in 2016.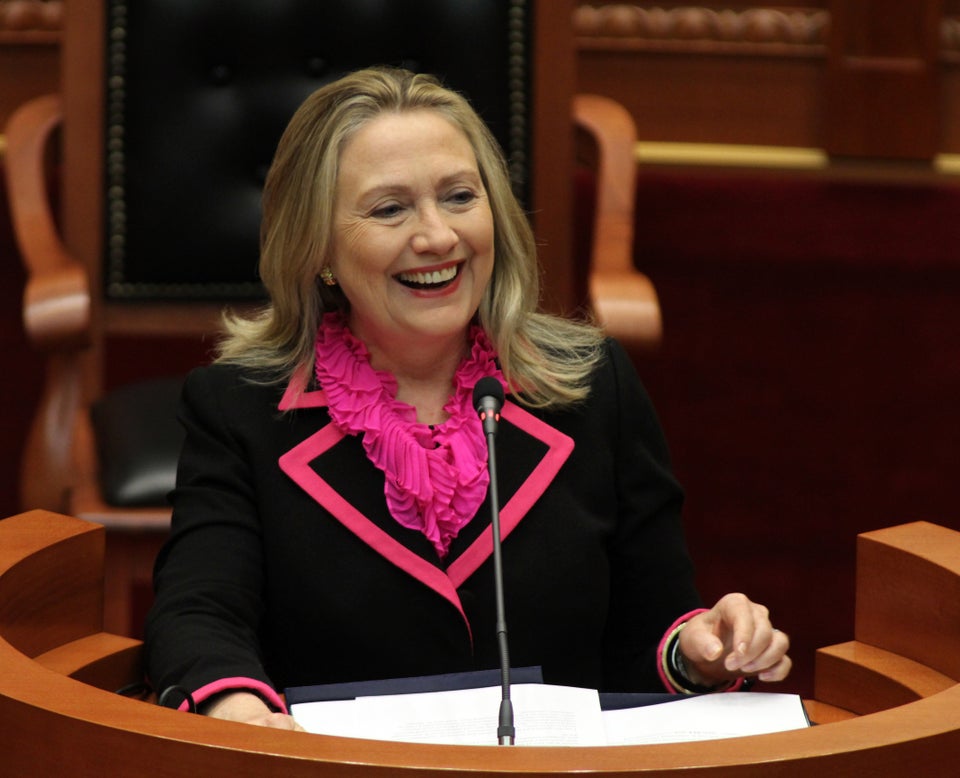 Which Women Might Run In 2016?
Popular in the Community