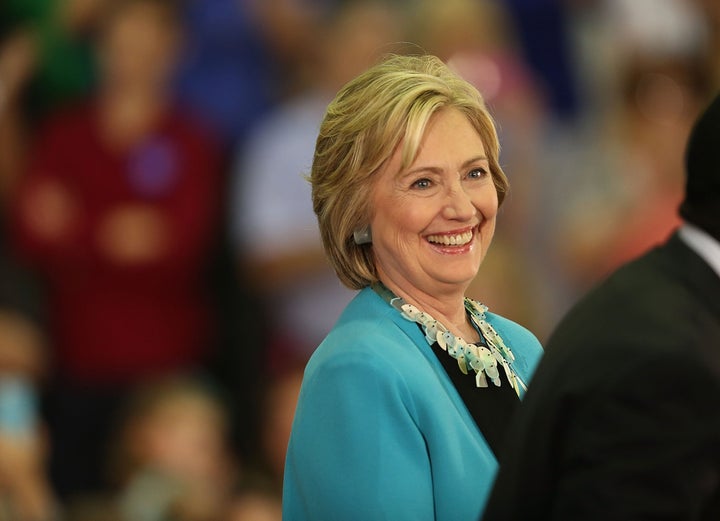 WASHINGTON -- The National Education Association, the nation's largest union, endorsed Democratic presidential candidate Hillary Clinton on Saturday.
The union's campaign arm had indicated that it was recommending the endorsement earlier this week, as Politico first reported. Members of the 3-million-strong union who support Clinton's main rival for the Democratic nomination, Sen. Bernie Sanders (I-Vt.), have already protested the move, just as Sanders supporters from the American Federation of Teachers did when Clinton secured that union's endorsement in July.
"Clinton is a strong leader who will do what is best for America's students. For more than four decades, Clinton has fought to make sure all children have a fair opportunity to succeed regardless of their ZIP code," said Lily Eskelsen García, president of the NEA, in a statement. "Clinton will continue to advocate on behalf of students, educators and working families because she understands the road to a stronger U.S. economy starts in America's public schools."
In an interview with The Huffington Post, García said that Clinton personally came and spoke to the organization's 175-person board of directors in a session that "blew them away" because of Clinton's understanding of what a president would have to do on certain education issues.
"As a lifelong fighter for children and families, I am deeply honored to have earned the endorsement of the National Education Association and their nearly 3 million members," Clinton said in a statement after the endorsement was announced.
The NEA's campaign arm had said that it believed Clinton was the candidate best positioned to win in the general election next year. But both Clinton and Sanders had received "A" ratings on the group's congressional legislative scorecard.
Despite not earning the endorsement of the national union, Sanders issued a statement on Saturday thanking the members who did support him.
"I am proud to have the support of many hundreds of thousands of members of the National Education Association and trade unionists all across America. We are going to win this nomination and the general election because of support from grassroots Americans. We are on track to do just that."
The NEA's early endorsement of Clinton is out of step with its 2008 process, when it waited to endorse President Barack Obama until after he had secured his party's nomination. Sanders supporters within the ranks of other unions that have endorsed Clinton have expressed frustration and anger that their respective unions decided to endorse in the primary at all.
García said that the decision not to get involved in the 2008 primary was a factor in the union's decision to back a candidate in the primary race this time around.
"People did talk about that. Were we there to impact the debate? Were we there to influence the candidates?" she asked. "I think what won the day on when [is that] people said, 'You know, if you don't get in when it counts, it doesn't count when you get in.'"
But some of the NEA's state chapters hadn't waited until the national body made its decision. The Vermont NEA endorsed Sanders, while the New Hampshire chapter picked Clinton in September. Other chapters had urged the national board to wait longer before making an endorsement.
But the NEA chose Clinton, García said, because she was the candidate who the union felt would be best able to highlight education issues in the presidential race.
"It was never a discussion about who's for education who's against education. People are gonna make up their own minds we get that, we understand that, we respect that," she said.
The NEA's interests include ending competitive block grant programs supported by Obama like "Race to the Top," and scaling back federally mandated "high-stakes" standardized testing that influences administrative decisions about teachers. Members of the Democratic Party have been divided over the merits of changes in public education, including more funding for charter schools and teacher evaluation systems influenced by standardized test scores.
"It's just dead wrong to make teachers the scapegoats for all of society's problems," Clinton told the AFT earlier this year, according to The Washington Post. "Where I come from, teachers are the solution. And I strongly believe that unions are part of the solution, too."
While Clinton has been careful to avoid antagonizing either the school choice camp or the teachers unions, she has frequently called out Republican attacks against collective bargaining and organizing on the campaign trail. She's also delighted unions by coming out against the Affordable Care Act's impending tax on high-cost insurance plans. Unions are campaigning to have the tax repealed because they fear it will shift more out-of-pocket costs to their members.
Clinton has secured more union endorsements than Sanders. But her campaign experienced a setback this week when the International Association of Fire Fighters abandoned its earlier plan to endorse her. And two other major unions -- the Service Employees International Union and the American Federation of State, County and Municipal Employees -- have indicated that they will take more time to consult their members about an endorsement in the primary.
This story has been updated to include comment from Lily Eskelsen García.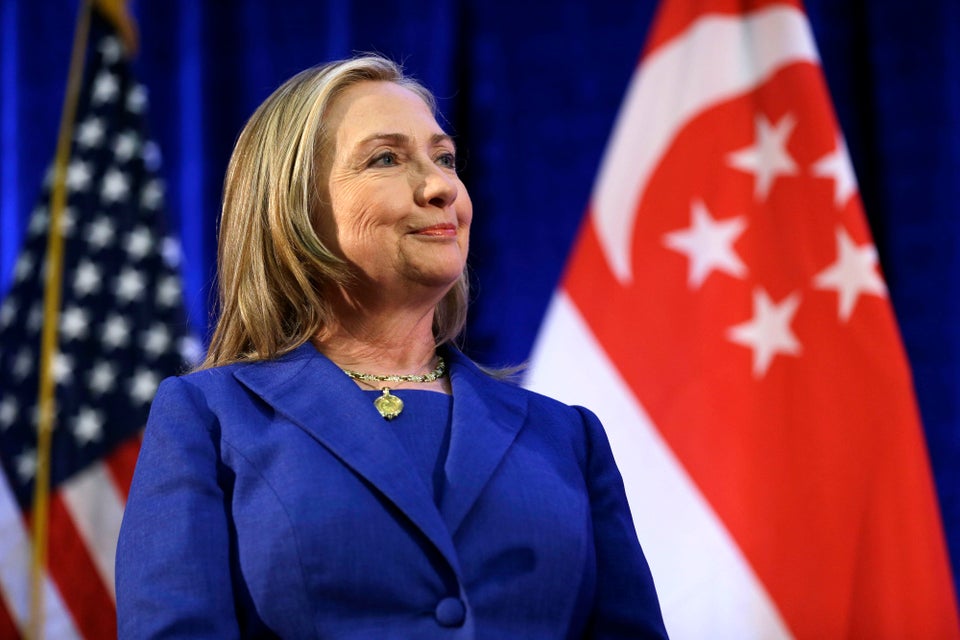 Hillary Clinton
Popular in the Community