Frank Fernandez started the Law Offices of Frank Fernandez, Esq. in my hometown of Boston, MA though a native of St. Louis, MO. He graduated from Boston College and Washington University Law School and previously worked as a District Attorney in the City of St. Louis before entering private practice. His Firm concentrates on criminal defense, personal injury, medical malpractice, and immigration and naturalization cases. Mr. Fernandez has been lead counsel on numerous trials with experience in both the State and Federal Courts. He is fluent in Spanish and enjoys serving the Latin community and he's been rated as a Massachusetts Super Lawyer both in 2013 and 2014.
I imagine the hiring standards have to be pretty high with the importance of what he's doing. I asked Mr. Fernandez about his hiring practices and success.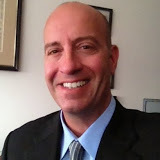 To what degree do you keep your finger on the pulse of hiring for your ventures? 

"I play the main role in all hiring decisions.  Hiring the right team player is everything. The only way to know that a new hire is a team player that can be empowered to achieve the best results is to be the one that sets his expectations and goals during the hiring process. Your employees must be feel
as if they are challenged and can grow in their role. By being involved not only can you select the best fit but you can set and control expectations and instill team attitude."
How important is it to keep personally connected to the process of adding new talent/personnel to your team?
"It's everything. A wrong hire can bring down a team and cause you to lose your biggest producers.  An ounce of prevention is better than a pound of cure.  A wrong hire can lead to your best talent leaving.  You need to be involved from the beginning to make sure the new hire is the right fit."
Do you have any hard-fast rules that are followed in your own selection of team members or those who will be working close with you? 
"Make sure you get along personality wise. You will be relying on them in pressure situations in which you don't need to worry about being misunderstood or worry about offending while reacting to time sensitive situation.  Hire someone who is hungry to excel and then empower them to do just that in a team environment in which they bring you up while achieving their own personal success."
Always bring prospects back for multiple interviews.  The "second date" is easy to land after charming someone, but the third one always seems to be a more difficult commitment.  
 
So goes the second interview.  I am always surprised, sometimes shocked, by the applicant who shows up for the additional interview.  It's often barely the same person with whom you spoke previously.
Do you have an anecdote or philosophy to share that comes to mind that would sum up your thoughts about hiring?
"Set expectations from the first interview. Empower people to achieve their personal goals.  Reward people financially for their hard work.  Team mentality is everything, you create the environment and motivation empower people to bring out their best. Select hungry team players and help them achieve their goals and they will bring your business up along with them."
Best interview question you've used?
"More than a specific question I try to get them talking.  More than a question, listening to where they direct attention or how they share their experience or future goals can tell you everything."
Any hilarious (or horrifying) interview stories?
"Nothing crazy so far. Some boring interviews of people who were not sure what they wanted in a job opportunity.  A person who knows what they want and can express that in an interview is important."
What has driven you in building such success?
"I am a strong believer that you can achieve whatever you put your mind to.  By believing in yourself and setting clear goals and knowing that you can achieve them, you can make them happen.  Don't listen to all the negative feedback or criticism.  I was able to establish a thriving law practice in a competitive market by believing that I could do it.  There will always be critics and the fear of failure.  The main difference between myself and the many other attorneys in Boston is that I believed I could achieve whatever I wanted. Believe in yourself."
That's a pretty impactful view which I'm sure produces quality hires as it always begins with the employer's decision to recruit the best.
Calling all HuffPost superfans!
Sign up for membership to become a founding member and help shape HuffPost's next chapter