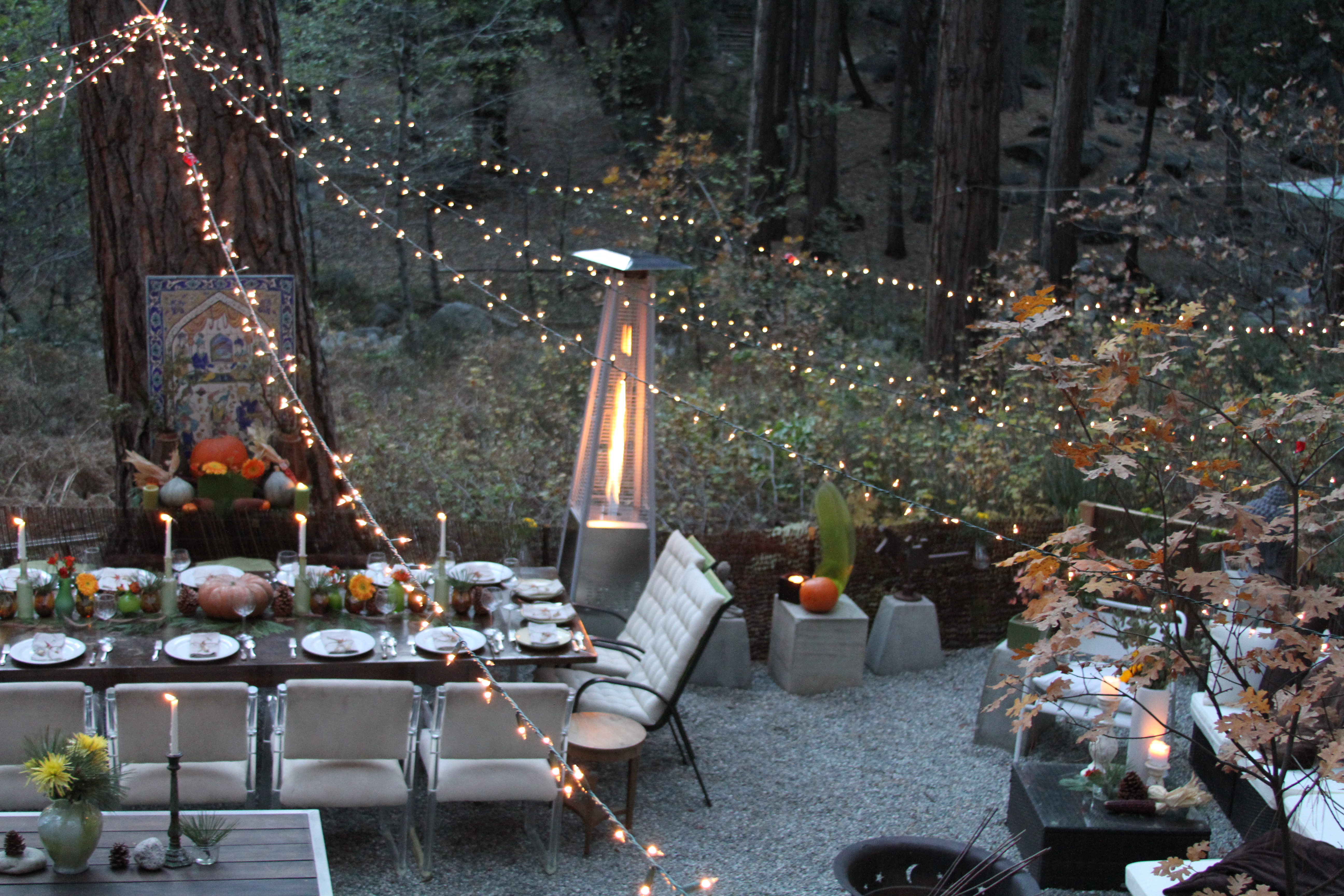 If dancing uninhibitedly is the mark of true expressiveness, do you want your guests at your Thanksgiving soirée to rise to their feet and boogie on down? I do. Every time I cook for others, I aspire to create an intimate enough occasion, that my guests feel that they can truly be themselves and that they can express themselves without judgement.
When giving thanks for all that we are grateful for, our guests should feel comfortable enough to bare their vulnerability and convey what is in their heart. For someone with no rhythm and no moves, could there be a more vulnerable way of expressing yourself than dancing around the dinner table? When everyone rises to their feet, you know you are in a judgement free zone. The laughter becomes that much deeper and the conversations become that much more real. So, how do you get to that place?
Cooking because you genuinely want to, is the first step. If we do anything because we feel obliged others will smell it and it is the least inspiring of aromas. Cooking with love and true passion, is the goal. To get there one has to be unafraid of messing up. Like anything in life, we become better cooks when we learn from our mistakes. Embracing our flaws in the kitchen and in ourselves makes us and our meals that much more delicious.
We like our host and parties the way we like our people, real! Don't feel the need to be perfect. If you make a mess, who cares. If you feel overwhelmed, ask others to participate . We don't need to do it alone. It is boring to journey solo. On Thanksgiving there is so much chopping and stirring its ridiculous. Embrace those who love to cook or participate and enlist them in the experience of giving. It results in more love being poured into the meal. The more love, the yummier it tastes.
A relaxed host equals relaxed guests. As hosts, we set the tone for how comfortable and relaxed our company feels. If we are stressed or uptight our guests might prefer to be at work or in their own home where the stress is at least familiar. If we are kicking up our heels, so too will the guests. If we are nakedly honest, our guests will likewise open up, be in the moment and enjoy genuine intimacy with all gathered.
When we go to the effort to host guests on Thanksgiving or on any occasion, we hope to enjoy our company and to give them a moment in time, to cherish. In our overly scheduled lives, its easy to forget the reason that originally inspired us to gather and break bread. When we become caught up in doing what's in, or wanting to impress we lose sight of the intense joy we should feel in giving to others and truly connecting with them.
Take the time this Thanksgiving to inspire your guests to convey their thanks in the most expressive way they can. Make it fun. Yes, that ole chestnut fun. Make it an occasion your guests will always want to repeat. In your home or theirs. Spread the joy.