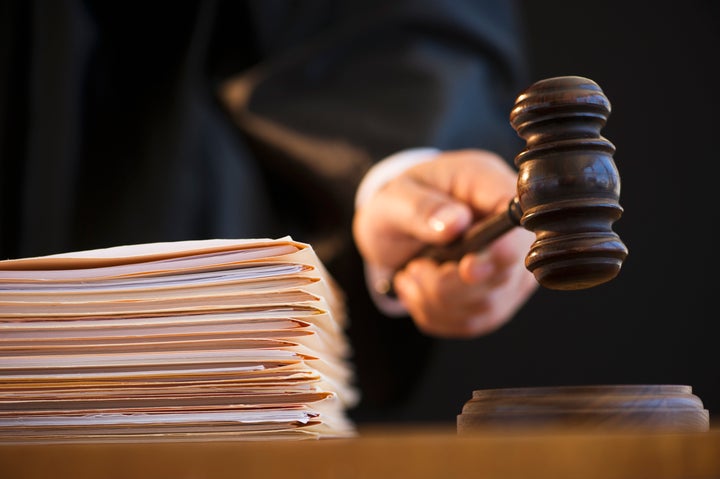 For a homeless person who's getting back on his feet, a traffic ticket could be the obstacle that stands between him and getting housing. That's why Sonoma County has established a special court to handle how this demographic is penalized for petty crimes.
When homeless people are slapped with fines they can't afford to pay, the issue remains an open infraction, and one that could keep them from landing a job or getting accepted into housing, Georgia Berland, executive officer of the Sonoma County Task Force for the Homeless, told the Press Democrat. Sonoma County's Homeless Court is helping homeless people facing such predicaments by hearing their cases and doling out alternative "fines" such as community service, the new organization wrote in a statement. 
While the court might be more understanding with its ticketing, it's strict in determining the kind of clients it's willing to see.
The court, which meets four times a year, will see people who have already made notable progress in escaping homelessness, and whose outstanding infractions are keeping them from moving forward even further, according to the organization.
In addition to addressing infractions, such as traffic incidents, the court will also hear cases that relate specifically to "homelessness" crimes. Those include illegal camping, urinating in public, drinking in public and camping in a vehicle.
To get a court date, homeless people have to be referred by a shelter, day center or other agency. 
Roy Burress is someone who's already benefited from the specialized court.
After getting a $500 fine for driving in a carpool lane, Burress, who now lives in a motel converted into homeless and veteran housing, feared he'd lose his license since he couldn't afford the fee, according to the Press Democrat.
Burress took his case to the homeless court and got 25 hours of community service instead.
"I've never been in a courtroom where they have so much compassion for you," he told the news outlet. "It's pretty amazing."
Sonoma County's homeless court is one of a number of such specialized justice systems that have been cropping up.
In 2006, Phoenix, Arizona, established its homeless court with the goal of helping clients deal with outstanding fines and warrants for victimless, misdemeanor offenses. Like Sonoma County's system, clients have to be committed to getting their lives on track and must be referred by a service provider.
In addition to helping homeless people, these courts have proven to be cost effective. A 2001 study of San Diego's homeless court found that it reduced the number of court appearances and jail bookings. 
The homeless court may help drive down Sonoma County's homelessness figures even further. On a single night in January last year there were 3,107 people were homeless people in the area, down 27 percent from 2013. 
REAL LIFE. REAL NEWS. REAL VOICES.
Help us tell more of the stories that matter from voices that too often remain unheard.
BEFORE YOU GO
PHOTO GALLERY
The Harbor Homeless Camp In Hawaii