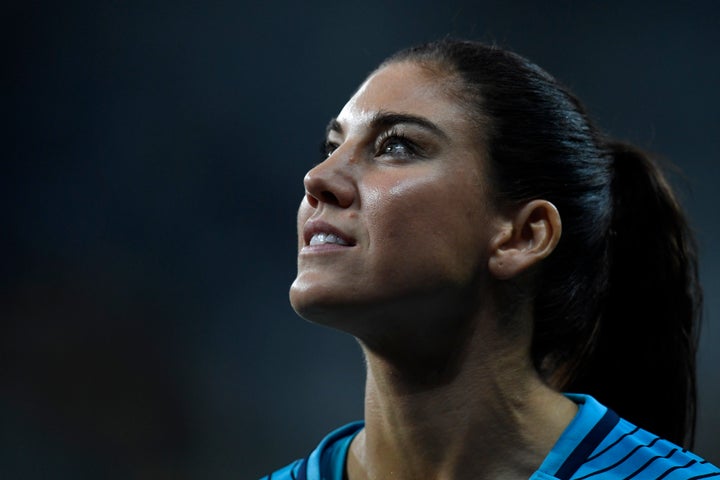 After losing 4-3 on penalty kicks in the quarterfinals, Solo lashed out at the Swedes for their style of play. The match had ended 1-1 in regulation and through extra time. 
"I think we showed a lot of heart. We came back from a goal down. I'm very proud of this team. But I also think we played a bunch of cowards. The best team did not win today. I strongly believe that," she reportedly said.
"They didn't want to open play. They didn't want to pass the ball. They didn't want to play great soccer. It was a combative game, a physical game. Exactly what they wanted and exactly what their gameplay was," Solo continued.
"I don't think they're going to make it far in the tournament," she added. "I think it was very cowardly, but they won. They're moving on and we're going home."
Solo later acknowledged on Twitter that "losing sucks" and that she is "really bad" at it.
Crowds in Brazil taunted her with chants of "Zika" during the U.S.'s first match, after she tweeted a photo of a bed covered with bottles of bug repellent and another showing her wearing a hat with anti-mosquito netting, with the hashtag #zikaproof in both images. She later apologized and said she hadn't meant to offend the host country.
For more Olympics coverage:
REAL LIFE. REAL NEWS. REAL VOICES.
Help us tell more of the stories that matter from voices that too often remain unheard.
BEFORE YOU GO