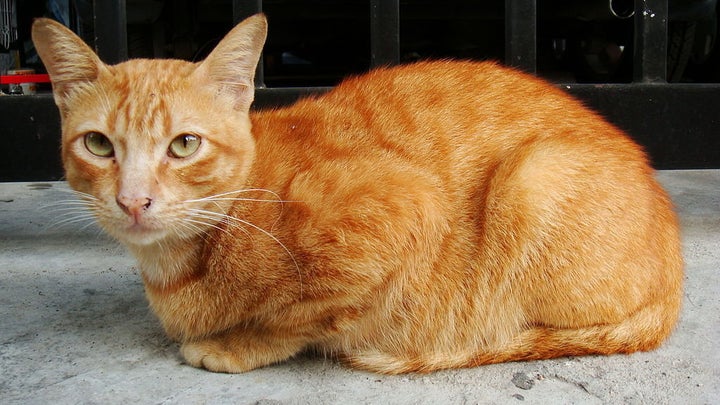 Thirty-eight-year-old owner and mother-of-three Kara Hayward told the paper she had almost given up hope of ever seeing their pet again.
"I began to put posters up ... I had a few phone calls but they turned out to be somebody else's cats," Hayward told the East Anglian Daily Times. "I was watching a clip of Horace on my phone and it wasn't doing my health any good, I was worrying about him."
Eighteen days after he had gone missing, however, Horace came hobbling through the family's door. Hayward told the paper they immediately took him to the animal hospital, where doctors were shocked at how long the cat had survived on his own in that condition. Eight more lives to go!
Back in 2008 something eerie similar occured -- after being missing for eleven days, Florida cat Giggle-Blizzard arrived home wincing on Thanksgiving with two broken legs, the Associated Press reports. After two operations, the kitty was issued a clean bill of health.
After a tornado in May of 2011 separated an Alabama dog, Mason, from his owners, they were at a loss as to how to find him. That is, until he made his way home with two legs broken days later, WBRC TV reports.
Since Mason's family lost their home in the storm and couldn't give him the recovery care he needed, they gave the pup to a local shelter in hopes that they would be eventually together again.
The image used in this entry is a stock photo, courtesy of Wikimedia Commons.

Calling all HuffPost superfans!
Sign up for membership to become a founding member and help shape HuffPost's next chapter