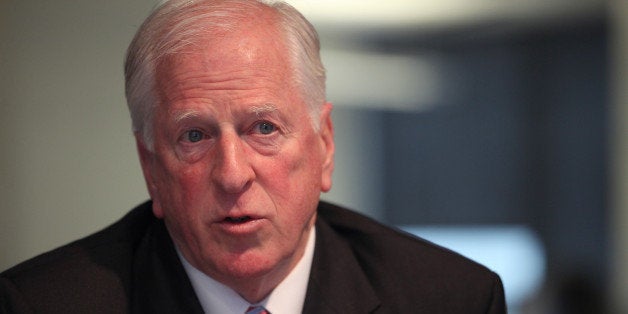 WASHINGTON -- The House of Representatives on Thursday approved a measure that would boost funding for the nation's background checks system, less than one week after another mass shooting shined the spotlight on congressional inaction on gun control.
The amendment, which passed by a vote of 260 to 145, would provide an additional $19.5 million in funding for the National Instant Criminal Background Checks System (NICS). The funds would be appropriated toward grant money for states, in order to improve reporting to the national database, which is designed to keep guns out of the hands of individuals with felony convictions and certain mental health issues.
The Justice Department has long sought increased funding for the FBI-run database, but the measure is just a minor step in the uphill battle to enact stricter gun laws. Congress still has not passed legislation to require universal background checks, amid stiff opposition from the National Rifle Association.
The passage of the measure follows a killing spree in California last Friday, in which 22-year-old Elliot Rodger stabbed three college students to death and fatally shot three more before taking his own life. Rodger legally purchased three handguns prior to carrying out the attack, despite the fact that his parents had warned authorities that Rodger was unstable and potentially dangerous. Rodger was being treated by multiple mental health professionals leading up to the rampage.
Rep. Mike Thompson (D-Calif.), the chief co-sponsor of the amendment, unveiled it late Wednesday for consideration under a broader criminal justice appropriations bill.
"Everyone agrees that we don't want criminals, domestic abusers, or the dangerously mentally ill getting guns. And the first step in stopping this is through background checks," Thompson said on the House floor Wednesday.
"But the background check system is only as good as the data you put in it. And right now, all the information isn't getting in," he added. "When the information doesn't get into the system, we can't enforce the law, and dangerous people who otherwise wouldn't pass a background check can slip through the cracks and buy guns."
Thompson chairs the House Gun Violence Prevention Task Force, established after the 2012 Sandy Hook elementary school shooting in Newtown, Connecticut. The task force introduced a slew of bills aimed at reducing gun violence after Sandy Hook, but none of them were taken up by the GOP-controlled House, where Speaker John Boehner (R-Ohio) said existing laws should be improved instead.
The amendment that passed Thursday was aided by rare bipartisan support, with Reps. Pete King (R-N.Y.), Elizabeth Esty (D-Conn.), Joe Heck (R-Nev.) and Mike Quigley (D-Ill.) signing on as co-sponsors. It now heads to the Senate, where lawmakers failed one year ago to advance a compromise to expand background checks. Given the House-passed measure simply offers a modest boost to the existing program, it is unlikely that lawmakers in the upper chamber would reject it.
The amendment received a major assist on Thursday, when the NRA, the nation's most powerful gun lobby, told HuffPost that it would adopt a "neutral" stance on it, neither supporting nor opposing increased funding for the background check system. The NRA's position almost certainly helped the bill win votes from rank-and-file Republicans, who would typically be disinclined to vote for a measure lauded by gun safety groups as a positive step.
For the NRA, increased funding for background checks is a tricky issue. For years, the group's leaders have argued vehemently that no new gun control measures should be enacted while NICS remains underfunded. Their logic boils down to the idea that we can't know how well our current system works, or whether we need to expand it, until it's fully funded.
In 2011, NRA Executive Vice President Wayne LaPierre told Fox News, "Look, NRA's all for the Instant Check. We were there before anyone else was even talking about it. We need to fund it, we to make the sure the states turn over their records."
In the wake of the Sandy Hook shooting, LaPierre again cited the NICS funding situation as a reason for the NRA's opposition to expanding background checks to cover all gun sales, including those made by private dealers, commonly known as the "gun show loophole."
Americans for Responsible Solutions, the anti-gun violence group co-founded by former Rep. Gabby Giffords (D-Ariz.) and her husband, Mark Kelly, praised the amendment's passage.
"This will save lives. Gabby and I applaud Members from both sides of the aisle who voted for public safety," Kelly said in a statement.
"Today's vote also signaled something more important: that the supposed choice between preserving our gun rights and preventing gun deaths and injuries is a false one," he added. "Moving forward, elected leaders from varied political and geographic backgrounds can and should work together to expand background checks, crack down on gun trafficking, protect women from stalkers and domestic abusers, and more -- all while preserving the firearms rights and traditions that Gabby and I hold dear."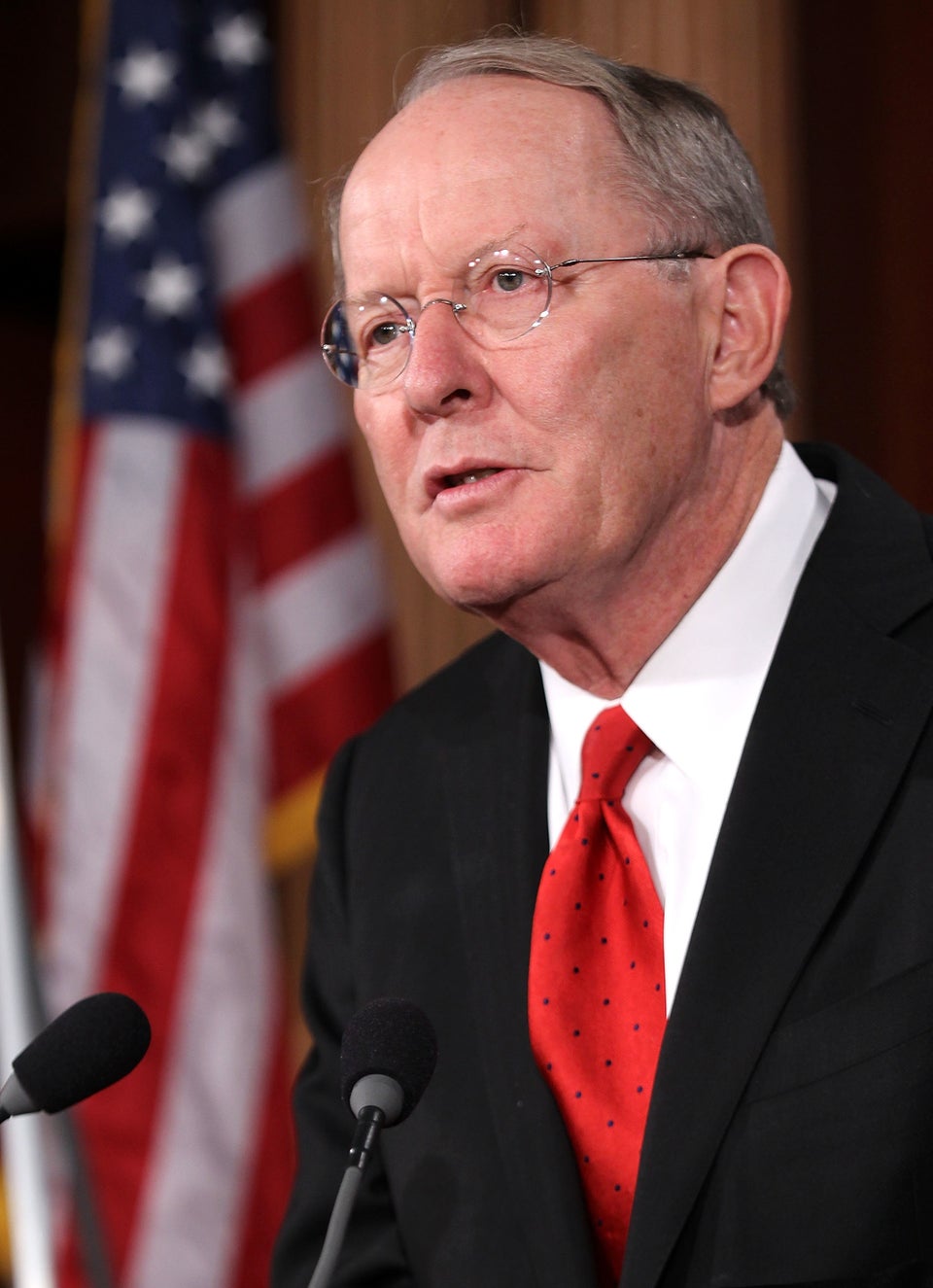 Senators Who Voted NO On Background Checks