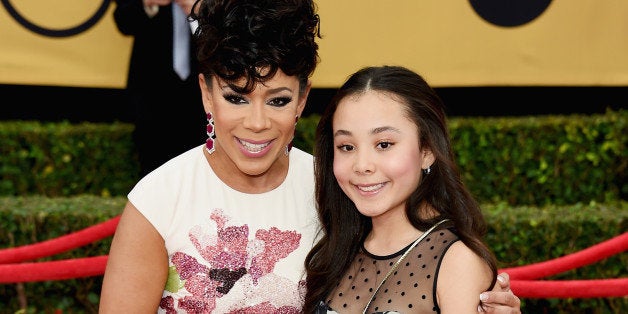 Growing up in the Bronx, a daughter of a Cuban father and Dominican mother I was surrounded by Latino pride. Granted, back then it was predominately Puerto Rican pride. Somehow, my friends always assumed I was Puerto Rican because I spoke English and "looked like them."
Back then, being Dominican or Cuban was not common or popular. The Dominicans that were in school were all new to this country and occupied the English as a Second Language (ESL) classes. But we were Latinos. We all shared a pride in speaking Spanish. We never questioned our curves -- actually we made sure we flaunted them! We shared the love of the same music, our parents cooked the same food, we shared similar if not exact family stories. It was all familiar.
The only time I found it odd to be Latino was during history class when we would learn of different cultures or a time in history that never included any of my people. Where were we in the roaring '20s or '60s marches? Why didn't these history books ever discuss my cultura? No mention of us inventing, creating, discovering -- nothing.
For a brief time, I started to suspect that perhaps we suddenly appeared on this earth out of the blue, like a new species! It certainly didn't help that when I would turn on the television I wouldn't see anyone that looked like me. Films weren't being made with actors that sounded like me or people I grew up with. No one was telling our stories! We were missing! Where were we?!

When High School came around, I decided to apply to LaGuardia H.S. The "Fame school" and venture out of the Bronx. I left friends behind and all that beautiful Latino pride that was part of my everyday existence. I was suddenly in unfamiliar territory with people who questioned the very things that I grew up loving about myself.
Suddenly, the sound of my voice was different from those around me. My new classmates made fun of the way I pronounced certain words. My diction teachers gave me many vocal exercises so I could have a more "neutral"sound. My curves were viewed as being too much. I was suddenly "overweight" or too bottom heavy! Being told my butt was big was no longer a compliment. Even my style of dressing was viewed as wrong.
And it didn't help that once again I discovered that not only were my people, my culture, missing from text books, but we were also missing in my drama classes. I was surrounded by names of playwrights that once again didn't reflect my life, my history. We would be assisgned roles from plays that never had a Latino character in it.
So I learned to get rid of my accent. I started to dress different. I lost a ridiculous amount of weight. I started to learn other dialects and feel conscious whenever I had to speak. My very essence was being stripped from me. My young self was made to feel invisible in history and out of place in her current world.
Somehow leaving the comforts of my Bronx neighborhood I was made to feel that in order to succeed, I couldn't be who I was! Latinos didn't seem to have a place. By the time I was getting ready to graduate high school, Rosie Perez had come on the scene and JLo was slowly making a name for herself. Accents and curves were suddenly making a mark in the industry! Lauren Velez looked like she could be my prima and she was on TV! And John Leguizamo was dominating with his raw funny honestly in his one man show.
Looking back on those early years, I feel regret. I wish someone would've told me that I didn't have to lose my essence to make my mark. I would've told my 14-year-old self during that time that the sound of my voice was beautiful and needed! And that I would be asked time and time again in my professional acting career to use a Spanish accent at every audition that would come my way upon graduating.
In fact, my first audition I would be told that I needed to sound MORE Spanish! I was told I didn't sound the way I looked (excuse me?!). Of course, I must add here that part of being a well-rounded actor is to be able to step into many roles. So I am grateful for the training.
I am grateful for all the plays I read written by playwrights from all over the world. Unfortunatley, missing from those lessons were my beautiful gifted Spanish playwrights who also deserved to be part of the curriculum. I wish I wasn't made to feel in those early days that somehow my type, my sound, my curves, would not be accepted.
I wish someone would've shared with me that my cultura was just as important as those in all those school text books -- that Cuba, the Dominican Republic, Puerto Rico, Mexico, Colombia, etc. all had rich and very important histories. And that many of our people came to this country and contributed to it's history. That we also fought for rights, that we contributed to the development of this country as well as where we were from. That our history was also filled with politicians, doctors, inventors, playwrights, musicians, actors and painters, etc.
I wish I would've told my acting teachers that although I loved Tennessee Williams, I wanted to do a scene from Federico Garcia Lorca or Pedro Calderon de La Barca. I would've questioned why we had to learn southern dialects and not Spanish ones.
Now I can only grow from those past experiences. I can share with my daughter, nephews and nieces the knowledge and pride that I carry with me. I can let them know that it's ok to have pride and sound and look different no matter where you go and what you decide to do in life.
All those things I wish someone would've shared with me, I now have an obligation to share. All of my struggles, the struggles of all those that came before me, the stories my Cuban father now passes along to my daughter and her classmates on "bring a relative to school day" to discuss his political life in Cuba and his journey to this country.
I also know that it's different today. I know that now we are seeing more Latinos in politics, Latinos making history like Justice Sonia Sotomayor. The first Latina Supreme Court Justice in U.S. history, from the Bronx I might add! I can make sure that although Juno Diaz's novels may not be part of a curriculum that my daughter knows he exists and is a Dominican Pulitzer Prize winner. I can take them to see a musical written by Tony award winner and Puerto Rican Lin-Manuel Miranda.
Latinos have and continue to contribute so much to this country in many areas of our daily lives. I wish my young self would've been aware of this. I wish I would've known what I know now and never have allowed any teacher, agent or casting director back then make me feel less than, not worthy or not beautiful. I'm grateful now however for those experiences because it has made me aware of my self-worth, and I am able to pass this along to the young Latino boys and girls I meet today.
As much as things have progressed from my teenage years, we still need more representation in high government positions, as company CEOs, lead actors/actresses in films, at the Emmys (especially this time around where we were clearly left out with many deserving Latino performances), Golden Globes and the Oscars. We still need to see higher enrollment in college.
We still need to make our voices heard and counted come election time. We have a responsibility to teach our children that although we may be missing from history classes we are very present in the world. I love that my daughter is growing up in a world with more faces, names and stories she can relate to.

In honor of Hispanic heritage month, make sure you share something beautiful and representative of your rich cultura!!
In honor of Hispanic Heritage Month, The Huffington Post asked celebrated figures in the community to write about Hispanic heroes who have shaped their lives and/or how their heritage has made an impact on their lives and careers. We will be sharing their stories throughout the month. But we know they're not alone. If you'd like to share your own story, email us at latinovoices@huffingtonpost.com.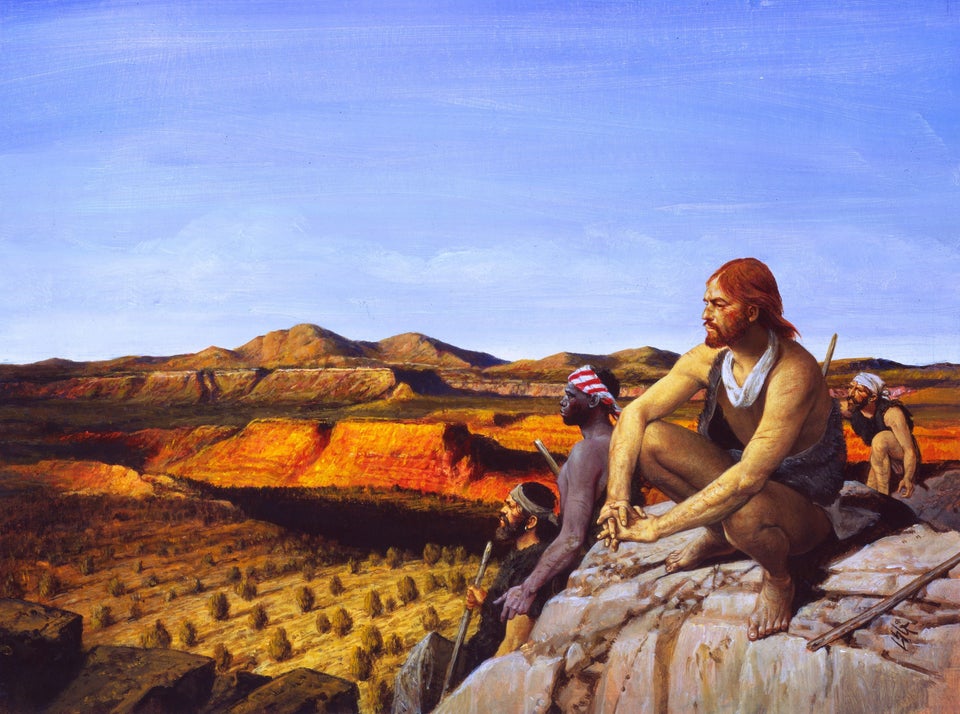 Latino Historical Events Every American Should Know
Popular in the Community