It all started in October 2014. I was working as a technology consultant at PricewaterhouseCoopers. One Saturday afternoon, I wrote a short story about a man searching for love on Tinder, a popular mobile dating app.
By nightfall, the story grew larger and its plot, more complex. Soon, I deduced that prose was no longer the most compelling format through which to present my work. I felt that my story was yearning to escape from the Word document on which it was born.
The next day, I converted the story into a script. At this point, I knew that I wanted to produce a short film, I just didn't know where to turn for support. Leveraging Facebook and Twitter, I researched dozens of local video production companies. Finally, I discovered Robot Fondue, a boutique production studio based out of Brooklyn. Robot Fondue's Dan Jusino (director of photography) and Mark Bracamonte (director) shared my passion for skateboarding and the three of us decided to incorporate skateboarding, not only in the storyline, but also in the production process (i.e. Dan filmed a number of scenes while skating alongside the actors).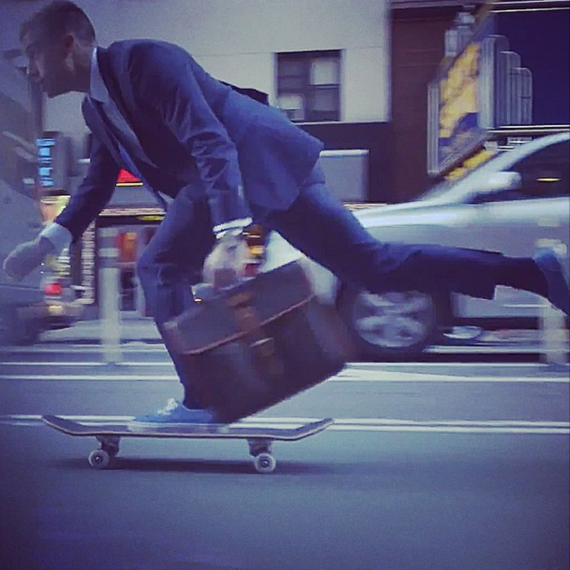 The great challenge of casting a love story about skateboarders was that I needed to recruit an actress who knew how to skateboard. With no outside funding and no experience assembling a cast, I took to social media. Rather serendipitously, I stumbled upon the Instagram account of Sarah Moliski, a comedic actor who skateboards and just so happens to be Lucy Liu's personal assistant. I contacted Sarah by commenting on her most recent Instagram post. She responded, expressing her interest in the film and later agreed to participate.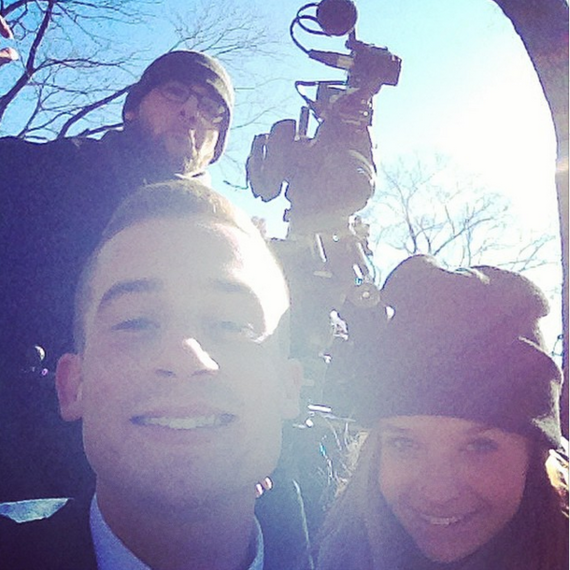 Exactly a month later, Sarah, the Robot Fondue crew and I were bundled up in Central Park, shivering in between shots as we rushed to complete the production in less than twelve hours. It wasn't, by any means, a walk in the park. My suit ripped in the middle of filming and for the sake of time, the team had to eliminate a number of scenes. Still, we managed to salvage the key shots that I dreamt up one Saturday afternoon. And together, we made movie magic.
Popular in the Community