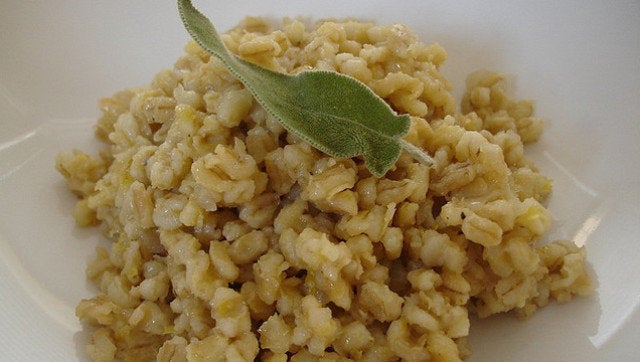 There are some cooking tips we find ourselves googling over and over again. No matter how many times we try to commit them to memory, we always doubt ourselves once the pot is on the stove. Chief among them: how to cook barley.
We love barley warm, risotto-style in the winter and in cold salads in the summer. We cook enough barley that we should just remember how to do it, but we're all humans and we only have so much room for things in our heads! We suspect you may feel the same way. With that in mind, let's remind ourselves how to do it with a bare-bones, simple barley recipe.
1 cup barley
3 cups water or stock
1/2 tsp of salt (only if you aren't using stock, which is salted already!)
Bring water/stock, barley and salt to a boil over high heat. Reduce the heat to low, cover and cook for 45 minutes, or until tender and the liquid is absorbed. Give the grains a fluff with a fork before serving.
Here is the most important thing to remember when you cook barley: don't forget about it. It will stick to the bottom of the pan, burn and make you sad. Set a timer, and enjoy this healthy grain!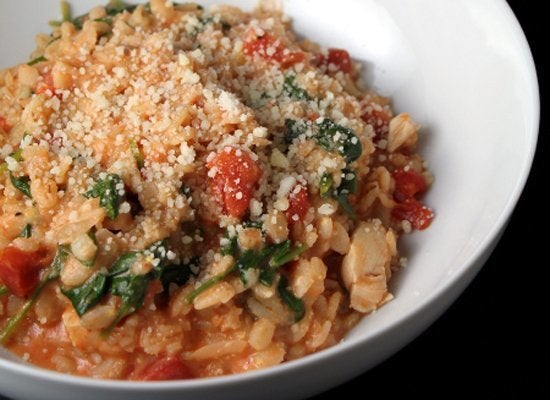 Barley Recipes