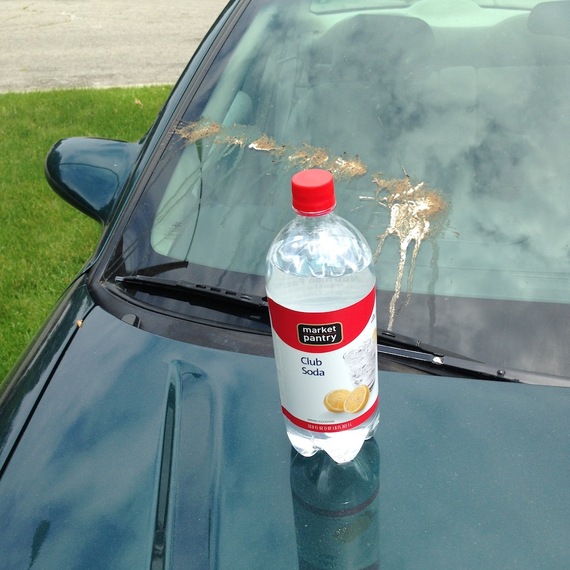 Is there anything grosser than bird poop all over your car? Even if it's on your windshield, it's hard to get off -- turn on your wipers and squirt some wiper fluid on it, and it still smears all over the place.
Luckily, it's easier than you might think to get rid of disgusting bird droppings all over your windshield or elsewhere on your car. Just let club soda do the hard work for you! Use it straight from the bottle, or pour it into a spray bottle ahead of time. Then apply directly to the offending areas on your windshield and wait a couple of minutes. Now when you run your wipers, it will wipe right off.
Club soda is also perfect for getting bird poop off the body of your car, because it's so gentle that it won't harm your car's paint job. Just as you did the windshield, pour or spray the club soda onto the spot (this works better than dabbing it on with a rag, because it's still fizzing when it touches your car). Wait a few minutes, then wipe away with a damp cloth.
Related