Pictures of screaming children on Santa's lap might make us laugh, but the experience of getting those photos can actually be quite stressful for our little ones.
Oftentimes young children have not seen people in beards or glasses before, never mind overcoming the common separation fright that takes hold when they are taken away from their parent. I have heard from young children who screamed through their photos that Santa is "bad," and from older children that they were really mad at their parents for pushing them to get Santa portraits when they didn't want to.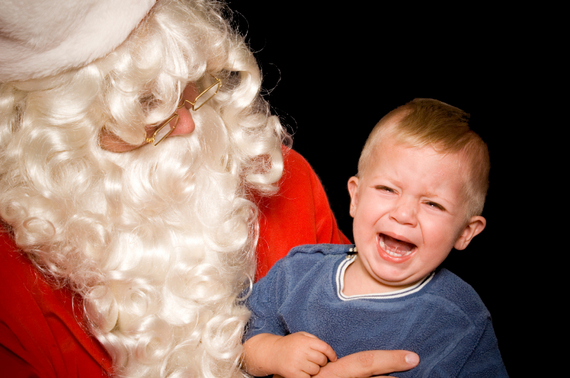 If getting a picture with Santa is important to you, I'm going to put my psychotherapist hat on to give you these 10 suggestions for making your session go as smoothly as it can:
1. Go very early in the year, or during the week, when the lines are shorter. The longer your child waits, the longer they have to get upset -- particularly if they watch other children melting down.
2. Pick a time in the day when everyone is fresh. Avoid pushing your child past nap or meal times. Everyone is at his or her best when they are fed, rested and not over-stimulated. Oh, and remember to take coats off!
3. Take your child to see a photo-Santa in person before trying to get your pictures done. Go for a stroll in your local mall to see the Santa interacting with other children. Feel free to mention the treat the children get from the Elves after their picture is taken! If you happen to be at the mall when Santa is away from his chair, see if you can let your child sit with you on the chair.
4. Back your way in. Hold your child so (s)he is facing away from Santa, set your child down while keeping the focus on you, and then back away quickly for the picture.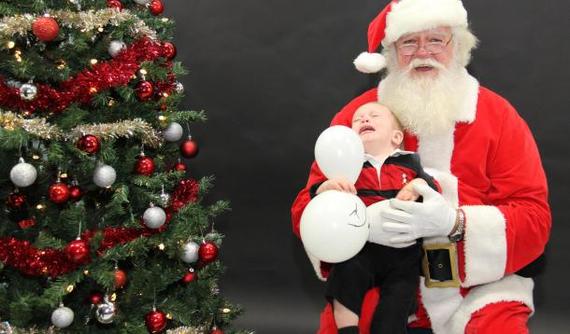 5. Bring an older, calmer sibling with you. Some children will feel better if they have someone they love beside them. If that isn't possible, bring your child's favorite stuffed toy along.
6. Choose a Santa you'd feel OK sitting with. Children will be put off by a too phony-looking, gruff or smelly Santa.
7. Be flexible! It's OK if your child won't smile -- whatever face they give you will help make it that much more memorable.
8. Steer away from saying the words "afraid" or "scared" when you are talking about Santa. Try not to inadvertently paint a scary picture of Santa Claus. Saying something like, "Santa won't hurt you -- you don't need to be scared" will certainly get your child thinking, Wait! What? I wasn't scared until you mentioned it!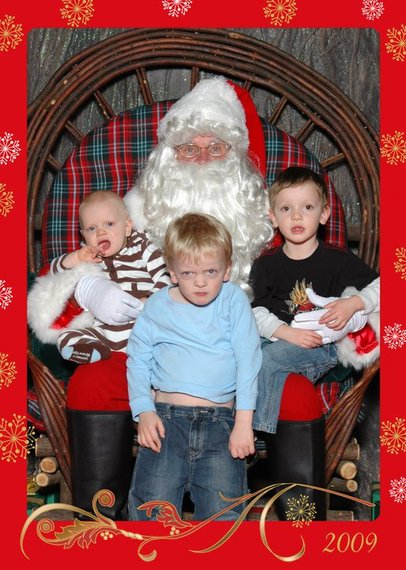 9. Use distraction! Bring a written (or drawn and colored) wish list tied with a bow to hand to Santa, or put a sticker on the back of your child's hand to draw attention away from Saint Nick. The goal here is to put the focus on something in the child's hand, and not on Santa himself.
10. Know when it's time to bail. Do not force your shrieking child to stay with Santa. If your child just isn't going to stay calm, scoop him or her up and walk away. You can certainly try again another day, or another year. Some older children do remember feeling forced and frightened from the experience, and have residual negative feelings towards their parents. Make sure your relationship is preserved at all times!
Thank you to Karen K.B., Jodi M., Jennifer S., and Tammy B. for sharing their Santa photos with us. They all reported that, although their children had a rough time in the picture and some slight negative effects, everyone is doing fine now.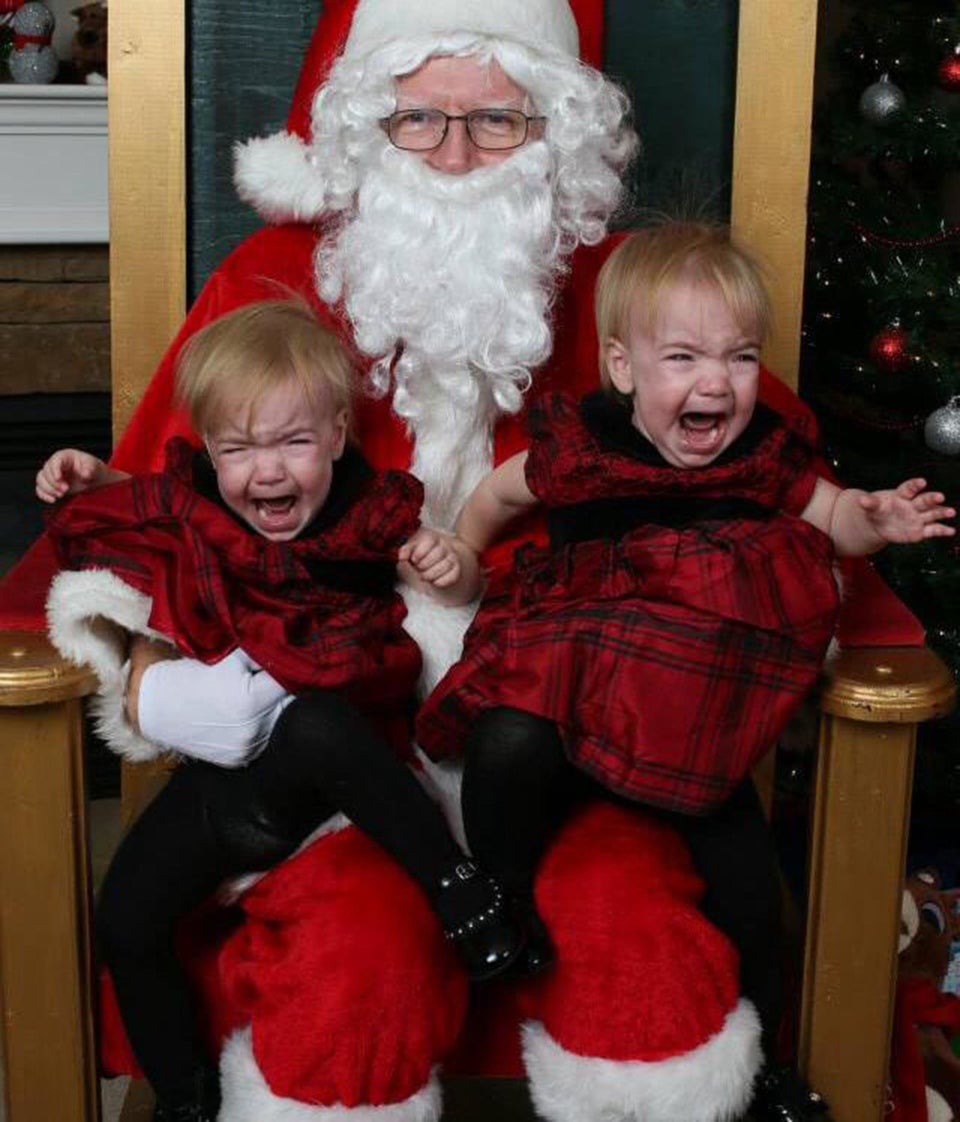 More Kids Crying With Santa
Popular in the Community