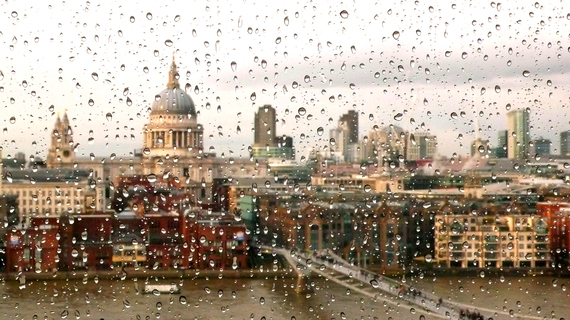 Don't let a rainy day stop you from enjoying your vacation -- here are six ways to make the most of your adventure when the weather gets rough.
Spend time at a museum
Stay dry while getting your culture fix by browsing some of the world's best art and history (indoors). We love the Louvre in Paris or the Museo del Prado in Madrid, but every city is likely to have a museum or two worth a visit. And with over 50 museums in Amsterdam -- from the Van Gogh museum to the Rijksmuseum -- there's enough art to keep you occupied for a week of endless rain.
Take cover in the library
Call us nerds if you like, but there's something special about spending time in a public library --not to mention the experience is a little more off-the-beaten-path. The Royal Library in Copenhagen, Denmark is worth a stop for its incredible architecture, while the Trinity College Library, the oldest library in Ireland, is a must-see.
Linger over cappuccinos in a cafe
Unexpected rain showers provide the perfect opportunity to duck into that quaint little cafe that caught your eye. Chat with local patrons to find the drink of choice, then sip and savor until the rain lets up.
Get a head-start on all those postcards
It can be hard to justify spending your free time writing emails and postcards, but there's no better time to catch up on correspondence than when it's raining. By checking off your postcard to-dos, you'll have more time for exploring once the weather improves.
Catch a movie in a local theater
There's something decidedly exciting (and unique) about watching a movie in a foreign language -- but make sure to find one with subtitles if you want to understand the plot. For moviegoers who are a little more adventurous, try finding an independent cinema and catching a local film.
Do some souvenir shopping in covered markets
Skip the open-air markets in favor of covered shops and arcades instead. The Grand Bazaar in Istanbul is one of the largest (and oldest) covered markets in the world, where you'll get to browse ceramics, rugs and jewelry from local artisans as you pick up souvenirs for loved ones back home.
What are your rainy-day travel tips? Let us know in the comments!