by Anna Liesemeyer, Condé Nast Traveler
Travel light by packing 10 clothing pieces you can mix and match for a week's worth of looks.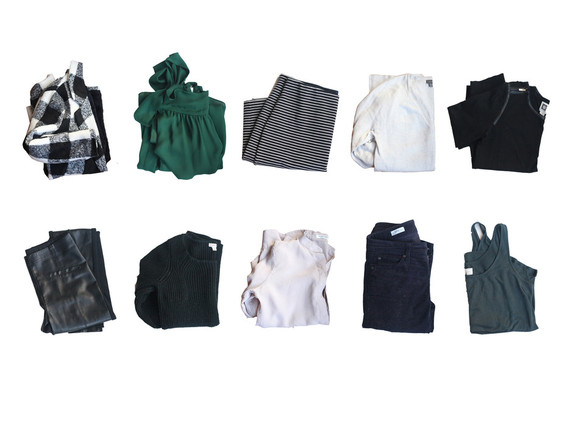 I packed these 10 pieces on a recent trip to St. Louis, where the temperatures ranged from mild to freezing throughout the week. These items gave me many options of outfits to wear through varying occasions and temperatures.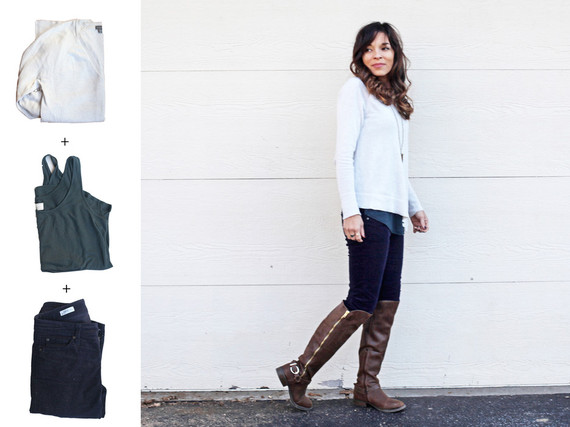 Soft, layered pieces not only make traveling easier but offer many possibilities for changing your look throughout your trip. A sleeveless tee in a longer length can be worn solo or layered with a light sweater.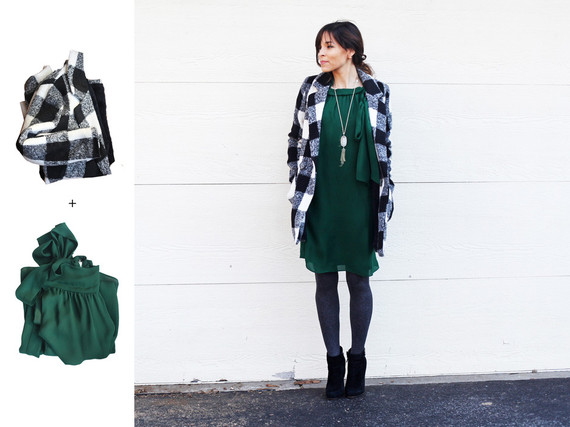 Have a dress on hand for the nicer occasions, and it doesn't have to be black. You can get away with a bold color if you have more subdued tights/stockings and heels. Pair it with a patterned jacket for a fun combination you can reuse later in the week.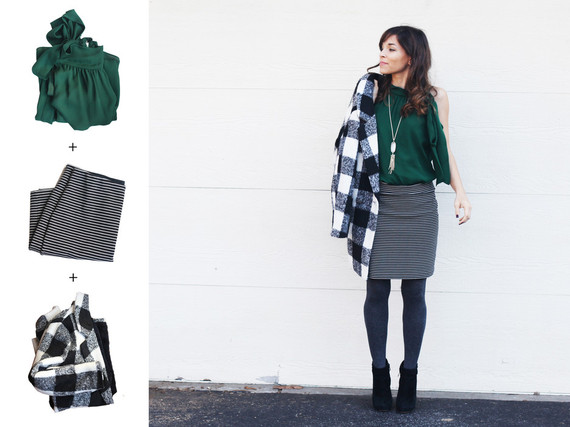 The right stretch skirt will fit smoothly over the bold-colored dress to create an entirely new outfit. Add a little pattern-mixing fun with a checked jacket.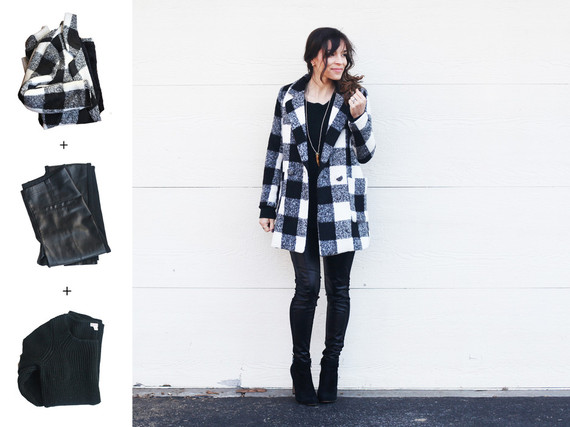 Leather leggings are a comfortable way to dress up or down. Pair them with a long tunic sweater and heels for dinner out or flats for walking across the city. Use these throughout the week with any other tops in your suitcase.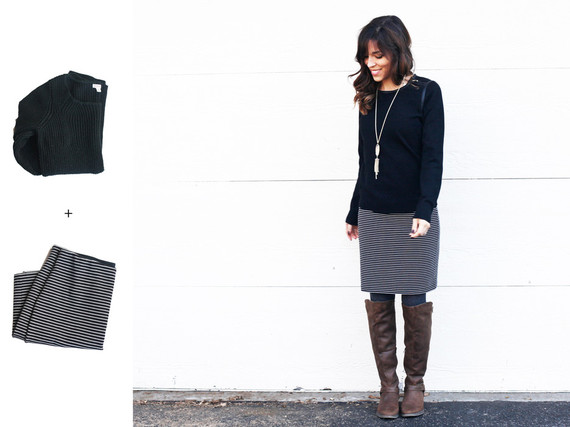 Having a few tops that mix well with your bottom pieces will create several options to trade in and out for the week. Plan out your colors for more versatility. Patterns and colors, such as the black-and-white striped skirt allow a little more room for interchangeability, which will keep the look fresh and stylish.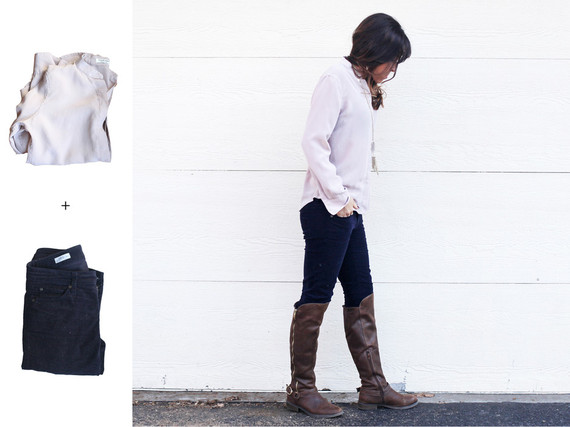 Velvet finish pants are a good alternative to jeans--they keep things on the dressier side and add a little color to your packing lineup. Pair with a blush-tone silk shirt that can be dressed up or down with tall boots or heels.
All photo courtesy In Honor of Design
Related