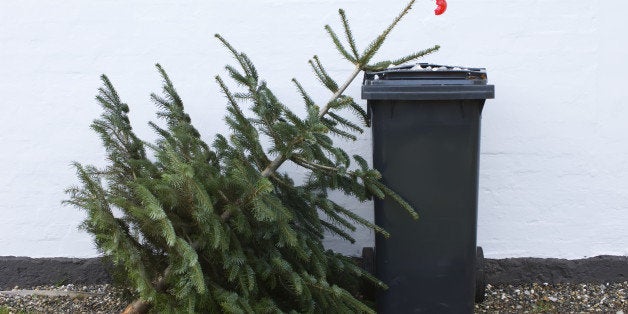 You've been waiting all month - or maybe even all year - for this moment. And now that the gifts have been unwrapped, the songs have been sung, and the cookies have been baked and eaten, the time has come to pack up the holiday mementos and move on.

But for some, moving on is simply not as easy as it sounds. The holiday season is an emotional roller coaster and stepping off at the and can leave you with a case of psychological whiplash. Whether it's caused by feelings of guilt from overindulgence, unmet expectations, or a return to loneliness, depression after the holidays is a common condition. So common, in fact, that there is even a name for it - the 'post-holiday blues.'

Feelings of sadness, guilt, and anger can kick off genuine symptoms of depression ranging from mild unhappiness to more troublesome symptoms such as insomnia, irritability, inability to eat or overeating, difficulty concentrating, fatigue, and anxiety. But you don't have to let the holiday blues get you down. Here's how to survive the blues and get back on track for the new year.
Expect some letdown. One day you are laughing with friends, eating your mom's famous cheesecake, and snuggling with your kiddos in front of the fireplace; the next day you are back to work in your boring old cubicle. It's normal to feel a little bummed that the holidays are over, but you don't have to let those feelings consume you. That's why you need to...

Make plans. Map out your training for a spring 5K, book a mid-winter weekend away, or call a friend that you didn't get to see over the holidays and schedule a lunch date. Give yourself something to look forward to so that you feel better about leaving the holidays behind.

Make healthy choices. Even if you feel like you are just going through the motions, make a conscious effort to eat well and get a little exercise during this period. It will do your body and your mind a world of good and keep you from spiraling downward.

Go public. After all of the socializing of the holidays, it's common to want to hideout when you feel the holiday blues approaching. But staying connected with family and friends will help you move on from the holidays and once again enjoy your day-to-day life.

Seek help. If the holiday blues have really got you down, do not be afraid to seek help, either from your inner circle of loved ones or from a health care professional. While it may have a cutesy name, the post-holiday blues is a very real condition, and you don't have to go through it alone. Call your mom, your best friend, or your doctor and let them know how you are feeling. Sometimes, just knowing someone is there to listen can go a long way to improving your mood.