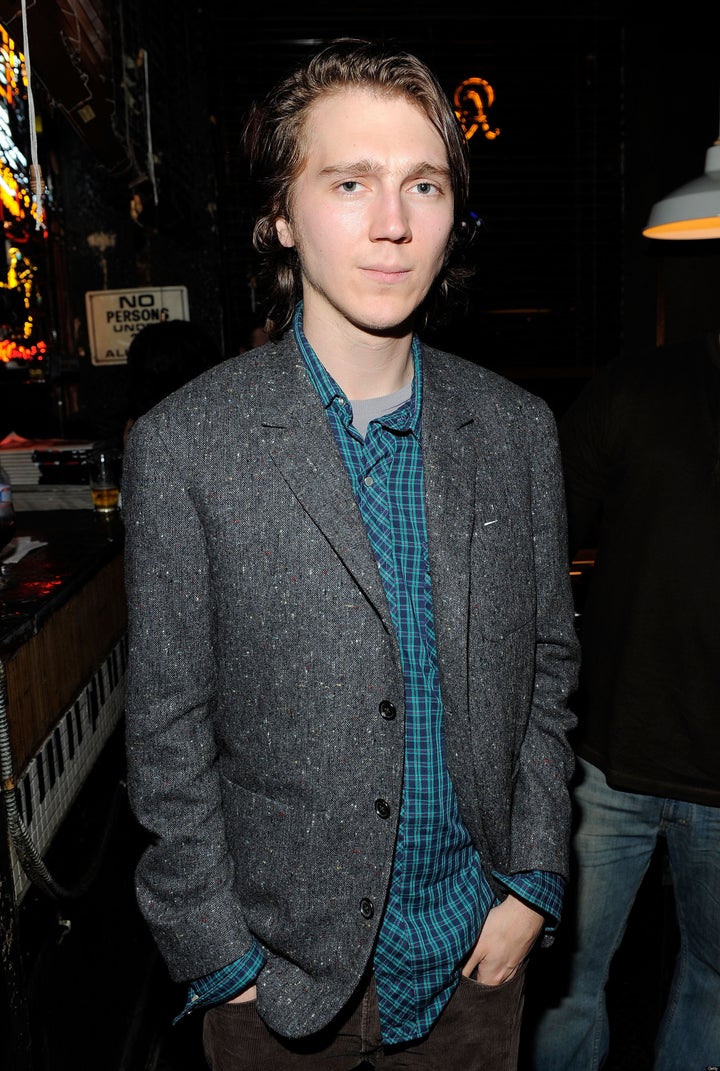 It's so great to see Kevin Kline in a role so perfectly suited to his comedic talents that it's tempting to give The Extra Man a pass on the basis of his performance alone.
Indeed, there are other pleasures to this film: a wonderfully bizarre character played by John C. Reilly, a strong performance by the amazing Marian Seldes and a spunky one by Katie Holmes, as well as the almost tactile sense of a vanishing New York, as captured by writer-directors Shari Springer Berman and Robert Pulcini.
But there's a hole in the center of The Extra Man. And its name is Paul Dano. It's one thing to cast Dano in oddball character roles -- as in Little Miss Sunshine, There Will Be Blood or even the recent Knight and Day. But putting him in the lead role -- even with a tasty foil-like Kline -- is a mistake.
Dano simply isn't a leading man. With his chinless bobblehead and a voice that sounds like he is perpetually swallowing, Dano isn't someone you want to watch for an entire film.
It's less about looks than about acting. I know people who object to watching Paul Giamatti in a lead because of his looks, but Giamatti is a thinking-man's actor, someone capable of great range, from the tamped-down anger of American Splendor to the flamboyant expressiveness of Duplicity and Shoot 'Em Up. Giamatti has the range to carry a film like Cold Souls. Dano does not. Dano's range seems to run from interior to catatonic.
In The Extra Man, based on a creepy comic novel by Jonathan Ames, Dano plays Louis Ives, a bootless young man who fancies himself a character out of The Great Gatsby. When first seen, he is a prep-school teacher in Princeton, but his contract isn't renewed when a colleague comes upon him modeling another colleague's bra in the teacher's lounge.
(This leads to a subplot about Louis' desire to be seen as a pretty young woman. It seems both contrived and a little icky, particularly when the beanpoley Dano dons a satin slip and wig and starts frequenting a spanking dominatrix.)
Anyway, Ives decides to seek his fortune in Manhattan -- and winds up renting a room on the Upper East Side from an old-school escort named Henry Harrison (Kline). Henry is an "extra man" -- someone presentable enough to serve as the date for rich and elderly widows for dinner or the theater or wherever. He also teaches at Queens College and fancies himself a playwright -- but his escort work is his bread-and-butter, taking him to Palm Beach for the winter and the Hamptons in the summer.
You could call this a coming-of-age comedy or a buddy comedy or an odd-couple comedy, but Dano rarely figures into the actual humor of the piece. The laughs are generated by Kline as the vainglorious Henry, who does free-form dance in his living room to exercise and has perfected the art of sneaking into the opera at intermission. He has an unkind word for everyone and most of them are very funny.
So is Reilly, as his Mr. Fixit neighbor. Reilly, with a wildman beard and head of hair, also sports a hilariously high voice and an unexpectedly formal manner. Seldes, as the widow whose will Henry would most like to be remembered in, also has a wonderfully dry manner.
The Extra Man offers a glimpse of a disappearing New York, one infused with the grand manner of the past. Unfortunately, there's no avoiding Paul Dano, the anchor that prevents The Extra Man from ever truly taking flight.
Popular in the Community