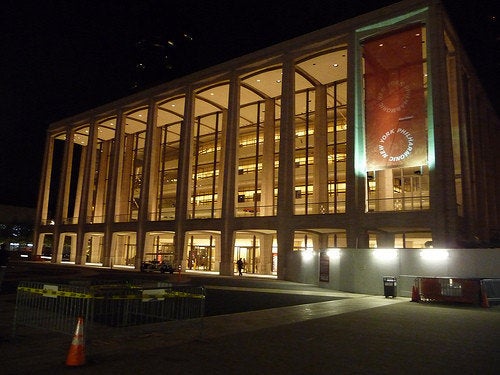 The 2011 festival has been organized around four themes:
• Truth, justice and accountability
• Times of conflict and responses to terrorism
• Human dignity, discrimination and resources
• Migrants' and women's rights
Fitting squarely within the cultureID model of arts and activism, I reached out to Andrea Holley, the deputy director of the film festival, for additional insights.
One of the beliefs of cultureID is that issues of political and social relevance, which are expressed through cultural endeavors, have an extremely strong impact and ability to move people in a specific way. Was that part of the genesis of the festival, which is celebrating a 22 year track record?
The creators of the festival were seeking to raise awareness about human rights issues in a way that Human Rights Watch's research and reports could not -- in a way that spoke to people on an emotional and personal level as well as on an intellectual and political level. Film is above all about storytelling. And the stories of individuals who face tyranny and repression, who triumph over these same forces, and who then speak out on behalf of others are what move people in our audiences to empathize and demand justice for people everywhere.
The selected films range from The Whistleblower, a narrative with big name stars like Rachel Weisz and Vanessa Redgrave, to You Don't Like The Truth -- 4 Days Inside Guantanamo, a documentary based on security camera footage declassified by the Canadian Courts. How is the choice of films determined?
The first question is always about the story of the film. How compelling is the story and how well-crafted is the film? That is our first criterion. We then vet films for factual accuracy. The films we showcase do not necessarily represent the position of Human Rights Watch, but they do have to fall within the parameters of our standards for accuracy and credibility. We do not seek out films for particular themes or from particular regions. Each year is different and the themes emerge from the existing range of films available to us in a given year.
Film reaches people on a visceral level. The Human Rights Watch has wedded the strands of cultural content makers and on the ground activism together. The festival's centerpiece is Sing Your Song, a documentary about the singer/actor/activist Harry Belafonte. Was that an organic choice -- to show how a life of creativity and activism could be merged?
Sing Your Song spoke to us at the festival because it showed a story of Harry Belafonte that many people don't know. His activism is definitely known in certain circles, but the sheer range of issues he has taken up and the longevity of his commitment to those issues are remarkable. He also represents someone who is an activist even when it is at great risk to himself -- both in the United States and elsewhere. Harry Belafonte inspires others to act through his own life and story -- and that is something we find invaluable at our festival.
What would you like to see attendees find as the main takeaway of the festival?
We want our audiences to see that things are never hopeless, that each of us can make a difference. Our films show a wide spectrum of individuals in various places and a broad range of situations. And time and time again, we come back to the same point. If one stops to think, one quickly realizes that we all have some skill or some experience that allows us to change things.
This article originally appeared on the website cultureID.
REAL LIFE. REAL NEWS. REAL VOICES.
Help us tell more of the stories that matter from voices that too often remain unheard.