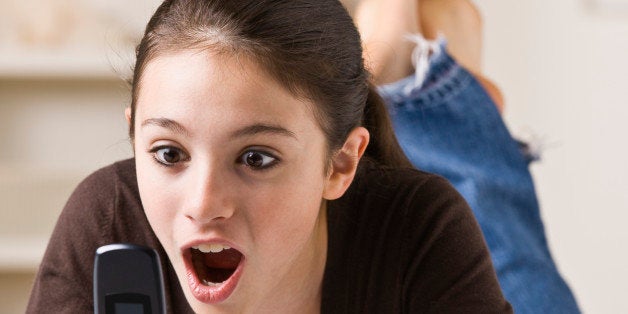 Like many parents, I sometimes feel overworked and under appreciated. A golden opportunity presented itself today, and I did not hesitate to take action. My daughter Mabel asked for my help. She was leaving for a rehearsal and needed to respond to a couple of time sensitive emails. When she handed me her laptop she handed me the means of reparation.
Waiting until I saw my car leave our driveway I quickly began a letter from her, to me, her parent. It was written on her computer, signed with her name and the copy I printed off is proof of her thanks and affection.
Here is her letter in it's entirety:
Gosh.. . Where do I begin? You guys both do so much on my behalf, it's hard to know where to start.
Laundry. Errands. Lawn work and snow removal. Keeping three cars (safely) running so I can get to school, work, lessons, friends houses and shops. Cars are expensive, there's insurance, gas and constant upkeep.
You both do the grocery shopping and often pick up favorite foods of mine that aren't carried at shops you normally frequent.
Remembering my appointments and deadlines, and medication when I'm sick.
Volunteering for school events.
Putting up with my over scheduled sleep deprived life, where I'm often crabby and frequently take my tired cranky mood out on whoever is picking me up or dropping me off somewhere.
I forget to say thank you. But I am thankful. In the next year I'll graduate from high school and then (with any luck) I'll be living outside our home during the school year. That's going to bring some challenges too, but I just want you to know, that:
1. As soon as I leave for college, you're welcome to turn my bedroom into an office for mom (who's had to use the laundry room for an office since I was born).
2. I'll do everything within my power to work hard and focus on excelling. Including making nice friends who are interesting and creative. People I can collaborate with and learn from.
3. I'll call home with my problems and venting issues, (it's good to know that I can crab about things and you both will listen) but I will also call home with happy news and exciting events. . .
4. I'll try to think ahead and keep you in the loop about things, so you won't worry too much. I know that you both love me. I know that you've spent decades working toward keeping me alive, healthy and involved in things I enjoy doing.
Thank you for that. . . and I forgive you for all of your failings (which are many and varied) and I expect you to also forgive me for my (minuscule) failings as well. We are all only human. . . . we are all trying to do the best we can, with what we have.
On the bright side, we enjoy good health, we have a nice home, three functioning cars, food to eat when we're hungry, and oh no . . . I've got to go . . . I'm coming in the front door right now, eek!
There you have it. I sent a cc of the above letter to my husband Glenn. I wonder if and when Mabel will discover what I did. It was really nice to get a sincere letter of appreciation from her today. It hit all the right spots. I feel that it's only a matter of time before I receive a passionate email from my husband as well. It's a waiting game really. . .he's out of town, and he took his laptop with him.