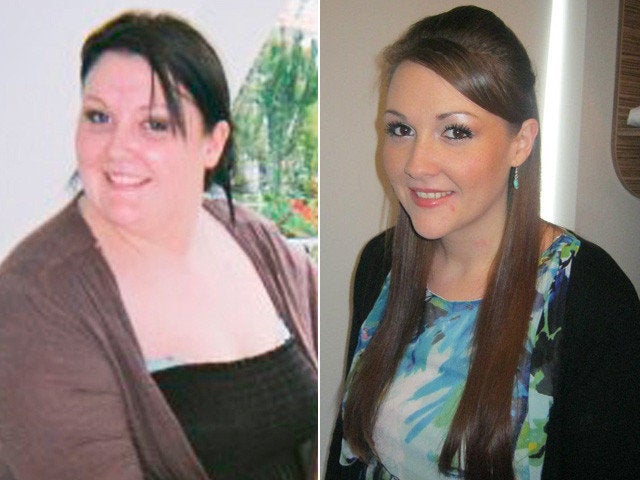 Name: Toni Hone
Age: 25
Height: 6'1"
Before Weight: 328 pounds
How I Gained It: I started gaining weight after my mom and dad split up when I was 15. I comfort ate -- to the extreme. I'd eat slices of bread and butter with every meal and have a pizza most nights, which I'd always order with extra cheese and even have a chunk of cheese on the side. By the time I was a young adult, I was out partying three times a week, I'd drink lots of wine and always have a pizza and some fries topped with more cheese at 3 a.m. I didn't exercise and, to be honest, I didn't even realize I was putting on weight at first. I'd try fad diets but nothing was ever sustainable over the long term.
Breaking Point: It was because of a pair of size 30 jeans, which were three sizes larger than my previous pair. I remember lying on my mom's bed and trying to get them buttoned -- which I finally did -- but then I carried on with my diet of cheese, pizza, butter and wine. Still, it was that day that I realized I had to do something different, or those jeans would soon turn into size 32s.
How I Lost It: I decided to join Slimming World. I have to say that it was the best decision I've ever made. I discovered that it was possible for me to lose weight and still enjoy bread, cheese and alcohol in moderation, because nothing is banned completely. At the same time, I learned how to replace many of my fattening habits with much healthier foods and recipes, without having to count, weigh or measure anything. It worked: I lost 14 pounds my first month.
Once I'd shed about 50 pounds, my self-esteem was on the rise. In the past, I'd felt terribly awkward around men because I was ashamed about the way I looked. But with that much weight gone, I felt so much healthier, lighter and more comfortable. That led to meeting a new boyfriend, Mat, who became my husband in 2011. I'd lost weight and found love.
I've since lost a total of 152 pounds and have stopped smoking along the way as well. But last year was a challenge, health-wise; I've had to deal with appendicitis, a severe throat infection and a slipped disc that eventually required spinal surgery. I was basically immobile for six months afterward, in a wheelchair and then on crutches. If I ever had an excuse to gain a few pounds, this was the time. If anything, though, my motivation to stick with Slimming World and my newly-healthy habits actually increased.
These days, the jeans in my wardrobe are a size 10. But I don't really hate the old size 30s anymore. In fact, I'm grateful to them, because they prompted me to become the slim, healthy and happily married woman I am today.
After Weight: 176 pounds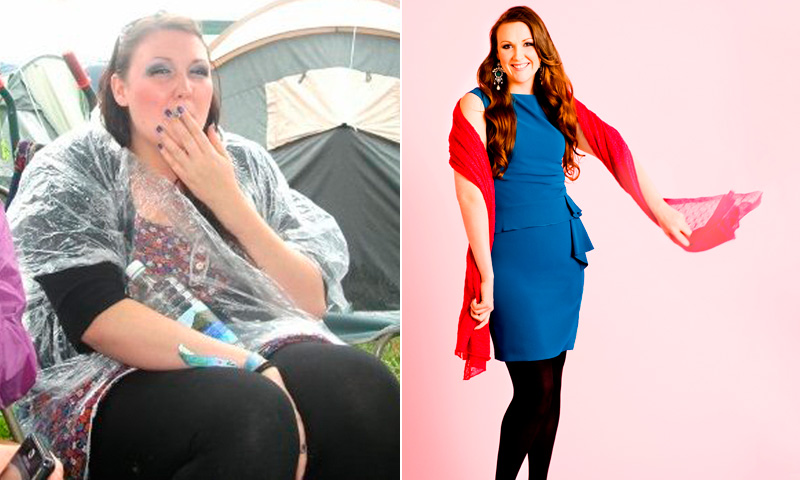 After photo courtesy of Bill Morton/Slimming World magazine
The Huffington Post publishes photographs as they are submitted to us by our readers.
Check out more of our inspiring weight loss stories below: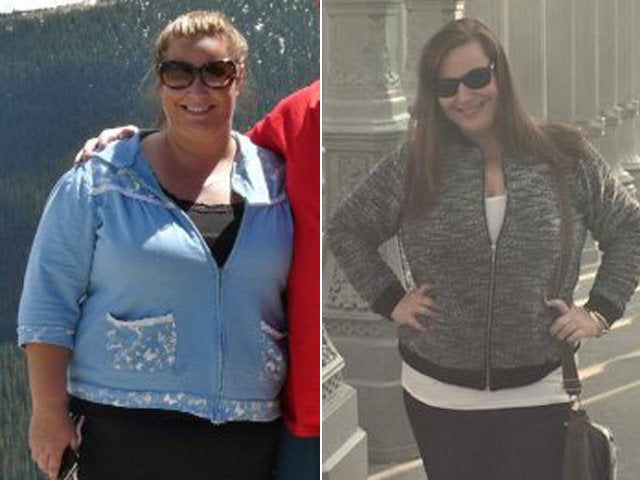 Weight Loss Success Stories