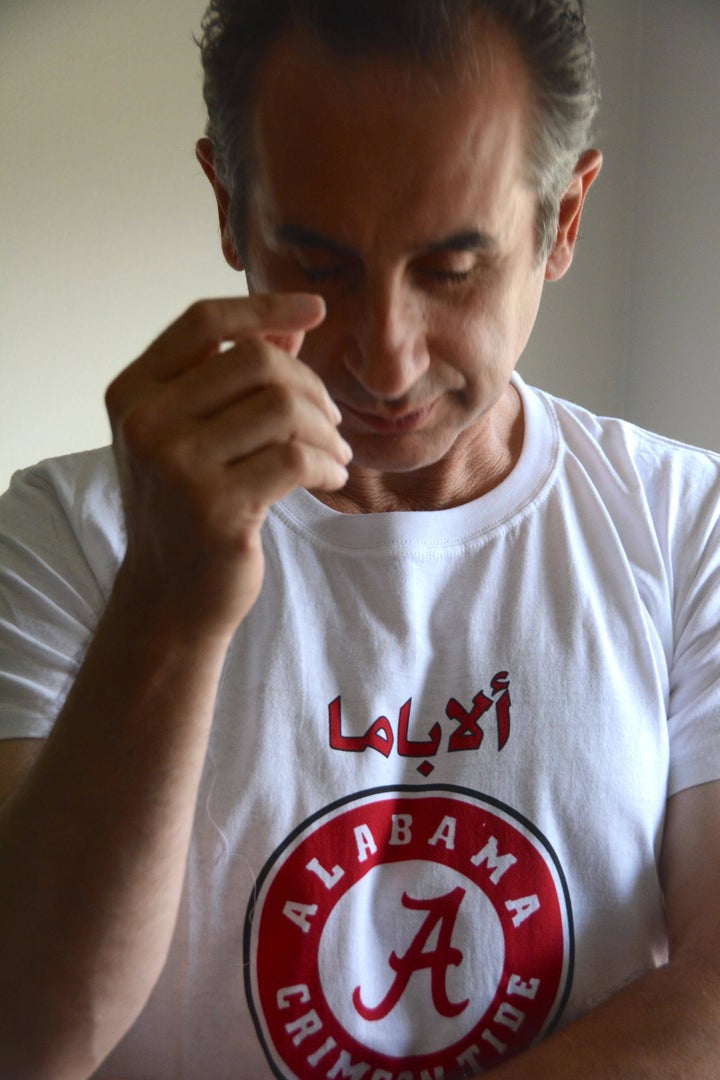 I may have to attend the funeral of a long-time friend of mine, on the day of inaugurating Donald Trump as the president of this country.
This friend of mine, and of all the people of this country, is the reason I immigrated here from Syria at the age of 18. I love her so much, and I have lived to see her blossom into someone defining this vast land we call America.
She has provided her citizens with the best - from fair government elected by the people for the people, to freedom shining so bright darkness has nowhere to go but the abyss. Until now, she has protected all of us immigrants of all tongues and tribes. My friend has ensured my children will vote for their president in a just election, without being ashamed or shocked.
My friend is 'Democracy'. She's on her deathbed since the day Donald Trump was nominated for president.
As much as Trump will try to bury her as soon as possible, she remains on life-support, fighting. He wants her gone. He wishes her to be a footnote in history books. She remains resilient.
Trump has already nominated her replacement: 'Authoritarianism'.
It's not so nice, and hides under the cover of power. 'Authoritarianism' has a mean streak and has been known to wipe out entire civilizations before. Yes, "Democracy" is in danger, with all of her trust-worthy and principled traits. 'Authoritarianism' will wheel and deal arrangements benefitting the wealthy, cut and toss programs benefiting the poor, and come out on top for those on top.
If 'Democracy' is gone, I will miss her terribly.
An immigrant from Syria, she has treated me with the utmost respect. Over my past three decades here, I have felt like a human being, a feeling totally based on what you do and make out of yourself. Back home, being a human depends on whom you know.
'Democracy' taught me that all people are equal, a principle 'Authoritarianism' will destroy.
She taught me to care for the poor, the sick, the elderly, and those who were not born on the right side of things. Her replacement will only concern itself with those on the right side.
She taught me the beauty of her brother, "Freedom", no matter how many shades he portrays. He replacement will assign him to certain folks who play by the rules. "Freedom" will only be for the chosen, who make their own rules.
She taught me the eloquence of her cousin, "Justice". Her replacement will turn the black and white of "Justice" into unattainable and ugly shades of gray.
She taught me by shining examples, like when George Washington and the Founders penned our constitution, when Abe Lincoln gave the Gettysburg address, When Millicent Fawcett fought for women's rights, when Martin Luther King led the Civil Rights movement, and when Barack Obama became the first African-American president.
She taught me from days of old through Aristotle, William Penn, Thomas Jefferson, Susan B. Anthony, and Mahatma Ghandi. They loved and lived her through their thoughts, words, and actions.
I am afraid the thoughts, words, and actions of "Authoritarianism" are opposite at best.
I believe "Democracy" might be momentarily detained, but she will come back shining brighter than ever. She will give younger folks coming up through the ranks the chance to make things right. From days of Athenian practice of government, "Democracy" has ensured society is governed through the participation and permission of all members of that society.
What about me? I will just hibernate for the next four years, email me when she's back.
Popular in the Community