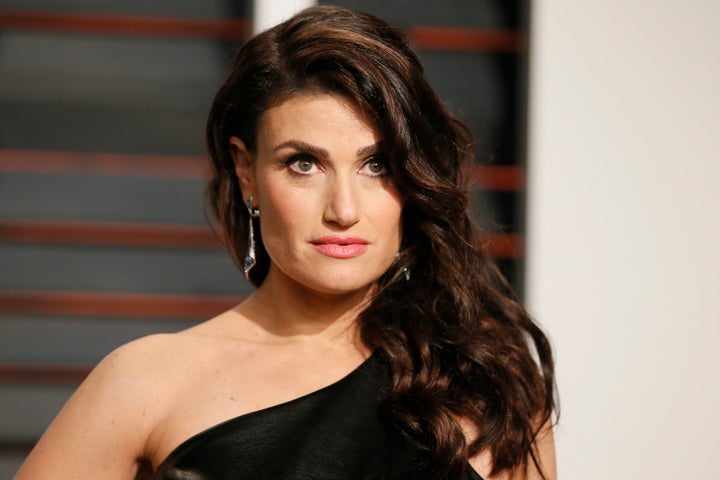 In 2013, Disney was applauded for breaking its princess mold with Queen Elsa, a strong, independent female protagonist, in its animated smash, "Frozen." Subsequently, a number of LGBT rights advocates began petitioning the company to make the character a lesbian in a "Frozen" sequel, going as far as launching a trending hashtag, #GiveElsaAGirlfriend, on Twitter in May.
The movement came as a surprise to Idina Menzel, the Tony-winning Broadway star who lent her voice to Queen Elsa. The singer-actress, 45, told PrideSource that she was "really happy" that it was her "Frozen" character that sparked the conversation.
"Maybe at first I was a little surprised because it's Disney, but I can say that I'm excited that the conversation is happening," Menzel said. Still, she seemed skeptical that the Walt Disney Company would respond to the #GiveElsaAGirlfriend effort in any profound way. "I can't promise anybody that that's what's gonna happen... But deep down am I really happy that it's causing people to talk about it and have these kinds of conversations? Yeah, I am."
Thanks to her acclaimed turns in "Rent" and "Wicked," Menzel enjoyed scores of LGBT admirers long before "Frozen" came along. The star said she first became aware of that fanbase after she originated the role of the bisexual performance artist Maureen in "Rent," which nabbed her a Tony Award nomination.
"I'd get all these amazing letters from young kids struggling with their sexual orientation and who they were and how they wanted to come out," she recalled. "And it's continued to be like that, really, with 'Wicked' and 'Frozen,' with Elsa. There are always these characters who are literally trying to come out of the closet ― they're hiding something within them that they're afraid to let people see, and then finally they embrace it and change the world around them."
She shrugged off some of the online snark she's received from some of those fans after it was announced she'd be playing Midler's role in the TV version.
"It's just such a great role for me and the experience of being on set and working every day on this beautiful woman that is funny and talented and she gets to do drama and comedy ― it was such a great experience for me and it was just hard to turn down," she said. "So I hope they'll forgive me!"
Check out the full PrideSource interview with Idina Menzel here.
Before You Go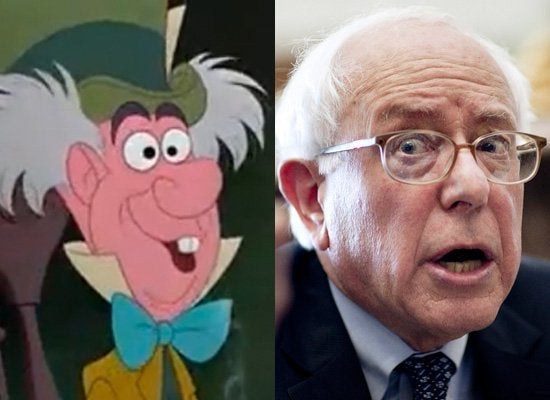 Politicians Who Look Like Disney Characters
Popular in the Community