If you're old enough to be learning to write, you're old enough to be learning how to make a difference.
Since women are still underrepresented in politics, nonprofit Ignite National provides education and training to high-school and college-aged women who are interested in running for political office. To that end, they've recently created the "Writing Our Rights" workbook to help foster political ambition in girls while they practice their handwriting.
Gorgeously illustrated with portraits of iconic political women, each page contains excerpts from speeches by Shirley Chisholm, Hillary Clinton, Tammy Duckworth and Sandra Day O'Connor, among others.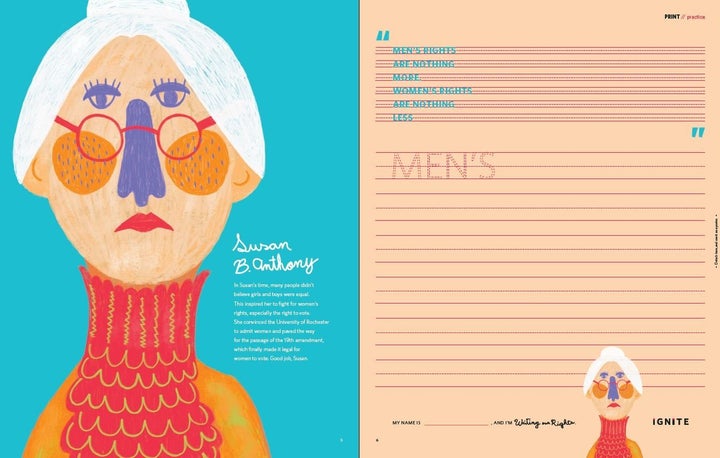 The pages are perforated so that the inspiring quotes, such as Hillary Clinton's "Women's rights are human rights," can be torn out and used as posters. The book also contains blank pages for the user's own words.
"We believe that introduction to leadership at a young age is as a fundamental as learning to write," said Anne Moses, Founder & President of IGNITE National, in a press release. "We hope that these words from 10 of the most iconic female politicians in American history will teach girls that they are powerful and capable of becoming political leaders someday too."
A bound version of the workbook will be sent out to donors who make a gift of $50 or more to Ignite National's campaign, or can be downloaded for free here.
Scroll down to see more pages from the "Writing Our Rights" workbook.