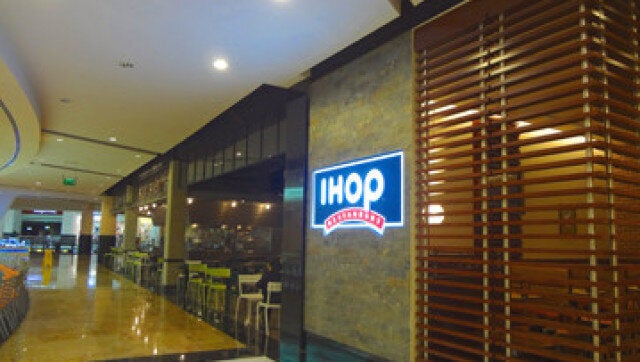 The International House of Pancakes just got even more international.
IHOP opened its first Middle East location this week, in Dubai's Mall of The Emirates. The press release issued by IHOP's parent company, DineEquity, Inc., says this restaurant is the first in a 40-restaurant development agreement for the Middle Eastern market with M.H. Alshaya Company, one of the largest international franchise operators in the world.
IHOP Dubai will feature many of the same items on American IHOP menus, but will also include Halal-certified turkey hams, veal sausages and beef bacon.
IHOP is only the most recent American restaurant chain to set its sights on the Middle East market. Chains like Smashburger, Burger King and Shake Shack have all amped up their presence in the region in recent years.
Clarification: The headline has been changed to clarify that IHOP now has a location at a mall in Dubai, not in The Dubai Mall specifically.
Popular in the Community