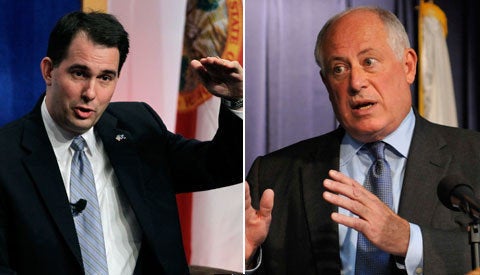 Illinois Governor Pat Quinn finally has some political ammunition to use the next time Wisconsin Governor Scott Walker mocks the Land of Lincoln's economy. According to the U.S. Bureau of Labor Statistics, Illinois added the most jobs in the nation in October, while Wisconsin saw a "significant decline" in employment.
Wisconsin saw a job increase in the leisure and hospitality sector, according to the bureau's seasonally adjusted data.

But there were declines in several other sectors: construction; manufacturing; trade, transportation and utilities; financial activities; professional and business services; education and health services, and government.
"I would say it's not going in a direction we would like it," Dennis Winter, a department economist, told the station. "We started out this year doing very well, through June, and we're still up some 20,000 private-sector jobs since the first of the year. So, if you take it in that context too, we're doing pretty well."

Related
Popular in the Community