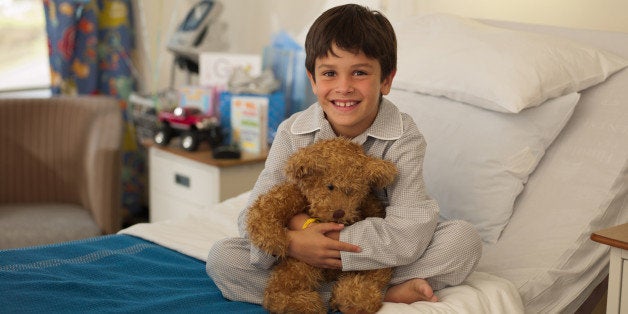 I am the 14-year-old Founder and President of Positive Impact for Kids. My 501(c)(3) non-profit strives to improve the lives of hospitalized children and teenagers receiving inpatient medical care in the United States.
I was born with a congenital heart condition. While anxiously waiting for test results at the hospital in 2011, a group of volunteers was handing out gifts. I was lucky enough to receive a gift that helped relieve me of my anxiety and stress. Later in 2011, I was unexpectedly told by my cardiologist to immediately stop participating in sports due to my cardiac changes. At the time, I was nationally-ranked in jump rope, a competitive swimmer and a gymnast. This was life-changing news for me. I decided that I needed to look ahead at what I could do and not back at what I could no longer do. Starting my non-profit was a beneficial way to refocus my time, energy and desire to help others.
It is very frightening for children to be in an unfamiliar environment where they have no control over their bodies, hospital routines and treatments -- I know firsthand. Hospitalized children deserve to feel as normal as possible. They deserve the resources to have the best hospital experience possible. I help hospital staff meet the emotional needs of their pediatric patients by providing them with items for appropriate distraction from their hospital's wish list.
To accomplish this, I first research hospitals and then speak with child life specialists to learn about their needs. In two short years, I have raised more than $29,000 and donated 49 iPad minis and 550 gift cards to 58 hospitals in every state plus Washington D.C. -- and this is just the beginning. Staff use the iPad minis in procedure rooms for distraction and education about future operations and treatments. The 49 iPads will affect approximately 201,000 children each year. The patient's friends and family also benefit because they see the patient smiling during a stressful time. The gift cards (to Target, Walmart and iTunes) are for hospitalized teenagers. Middle and high school years are hard times to cope with illness -- it is a challenging enough time as it is, and teens are judged so much on their appearance. Chemotherapy patients and other hospitalized teens commonly feel insecure and tend to have low self-esteem. If I can make a hospitalized teenager smile and feel less alone in their battle then I have succeeded.
Part of the reason I chose to give back to younger people is because if I can memorably impact even one person, maybe they will be inspired enough to give back too. My goal is to raise $100,000 by my high school graduation. Another goal is to significantly impact pediatric hospitals that need extra support to better meet the emotional needs of their patients. Since I began donating, many hospitals have asked me if I can give even more iPads, so clearly there is a need. I encourage you to join me in fulfilling this need. Think just for a minute back to when you might have been in a hospital and recall how scary it was. Together, we can help change that negative feeling into a positive one.
Positive Impact for Kids is a finalist in this month's KIND Causes program, which funds socially-impactful ideas. To support Leanne's efforts to receive a $10,000 grant, vote here.
Related