Seventeen years ago, flower girl Brooke Gibson and ring bearer Adrian Franklin -- then 5 years old -- linked arms as they walked down the aisle at their parents' friends' wedding in Gastonia, North Carolina.
On September 19, they walked down that same aisle at South Gastonia Church of God together again -- this time for their own wedding.
More than 300 people attended the wedding, including the bride from the wedding they were in 17 years ago.
"She brought the pictures to us at church one Sunday a month or so before the wedding," Brooke told The Huffington Post. "We had forgotten about that day but when she showed us the pictures, the memories all came flooding back to us."
(Story continues after the video)
Turns out, the couple's love story had something of a rocky start. Brooke had a crush on Adrian as a kid, but those feelings weren't reciprocated until much later.
"We went to school together and I would always try to play with him on the playground and he wouldn't have anything to do with it," Brooke told WBTV.
"I was not a fan of Brooke back then," Adrian told HuffPost. "I was a shy little boy and wanted to be in the background. But not Brooke. She was outgoing and seemed to always be determined to find a way to be next to me."
Over the years, they lost touch and reconnected several times. And it's a good thing they did. Congratulations to the happy couple!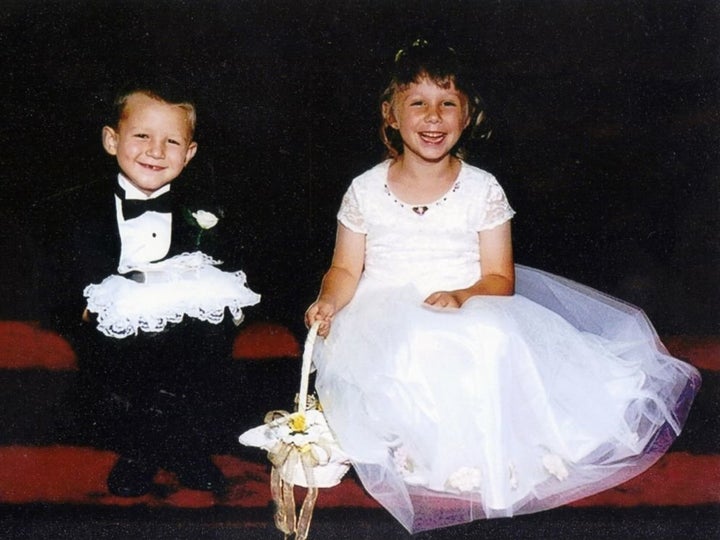 This story has been updated with additional commentary from the bride and groom.