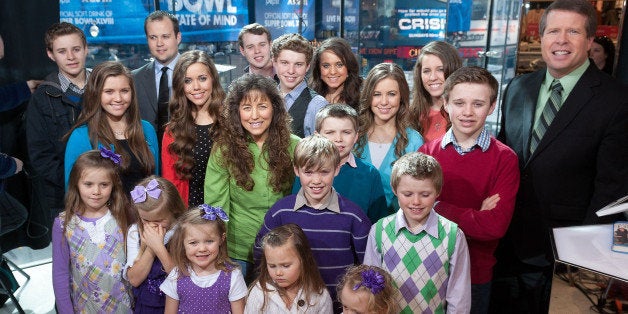 With so much attention in the media this past week regarding the Duggar family and the actions of their eldest son Josh when he was a teenager, numerous issues have been raised surrounding sexual behavior problems in youth, and how parents and caregivers can appropriately respond. For Children's Advocacy Centers, many of our most heart-wrenching cases involve families in which sibling abuse has occurred. Parents are distraught about the victimization of one child, while terribly worried about the legal consequences to another child. The anguish of parents as they struggle to provide emotional support and effective intervention to both the child victim and the child with sexual behavior problems is real and palpable.
Thankfully, nearly 800 Children's Advocacy Centers and their multidisciplinary teams (MDT) around the country can help families navigate this difficult time. Children's Advocacy Centers, and their MDTs, serve as a gateway to services that can help victims heal and ensure youth with sexual behavior problems receive effective treatment and are held accountable for changing their behavior.
It is important to note that youth with sexual behavior problems are more common than most people realize. 18 percent of the over 315,000 sexual abuse cases seen by Children's Advocacy Centers last year involved an offender under the age of 18 - most often a sibling, cousin, or friend from the neighborhood or school. There are many reasons children and youth may develop a sexual behavior problem: lack of privacy and boundaries; exposure to sexualized materials or environment; curiosity that gets out of hand; a sexual abuse history of their own, and others. Whatever the reason, it is critical to ensure these youth receive evidence-supported treatment to interrupt this cycle of behavior, so that all children in the home can be safe. If we can identify these issues and interrupt this behavior early and appropriately with treatment, we as a society may ultimately prevent future child sexual abuse from occurring.
One excellent resource for parents and professionals is the National Center for the Sexual Behavior of Youth, which provides public awareness, training in evidence-based treatments, and technical assistance all tied to managing and responding to youth with problematic sexual behavior. Helpful information for parents and links to treatment providers can also be found through the National Child Traumatic Stress Network, a network of mental health experts in child trauma intervention.
Finally, and most importantly, at the heart of every child sexual abuse case are the child victims. We should not minimize the trauma child victims suffer as a result of abuse by youth with sexual behavior problems. Whether the offender is a sibling, friend, or extended family member, the victims suffer a betrayal of trust and a loss of personal safety that is deeply wounding. Similar to other forms of child sexual abuse where the offender is within the family, these child victims struggle with both their fear of continued abuse and their love for the family member that has harmed them.
As a society, we have failed to protect these victims and we owe them the evidence-based treatment needed to heal, as well as our support as they go through the challenging healing process. Critical to that healing process is the privacy and space to heal outside of the glare of the television camera and the reporter's news cycles.
When victims are "outed" publicly in the way the Duggar sisters were, this can be experienced as traumatic as the abusive incident. Victims routinely report media attention as stressful and many are ill prepared for the consequences of such media scrutiny. The loss of privacy and control over this most intimate part of their life can mirror the loss of control felt at the time of the abuse. Some adult survivors find speaking out about their experiences empowering. However, the common thread in this experience is one of choice - the victim made the choice to tell their story, and exerted some control over the timing and narrative, and, is psychologically ready for such a public disclosure. We can all help victims become survivors by sending a clear message to media that we do not want the names of victims shared without their permission, nor should victims be hounded to tell "their side" of the story.
As a professional who has witnessed countless cases of child abuse and neglect over the years, I hope this instance will only further draw attention to the issue of child abuse and how we all are responsible for protecting our nation's children. I also encourage parents and caregivers to visit the National Center for the Sexual Behavior of Youth, and to learn more about the services offered by local Children's Advocacy Centers. With more than 800 Children's Advocacy Centers across the country, there are intervention and prevention services readily available so those in similar situations to the Duggar family may seek the help and treatment they need and deserve.
Calling all HuffPost superfans!
Sign up for membership to become a founding member and help shape HuffPost's next chapter