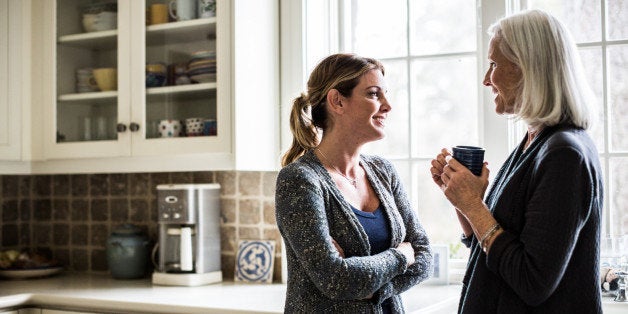 I'm a mother, so allow me to brag. I have three children. My oldest child, a daughter, is 23 years old. She is smart, talented, kind and beautiful. She plays multiple instruments and is always composing and arranging musical pieces. She is an amazing photographer. She is incredibly witty and has a sharp and uncommon sense of humor. She volunteers her time and efforts teaching urban youth on a weekly basis about science and environmental issues.
And she is gay.

It's been a year and a half since she announced this to our family. I have to admit it initially came as a bit of a shock to me. The first few days (OK, maybe a week) I found myself having to digest it. When she first told us, my first reaction was to empathize with her for her having to deal with the stress of both keeping a secret and generating the nerve to tell her parents. Then I worried about how much of a struggle life will be for her, as she will likely experience discrimination somewhere along the line. I wondered about joining a support group for parents of gay children. I looked on Amazon for books about being the parent of a gay child.

But then I forgot all about it.

In the past year and a half, I realize that I have almost thought nothing about it. She is still the same person. I am still the same person. The whole family functions just the same as ever. We all share the same feelings and values we always have. Even both sets of grandparents are fine with it.

She has a partner who is one of the most special people I have ever met. I am so happy to have the privilege to know her and have her be part of our lives. But her family has not been so accepting. Perhaps for cultural or religious reasons, they cannot come to grips with it. They have marginalized her and kept it a secret from as many others as they can. While they adored my daughter before they knew about their relationship, she is no longer welcome at their house. This hurtful behavior benefits no one.

As families gather for the holidays, I imagine many may have the experience of a family member summoning the courage to tell their loved ones that they are gay. I hope families can accept what may initially come as a surprise and hope personal differences are never a subject of friction or outright controversy. We all have to take a deep breath and assess what really matters -- embracing people no matter their differences rather than risk losing so much. Otherwise, maybe there will be one, or two, empty chairs at your holiday gathering next year.
Support HuffPost
Every Voice Matters
Popular in the Community