In 2001, artist Lauren Adelman and juvenile defender Francine Sherman began offering art workshops to girls incarcerated at the Spectrum Detainment Center in Dorchester, Massachusetts. The goal was to empower these young women, so often unseen and unheard, through creative expression.
Fifteen years later, this workshop has blossomed into what's now known as Artistic Noise, a program designed to bring visual arts practice and entrepreneurial skills to young people who are incarcerated, on probation, or somehow involved in the justice system. An exhibition entitled "Infinite Revolution," on view this summer, will celebrate the immense artistic talent of the individuals involved in the Artistic Noise community, and their bold spirits that refuse to be muffled.
"So much of what we do and what we're focused on is give kids who are often silent a way to have their voices heard and their stories told," Adelman explained to The Huffington Post. "Whether they are physically removed from society or just don't feel like they have a voice, through art they are making this visual noise."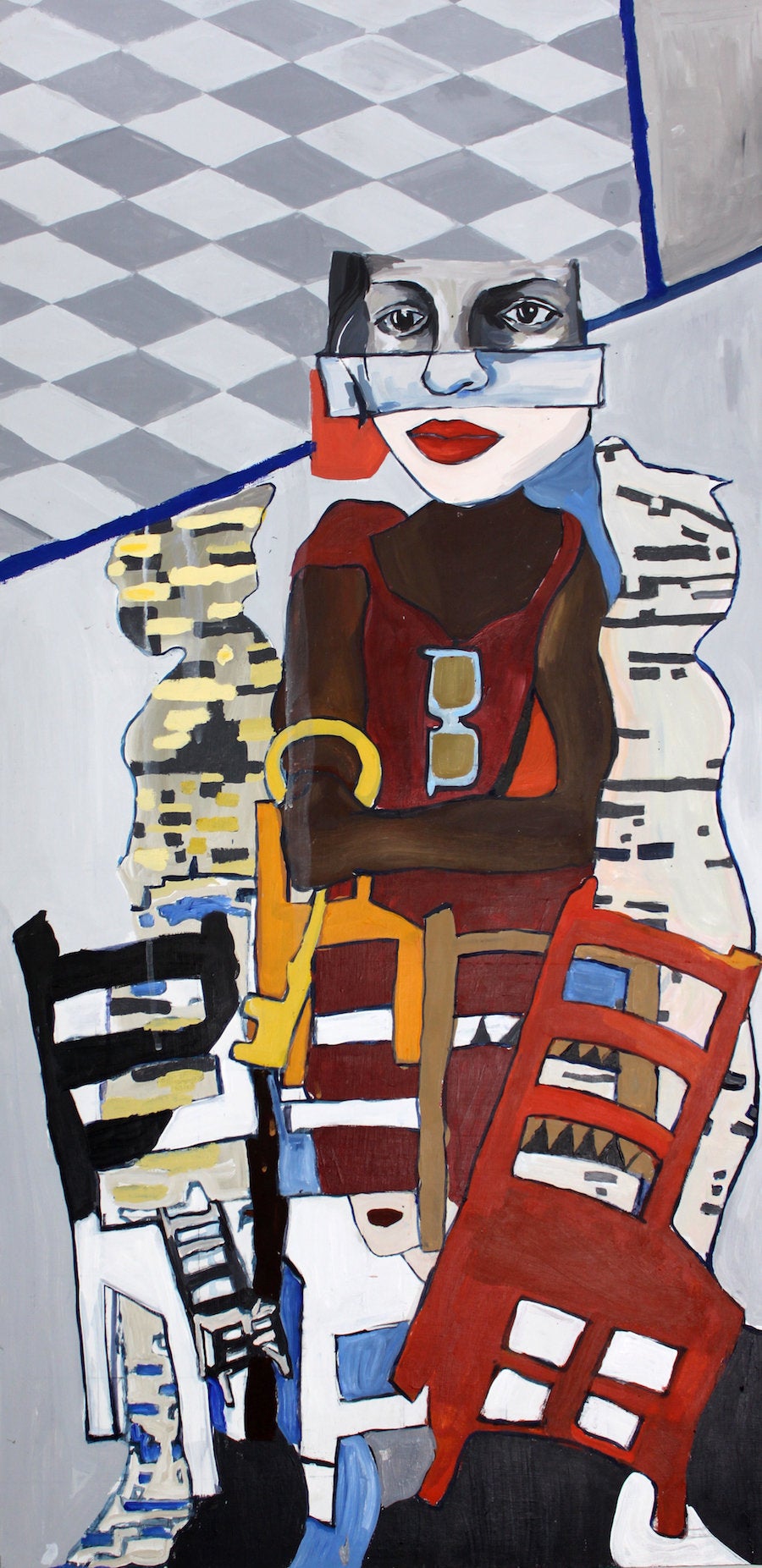 Since its inception, Artistic Noise has expanded to instruct both boys and girls in New York as well as Boston, using four distinct elements of programming embedded within the Artistic Noise umbrella. There are studio art workshops, in which young people in lock-up are engaged in long term artistic projects using unorthodox materials and techniques, often revolving around a single theme relevant to their lives. There are art therapy workshops, in which certified Art Therapists work with youth on probation in both individual and group settings, using creative expression to coax buried feelings and thoughts into the open under professional supervision.
"Detention was horrible," one artist explained in a video compilation made by Artistic Noise. "The food was horrible. Being in there, you're like an animal caged in all day. You just get everything taken away. The only thing that kept me going was when Artistic Noise came in. That was the only thing I looked forward to doing."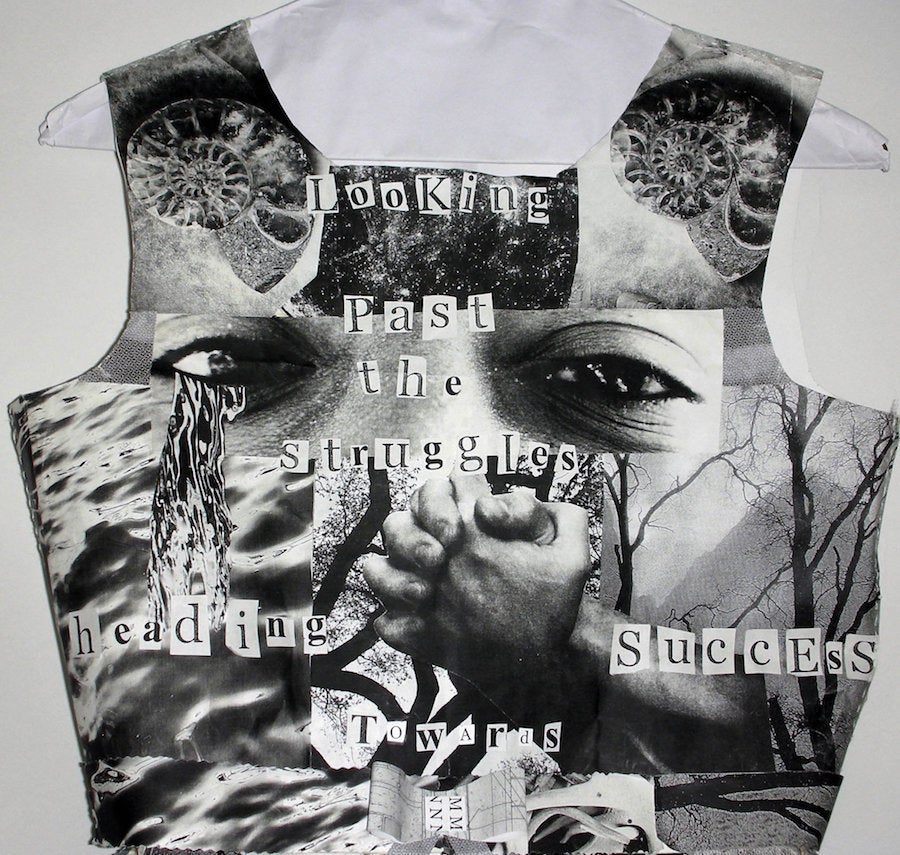 For older and more experienced artists, the Art, Entrepreneurship and Curatorial Program offers an intensive curriculum for individuals interested in pursuing art professionally. The program allows young people to hone their artistic skills, collaborate with their peers, curate art shows, and sell original work. These selected participants are responsible for curating the Artistic Noise annual art show, as well as selecting which artworks should be used for marketable products to eventually benefit the organization.
The program looks out for those who are released from detention centers with no resources, no help, no experience, and no guidance. As one artist who went on to work for Artistic Noise explained: "When I got out of lock up I was 18, I didn't have a job, I had an adult record. They were like, okay, we're going to hire you. It gives you that chance to turn your life around, to be a part of the community. And also give back to the community."
Finally, in 2012, Adelman began a Youth Leadership Development Program, with the hopes that one day, those who participated in Artistic Noise could eventually lead it. This program teaches Artistic Noise graduates how to be mentors, helpers, and advocates, training them to be assistant teachers to the next generation of young artists.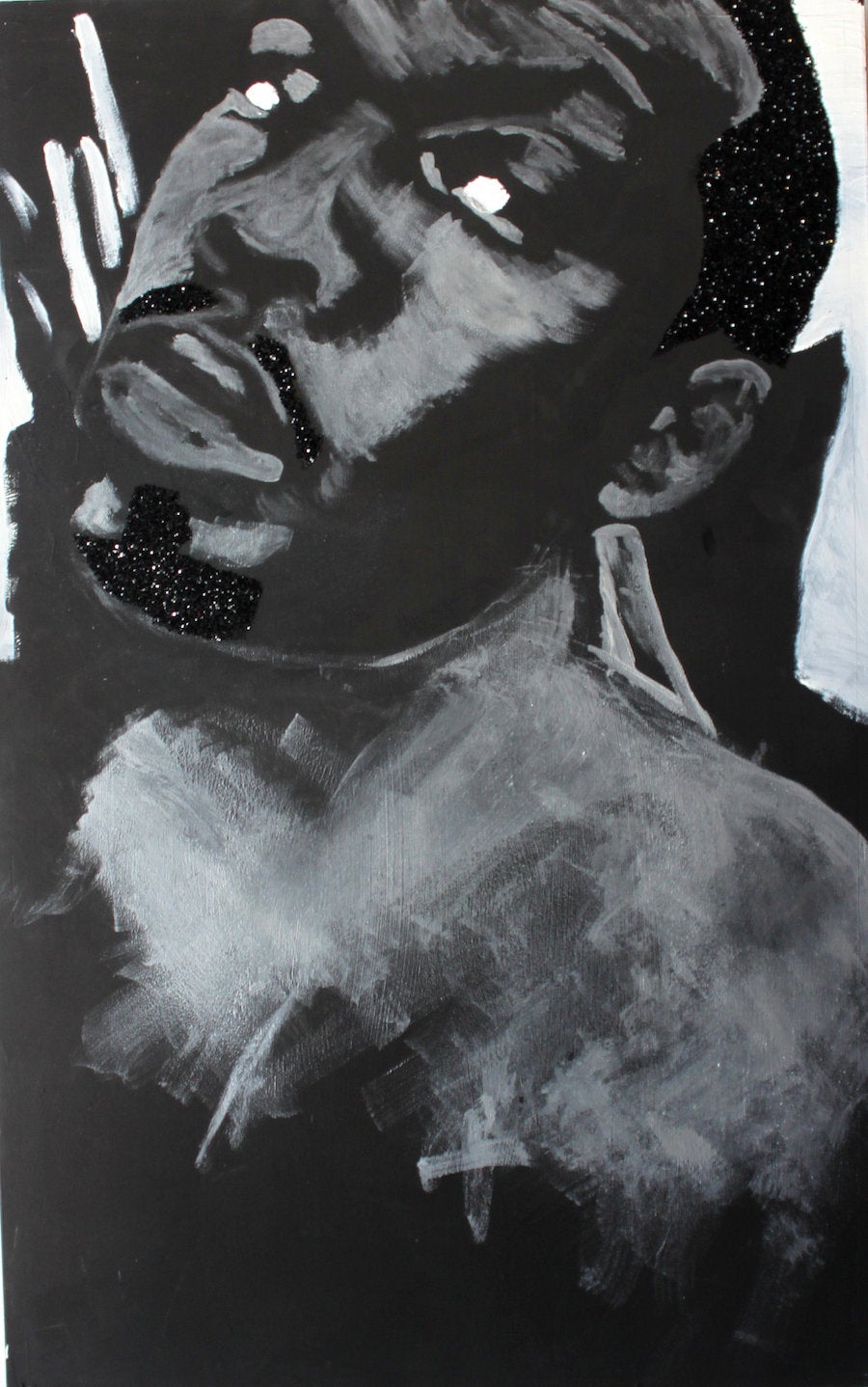 "We want them to be able to say, 'Hey, look at me, we're human beings, we have great things to say, we have a lot to contribute to society,'" Adelman continued. "This is their way of taking control and finding power within themselves."
The artwork featured in "Infinite Revolution" is raw, vulnerable, powerful and courageous, addressing pressing contemporary issues from police brutality and women in the media to the daily sadness of missing home.
One group piece, titled "Figures of Authority," examines the various authority figures that make up our world, from police officers to the president of the United States to security guards, judges, lawyers and case workers. Questions of what power is, how it is used and abused, are translated into striking swaths of black and white pigment, sprinkled with glitter.
"So many people abuse their power and call themselves a figure of authority," one artist, Ebony, explains in a statement. "Real people in REAL positions of power help lift you up. They get you where they are mentally and physically. There is enough room at the top for everyone."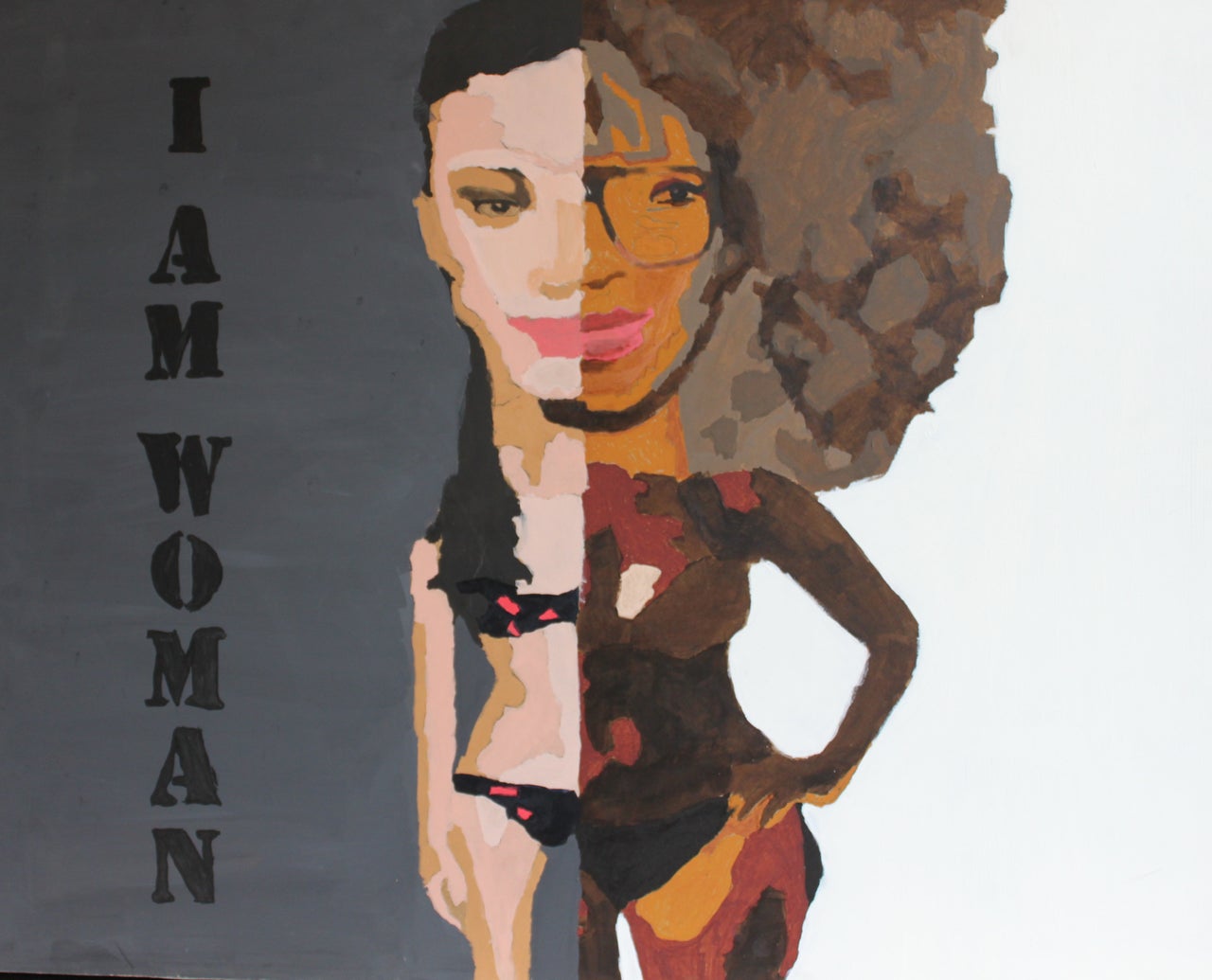 Another work, titled "I am Woman," by artist Briana, takes inspiration from Hank Willis Thomas' recent series "Unbranded," examining how a century of advertisements have shaped our conception of what a woman is.
"My piece is called 'I Am Woman' because women are used in advertisements for their bodies to make a product look sexy so people want to purchase the item," Briana wrote. "The media is only interested in their bodies and not their brain or who they really are. Also, a woman's body is stereotypically supposed to be a certain size. The media only portrays White women who are small and skinny as beautiful, but this is not true. I combined a White woman who is small and skinny with a Black woman who is thick and curvy. Their heads are combined and bigger than their bodies to take attention away from their bodies and place the attention onto their heads to show women are more than their bodies. Let's instead think about women's intelligence and what they have to say."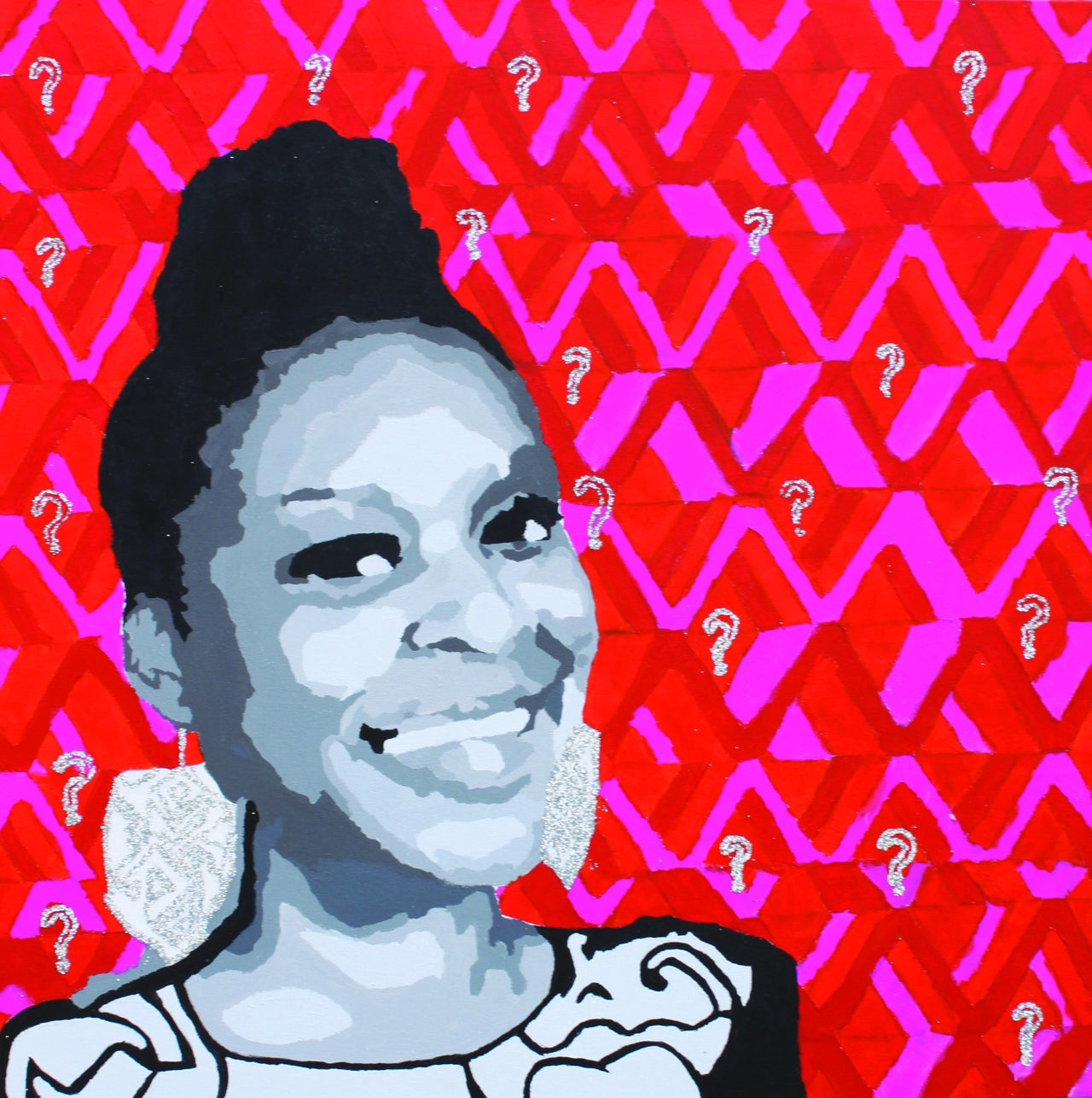 In another one of Briana's works, titled "Sandra. Why?" she grapples with the unjust death of Sandra Bland following her arrest over a minor traffic violation in 2015. Rendered in the style of Mickalene Thomas, Briana depicts a smiling Brand amidst a vibrant pink backdrop, with question marks floating ominously throughout.
"The title of my painting is 'Sandra. Why?'" the artist expressed. "This project was brought about from The New Jim Crow book. It states, 'from 1997 to 2007 the number of women in prison has increased by 8,332 percent.' This quote stood out to me because females now are being arrested for unjust reasons. Most people have misconceptions about crimes that aren't true. For example, people believe that people in jail deserve to be in jail, that jails treat people humanely and that jail is just a way of punishment. I chose Sandra Bland as the focus of my piece to prove this. She was arrested for a driving ticket, then mysteriously died in lock up. She didn't deserve to be there in the first place. She died for no reason."
Artistic Noise shows just how powerful art is -- not just as a pastime but as a tool, as a path, as a means of survival. Clearly, it is no average art studio. "A prison is very different from an art studio," Adelman said. "So we're creating a new space for creativity and risk taking, so everyone gets heard."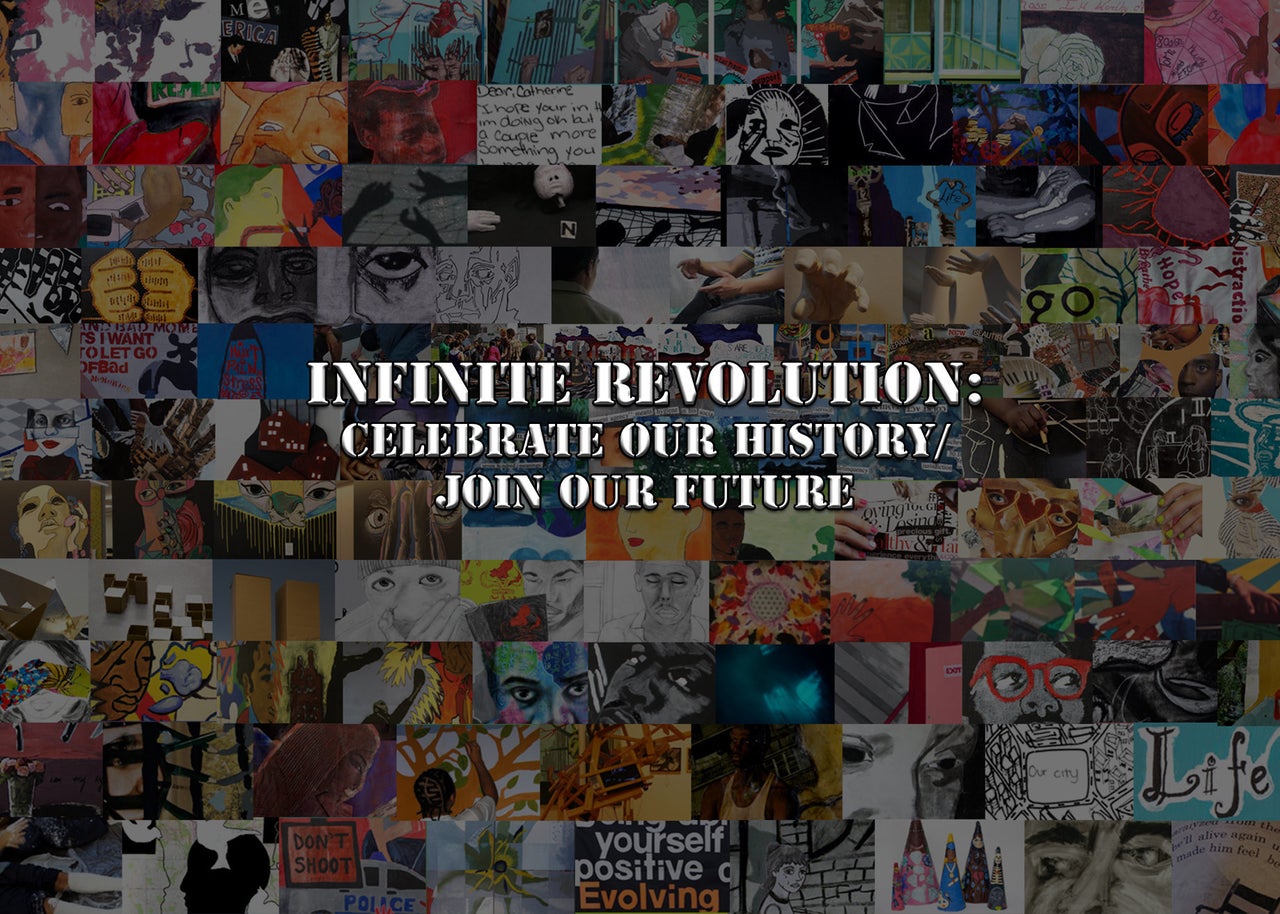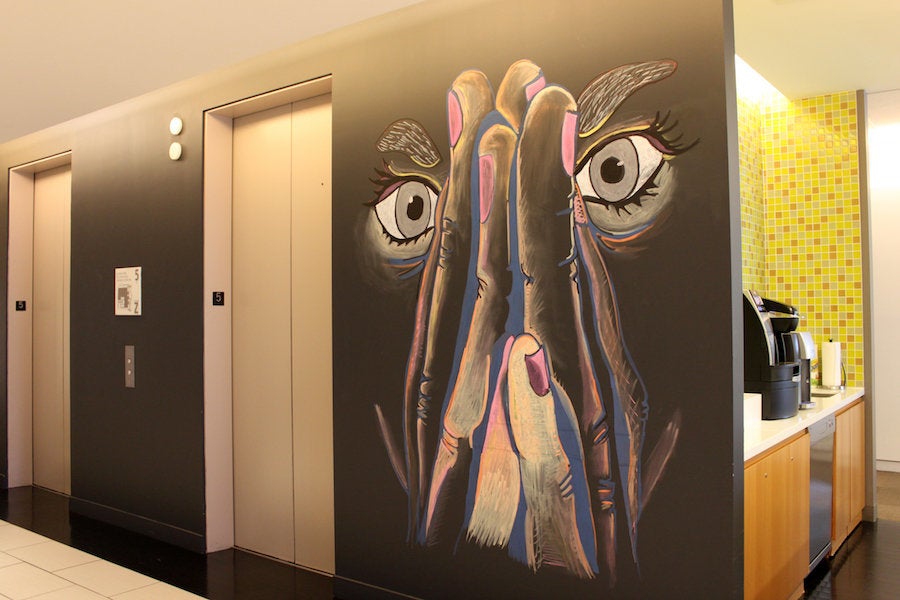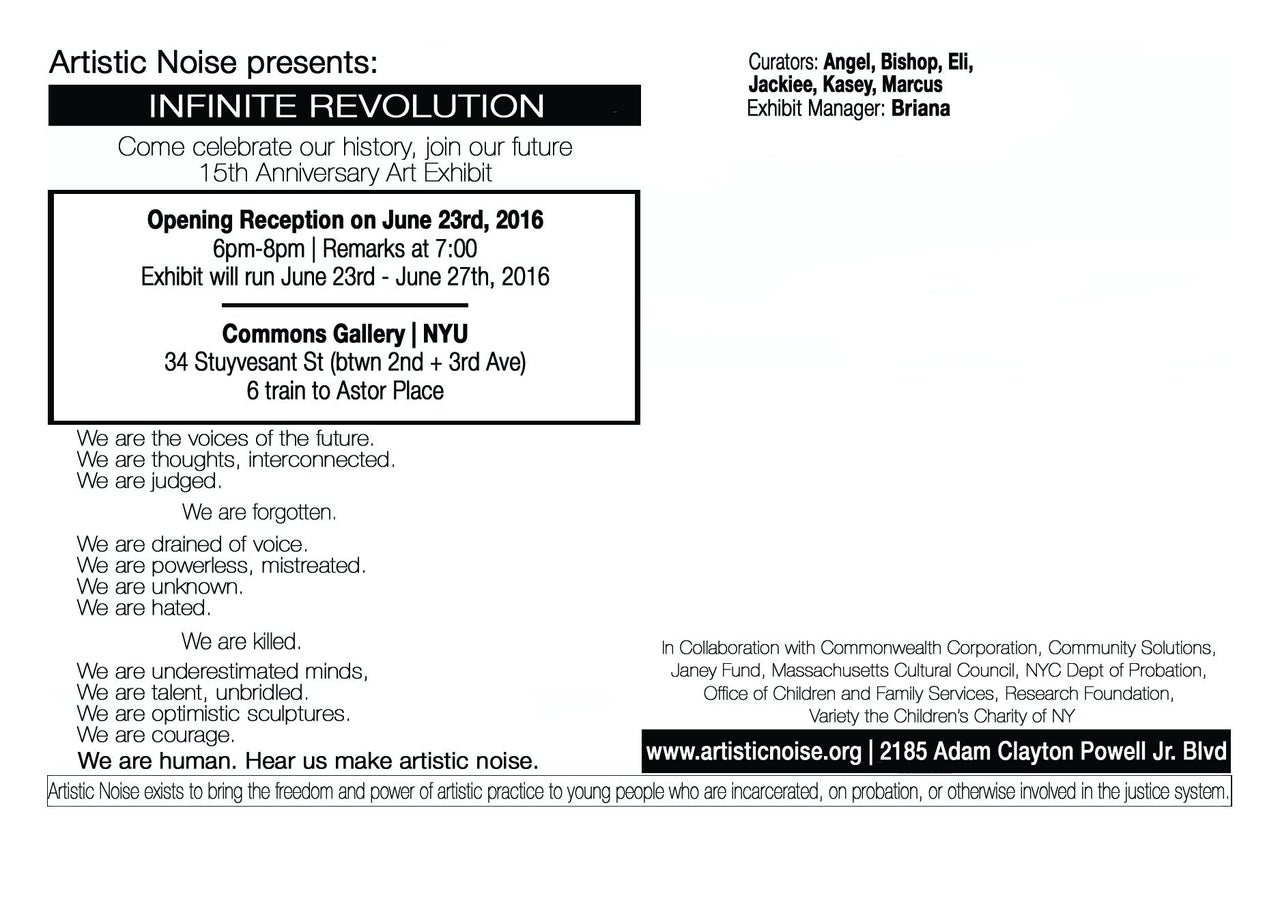 Related
Before You Go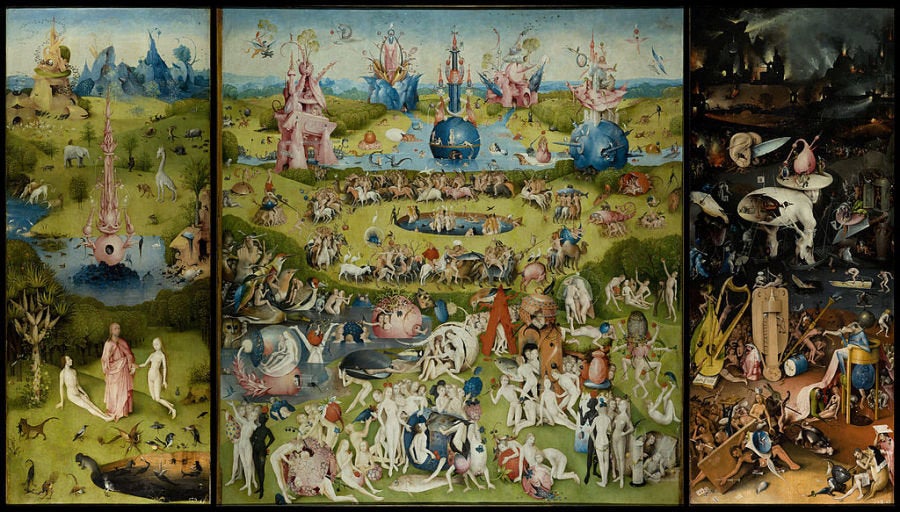 30 Artist Names You Are Probably Pronouncing Wrong