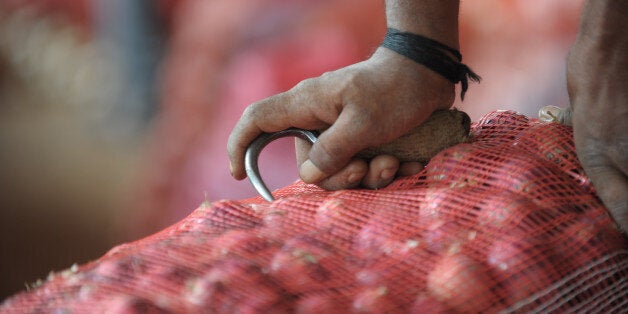 Indian police have foiled a bid by robbers to make off with a truck laden with onions, in an unusual crime apparently motivated by rocketing prices of the staple food.
Three men stopped a truck on the main road from the western city of Jaipur to the capital New Delhi on Sunday on the pretence that their vehicle had been damaged in a collision.
After accusing the truck driver of causing the accident, one of the men jumped behind the wheel and the others fled.
Police were quickly alerted and they erected barricades on surrounding roads to stop the thieves.
Seeing their route blocked, the men abandoned their loot and escaped on foot, allowing the grateful truck driver to continue on his journey.
"Hijackers target loaded trucks to loot goods but it is not usual to target food or vegetables," Ram Kishore, a policeman from the northern district of Shahpura where the crime took place, told AFP.
Onion prices are back on the front-pages in India after a spike in prices caused by supply shortages, with a kilogram costing 60 rupees (less than a dollar) in the capital from as little as 15 rupees last year.
The humble root vegetable, an essential ingredient in Indian cooking, has a surprisingly weighty track record of political influence.
In 1980, Indira Gandhi exploited rising onion prices to storm back to power, appearing at campaign rallies waving huge strings of them with the message that a government that can not control onion costs has no right to govern.
And in 1998, a six-fold surge in the cost of onions was held partly responsible for the electoral defeat of the ruling Delhi state government.
Copyright (2013) AFP. All rights reserved.
Before You Go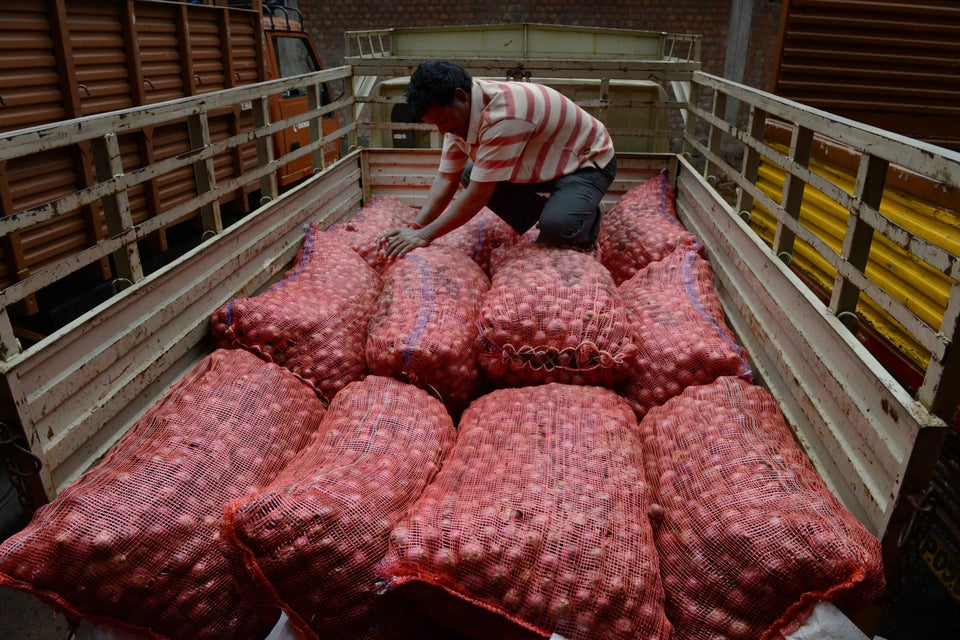 India Loves Onions
Popular in the Community