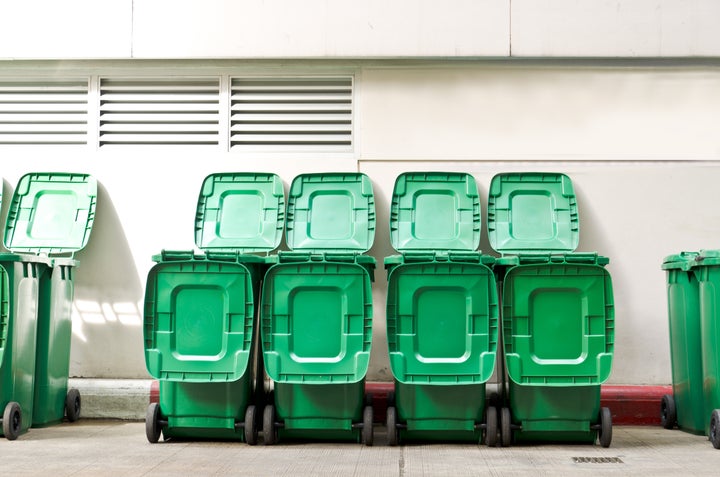 "Our choices at all levels -- individual, community, corporate and government -- affect nature. And they affect us." -- David Suzuki
November 15 was America Recycles Day, and a great reminder about how important recycling is not only for the environment, but for jobs and the economy as well. Recycling is one of the fastest growing industries in the country, contributing more than $100 billion to the U.S. economy each year and employing nearly 138,000 people.
Recently I spoke with Robin Wiener, president of ISRI (Institute of Scrap Recycling Industries) on some of the lesser-known ways to help recycle, and some key benefits. This type of recycling, which individuals can help with by properly recycling electronics, can reduce new mining and has other sustainability benefits.
Electronics recyclers provide comprehensive recycling operations. Some of the commodities that can be extracted from electronic equipment -- in particular, steel, aluminum, gold, silver, titanium, copper, nickel, plastic, and glass -- are used as valuable raw material in the manufacture of new products.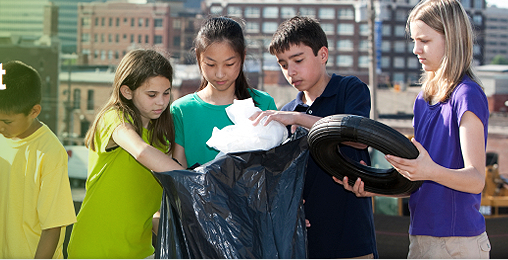 Recycling drives for things like batteries, electronics, and other items can be a great way for kids to get involved in recycling and the environment. Photo courtesy of AmericanRecyclingDay.org
Recycling 1 million laptops saves the energy equivalent to the electricity used by 3,675 U.S. homes in one year.
One metric ton of circuit boards can contain 40-800 times the amount of gold and 30-40 times the amount of copper mined from one metric ton of ore in the U.S.
E-scrap can offer a materially higher metal loading/tonne compared to ores -- in particular as ore grades for new mines continue to decline. For example, a primary mine for silver contains approximately 5 grams of pure metal/ton of ore. This compares to 200-250g/ton of silver in PC circuit boards, and 300-350g/ton of gold in cell phones. (Source: Barclays 23 Aug 2012, Equity Research).
When recycling electronics, look for a certified recycler, with R2 or R2/RIOS certification.
Recycling cell phones provides access to modern communications technology to many people in developing economies who would not otherwise be able to afford it.
In the U.S., 40-50 percent of raw materials come from recycled scrap. And although businesses make up a large amount of scrap recycling in general, recycled precious metals come in large part from consumer electronics. Wiener notes that each year there are about 6 million tons of electronics in the US that reach "End of Life," of which around 3.5 million tons get recycled, much of it residential.
"The recycling industry continues to grow because of commitments from consumers and businesses alike to protect our planet," notes Wiener.
Amy Neumann is a social entrepreneur, writer, speaker and consultant on social good marketing. Check out her Charity Ideas Blog and follow her on Twitter @CharityIdeas. Amy is also Director of Public Relations for POGCO, the People's Oil and Gas Collaborative - Ohio, a grassroots organization focused on sustainability, regulatory, safety, and property rights issues in the oil and gas industry.
Related
Popular in the Community