 According to the Tribune, a parent of an eleventh grader wrote the school district expressing her disapproval of the book's availability to students stating:
The narrator writes in the first person, emphasizing his individual experiences and his feelings about the events portrayed in his life. This novel is not so innocent; instead, this book is filthier, too much for teenagers. You must respect all religions and point of views when it comes to the parents and what they feel is age appropriate for their young children to read, without their knowledge. This book is freely in your library for them to read.

As the school district's policy requires, the parent's complaints lead to votes on the school and district levels. Both held that the book should remain available to students in the library. However, in a 5-2 vote, the school board voted to ban the book, with one board member, Gary Mason, stating, "I didn't find any literary value."
Mason's blunt assessment however, runs counter to decades of intellectual criticism of the novel, which won the 1953 National Book Award for fiction, beating out Ernest Hemingway's The Old Man and the Sea and John Steinbeck's East of Eden.
"Ralph Ellison's "Invisible Man," which won the National Book Award in 1953, was instantly recognized as a masterpiece, a novel that captured the grim realities of racial discrimination as no book had, " Rosenblatt wrote. "Its reputation grew as Ellison retreated into a mythic literary silence that made his one achievement definitive."
Including the book in its list of 100 Best English Language Novels since 1923, Time literary critic Lev Grossman also expressed great admiration for Ellison's work.
"Evenhandedly exposing the hypocrisies and stereotypes of all comers, Invisible Man is far more than a race novel, or even a bildungsroman. It's the quintessential American picaresque of the 20th century."
Still, this kind of high praise wasn't enough to prevent the book from being banned from school libraries in Randolph County, N.C.
Check out the slideshow of quotes from the novel below and let us know whether you think it's lacking "literary value."
Before You Go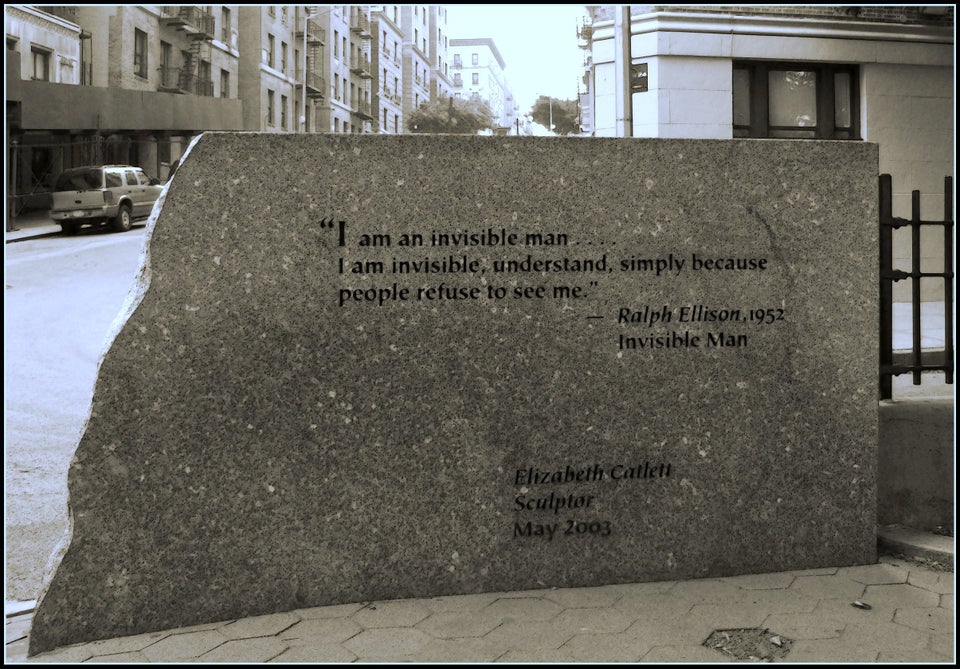 10 Amazing Quotes From Invisible Man
Popular in the Community