Among those not overly impressed by Apple's iPad mini: Amazon.
In a bold bit of gamesmanship, Amazon has posted on its website homepage a graphic comparing its own Kindle Fire HD to Apple's recently announced iPad mini, making the case that the Kindle Fire has a better display, better speakers and better WiFi connectivity than its Apple counterpart. Included is a quote from tech site Gizmodo, which labels Apple's $329 price point for the iPad mini as "ballsy." (Also ballsy: Putting the word "ballsy" -- which is presumably offensive to at least some of Amazon's shoppers -- on the website's homepage. Ballsy, I say!).
You can view the graphic below:

Clicking on the graphic takes you to the shopping page for the Kindle Fire HD.
Apple fans, of course, might point out that Apple has far more tablet-optimized apps, options for 4G LTE connectivity and the thinner and lighter device of the two; in fact, that's just what Chris Rawson at The Unofficial Apple Weblog did, making a chart of his own comparing the iPad mini to the Kindle Fire HD with specs more favorable to Apple.
The mini-tablet wars are heating up: The iPad mini will hit stores on Friday, November 2, to be followed soon after by a new NOOK HD from Barnes & Noble and a new Nexus 7 from Google. Amazon, clearly, isn't going to let all of these new competitors enter the market without making some noise.
Before You Go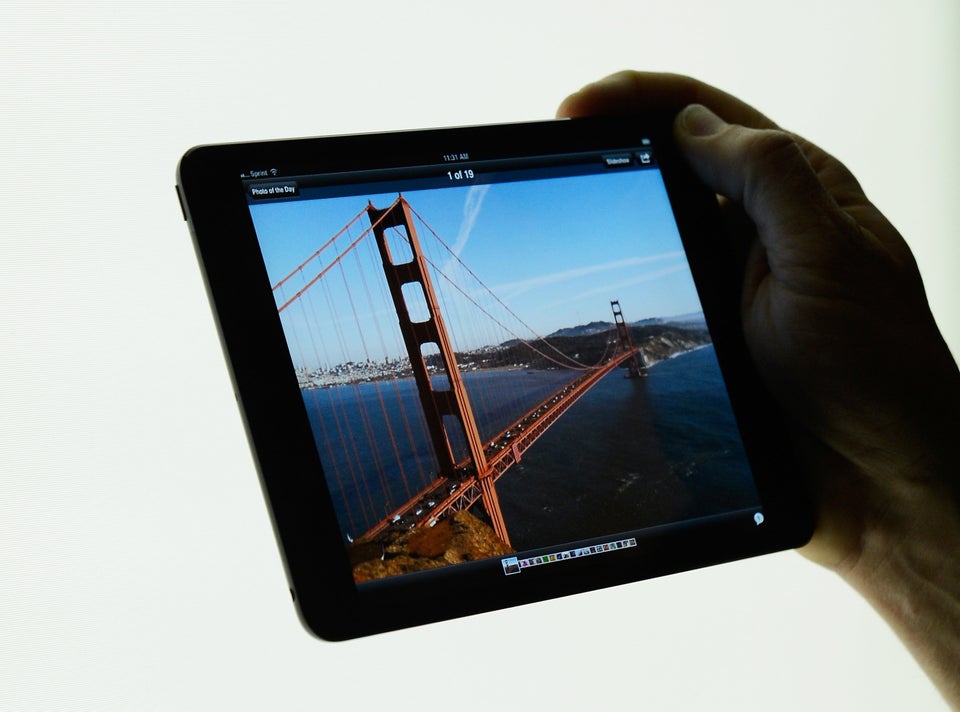 Apple's New iPad Mini
Popular in the Community