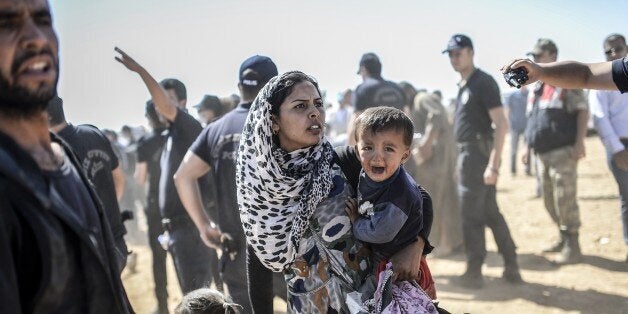 BAGHDAD, Jan 2 (Reuters) - Violence in Iraq in 2014 killed at least 12,282 civilians, making it the deadliest year since the sectarian bloodshed of 2006-07, the United Nations said in a statement.
The majority of the deaths - nearly 8,500 - occurred during the second half of the year following the expansion of the Sunni Muslim Islamic State insurgency in June out of Anbar province leading to widespread clashes with security forces.
"Yet again, the Iraqi ordinary citizen continues to suffer from violence and terrorism ... This is a very sad state of affairs," said Nickolay Mladenov, head of the U.N. political mission in Iraq, in a statement released on Thursday.
Islamic State fighters still control roughly a third of Iraq. The army and Shi'ite and Kurdish militia continue to battle the insurgents.
The figures show that violence has not abated since 2013 when 7,818 civilians were killed, the U.N. said. The bloodshed remains below the levels seen in 2006 and 2007 when sectarian Shi'ite-Sunni killings reached their peak.
In December, the body said that a total of 1,101 Iraqis were killed in acts of violence, including 651 civilians, 29 policemen and a further 421 members of the security forces.
Thousands of combatants have been killed in clashes involving Iraqi army forces, militia, Islamist militants, tribal forces and Kurdish Peshmerga. Fighting in urban areas has taken a particular toll on civilian populations.
The bloodshed was worst in Baghdad in December, where 320 civilians were killed, followed by Anbar province to the west with 164 dead.
(Reporting by Ahmed Rasheed; editing by Ralph Boulton)

Support HuffPost
The Stakes Have Never Been Higher
Related
Popular in the Community